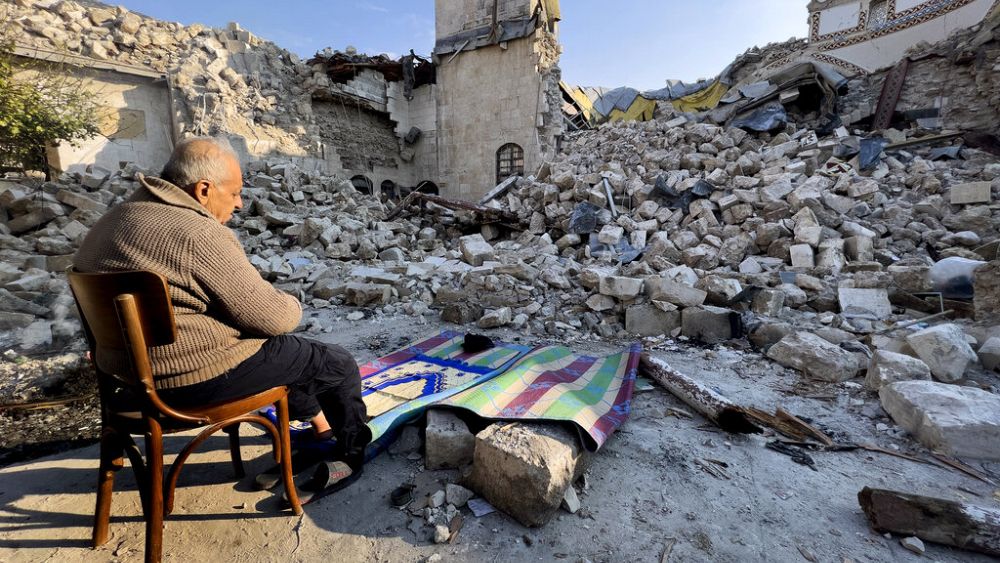 Antakya bore the brunt of a disaster that claimed more than 50,000 lives and tested the leadership of President Recep Tayyip Erdogan ahead of the May 14 elections.
Erdogan has made a bold campaign pledge to rebuild the entire disaster zone — originally home to more than 13 million people — by the start of next year.
Few of those who remain in the hollowed shell of this city believe him.
"I don't think the reconstruction can be accomplished in a year, at least here. Maybe somewhere else, I don't know. But here, under these conditions, removing the rubble alone will take at least a year," says Ali Climen, a construction worker clearing up the rubble in Antakya.
Erdogan told the nation on Wednesday that half the rubble had already been cleared from Antakya's Hatay province.
Retiree Gokhan Karaoglan was sceptical of Erdogan's pledges.
"It's been two months and they still haven't cleared the rubble," the 54-year-old said. "It will take another three, four or five years. Meanwhile, we live in misery."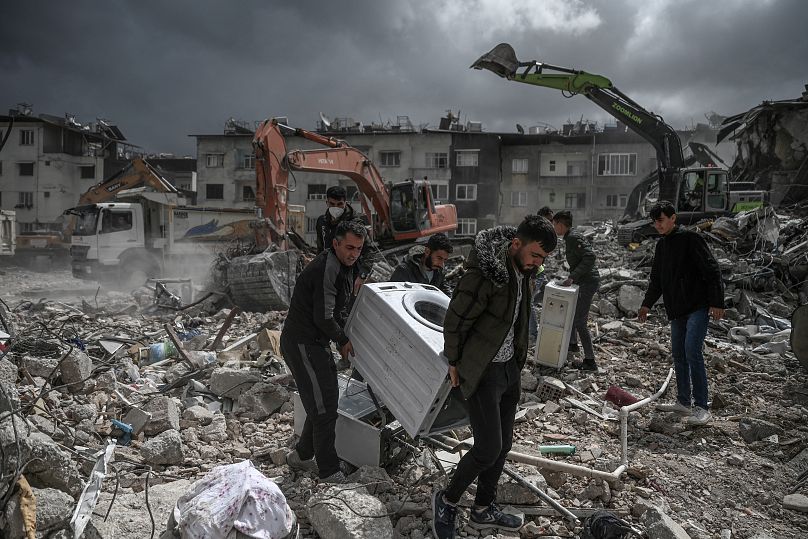 Tearing it all down
The chief engineer at the demolition site said workers were under orders to raze buildings most liable to collapse first.
"Even the buildings you still see standing are damaged and will eventually be torn down," Murat Sirma said.
"I think very few buildings will remain when this is all over," said the 45-year-old. "Maybe five or 10 percent of them."
It is hazardous work. The dust is mixed with cement and poisonous materials such as asbestos. Used as insulation, asbestos has been linked to cancer.
Huge chunks of buildings often come crashing down in a wave that covers the entire site in tall plumes of noxious dust.
The workers tend to wear face masks. Locals who gather to watch the destruction do not.
"There are 1,000 excavators working in Hatay," Sirma said. "That's a huge amount of work."
The Turkish president has pledged to reconstruct 300,000 buildings in one year. Whether or not he can pull that off will be decided when Turkey goes to the polls on May 14 – with his grip on power at stake.
Advertisement
The new Emirates Premium Economy has arrived on the latest Emirates A380
Get the best value from your summer holiday with exclusive offers and discounts across Dubai and the UAE with Emirates Pass