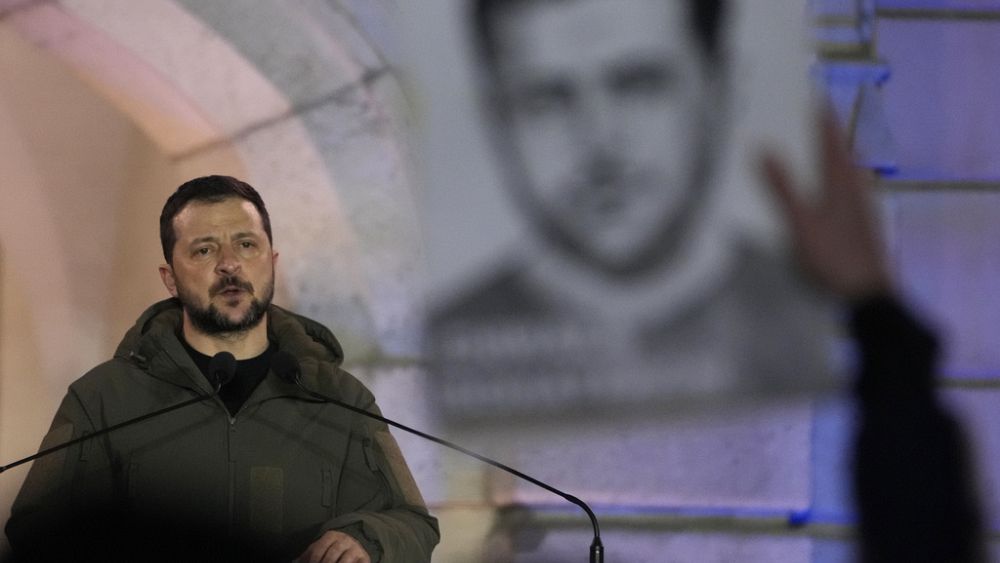 Ukraine's President Volodymyr Zelenskyy has said he would order a withdrawal of his country's troops from the eastern city of Bakhmut if there was a risk of them being encircled by Russian forces.
Speaking at a press conference in Poland, he said however that while they were facing a very challenging situation in the city, he did not see the need at the moment for them to pull out.
"For me, the most important issue is our military. And if there is a moment of even hotter events and the danger that we may lose personnel due to the encirclement, there will be corresponding correct decisions of the general on the ground," said Zelenskyy.
Bakhmut has been all but destroyed in eight months of fighting in what has become the longest and bloodiest battle in Russia's year-long assault on Ukraine.
Earlier this week, soldiers were helping some of the last residents in the city to evacuate, transporting them in armoured vehicles to places across the country where they could find shelter.
It is not known exactly how many civilians still remain in Bakhmut which was once home to around 70,000 people.
While Kyiv on Monday said that Moscow's forces were "very far" from capturing the town, the Ukrainian high command acknowledged that there had been some Russian advances in the city.
The Washington-based think-tank, the Institute for the Study of War (ISW) confirmed this and said Moscow's forces had likely made advances north of Bakhmut.
Watch Sasha Vakulina's full report by clicking on the media player above
Advertisement
The new Emirates Premium Economy has arrived on the latest Emirates A380
Get the best value from your summer holiday with exclusive offers and discounts across Dubai and the UAE with Emirates Pass