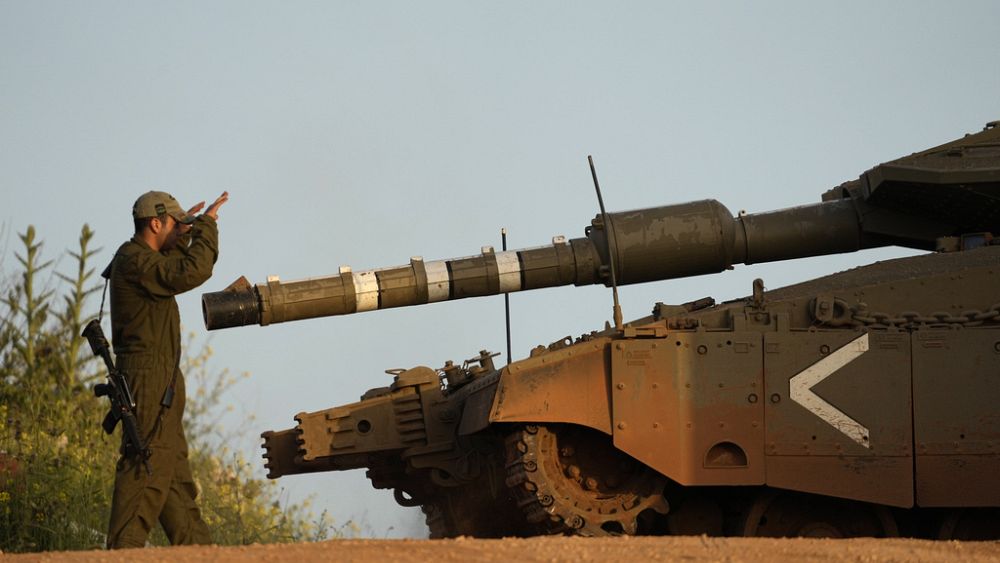 Israel launched rare strikes in southern Lebanon on Friday and pressed on with bombing targets in the Gaza Strip, marking a widening escalation in the region following violence this week at Jerusalem's most sensitive holy site. 
The cross-border fighting erupted during a time of heightened religious fervour — when Jews are celebrating the Passover holiday and Muslims are marking the Ramadan holy month. In 2021, an escalation also triggered by clashes at Jerusalem's Al-Aqsa Mosque compound spilt over into an 11-day war between Israel and Gaza's Hamas rulers.
Friday's strikes in southern Lebanon came a day after militants fired nearly three dozen rockets from there at Israel, wounding two people and causing some property damage. The Israeli military said it targeted installations of Hamas, the Palestinian militant group, in southern Lebanon.
Israeli strikes in Lebanon risk drawing Lebanon's Hezbollah militia into the fighting, which could lead to war. The Iran-backed group, armed with thousands of rockets and missiles, holds sway over much of southern Lebanon and is viewed by Israel as a bitter foe.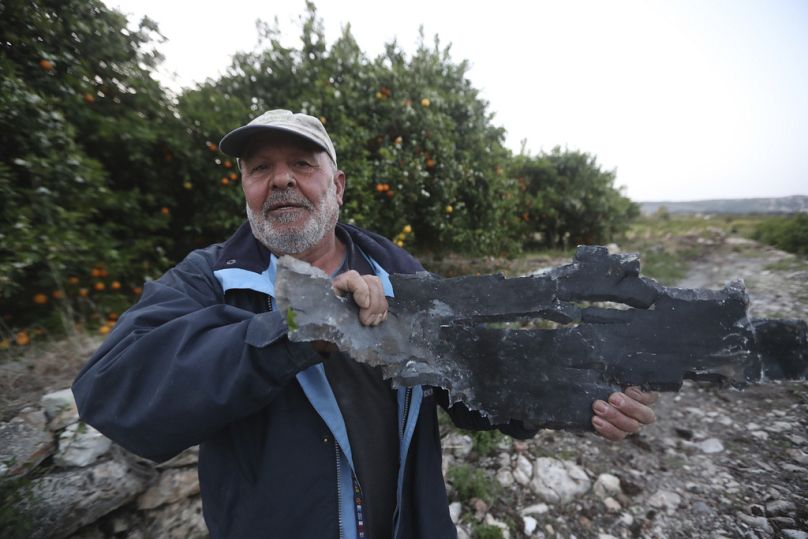 The Israeli military was careful to note in its announcement about Friday's attack that it was targeting only sites linked to Palestinian militants. In recent years, Hezbollah has stayed out of other flareups related to the Al-Aqsa Mosque, which stands on a hilltop revered by Muslims and Jews.
In Jerusalem before dawn prayers on Friday, violence erupted again at the hilltop compound as Israeli police stationed at one of the gates forcibly dispersed vast crowds of worshippers who chanted praise for Hamas while pushing their way into the limestone courtyard. 
Videos from the scene showed police beating large groups of Palestinian men with sticks until they stumbled backwards, falling and knocking down vendors' tables.
The head of the UN peacekeeping force in Lebanon, Major General Aroldo Lázaro, said he was in contact with Israeli and Lebanese authorities early Friday. The force, known as UNIFIL, said that both sides have said they do not want war.
Meanwhile, Israeli air strikes on Gaza resumed early Friday, after militants fired more rockets from the blockaded territory, setting off air raid sirens in the Israeli coastal city of Ashkelon. The military said targets included the entry shaft to an underground network used for weapons manufacturing.
The current round of violence began Wednesday after Israeli police twice raided the Al-Aqsa Mosque in Jerusalem's Old City. That led Thursday to rocket fire from Gaza and, in a significant escalation, the rocket barrage from Lebanon.
Israeli Prime Minister Benjamin Netanyahu convened his Security Cabinet for a three-hour meeting late Thursday. "Israel's response, tonight and beyond, will extract a heavy price from our enemies," he said in a statement after the meeting.
Almost immediately, Palestinian militants in Gaza began firing rockets into southern Israel, setting off air raid sirens across the region. Loud explosions could be heard in Gaza from the Israeli strikes, as outgoing rockets whooshed into the skies toward Israel. 
For now, Palestinian militants have fired only short-range rockets from Gaza, rather than the long-range projectiles that can reach as far as Tel Aviv and typically invite harsher Israeli retaliation.
The Israeli military said the rocket fire on its northern and southern fronts was carried out by Palestinian militants in connection to this week's violence at Al-Aqsa where Israeli police stormed into the building with tear gas and stun grenades to confront Palestinians barricaded inside on two straight days. The violent scenes from the mosque ratcheted up tensions across the region.
Advertisement
The new Emirates Premium Economy has arrived on the latest Emirates A380
Get the best value from your summer holiday with exclusive offers and discounts across Dubai and the UAE with Emirates Pass