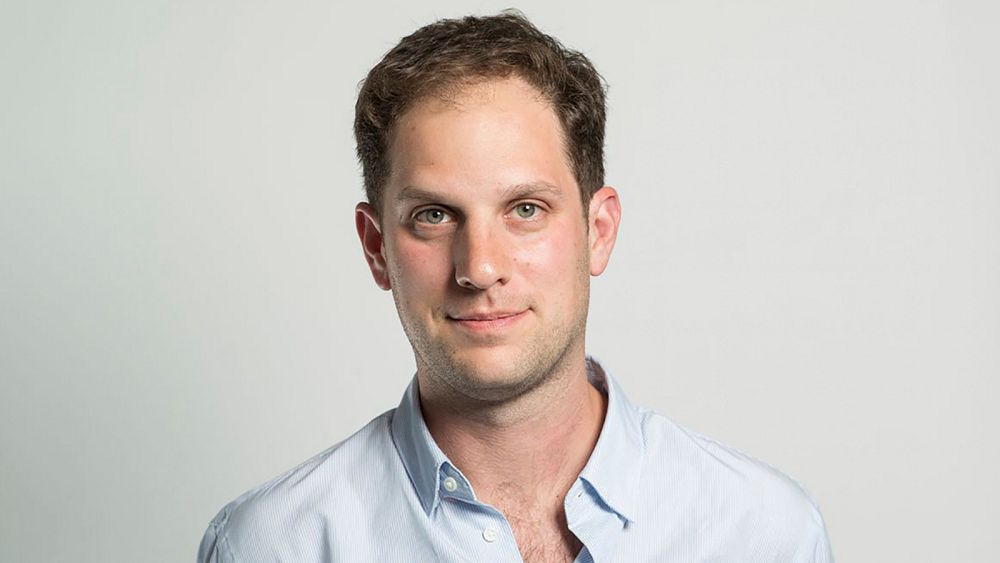 Jailed Wall Street Journal reporter Evan Gershkovich has been charged with espionage in Russia, two Russian state-owned news agencies reported.
The state news agency Tass and the Interfax news agency said Friday a law enforcement source informed them that Russia's KGB successor, the Federal Security Service (FSB), had officially charged Gershkovich, a US national.
Gershkovich has entered a formal denial, reports claim.
Tass quoted its source as saying, "The FSB investigation charged Gershkovich with espionage in the interests of his country. He categorically denied all accusations and stated that he was engaged in journalistic activities in Russia."
The source allegedly declined further comment because the case is considered secret.
The news outlets didn't say in what form Gershkovich was formally charged or when it happened, but generally, suspects are presented with a paper outlining the accusations.
In the Russian legal system, the filing of charges and a response from the accused represent the formal start of a criminal probe, initiating what could be a long and secretive Russian judicial process.
Outrage and support from colleagues and officials alike
Russian authorities arrested Gershkovich, 31, in Yekaterinburg, Russia's fourth-largest city, on 29 March.
He is the first US citizen on assignment as a correspondent in Russia to be detained for alleged spying on either Soviet or Russian soil since the Cold War.
The FSB specifically accused Gershkovich of trying to obtain classified information about a Russian arms factory. The Wall Street Journal has denied the accusations.
The case has caused an international uproar and an outpouring of support from colleagues and officials alike.
In a rare US bipartisan statement, the Senate's top two leaders demanded Friday that Russia immediately release Gershkovich. 
Senate Majority Leader Chuck Schumer and Minority Leader Mitch McConnell declared that "journalism is not a crime" and praised Gershkovich as an "internationally known and respected independent journalist".
On Thursday, the US ambassador to Russia and a top Russian diplomat met to discuss the case.
In the meeting with US Ambassador Lynne T Tracy, Russian Deputy Foreign Minister Sergei Ryabkov stressed "the serious nature of the charges" against Gershkovich, according to a Russian Foreign Ministry statement.
The statement repeated earlier Russian claims that the reporter "was caught red-handed while trying to obtain secret information, using his journalistic status as a cover for illegal actions."
Lawyers representing Gershkovich met with him Tuesday for the first time since his detention, according to Wall Street Journal. Editor-in-Chief Emma Tucker.
Tucker said the reporter is in good health and "is grateful for the outpouring of support from around the world. We continue to call for his immediate release."
Gershkovich was ordered held behind bars for two months in Russia pending an investigation. 
A Moscow court said Monday that it had received a defence appeal of his arrest. The appeal is scheduled to be heard on 18 April, Russian state-run news agencies reported.
Advertisement
The new Emirates Premium Economy has arrived on the latest Emirates A380
Get the best value from your summer holiday with exclusive offers and discounts across Dubai and the UAE with Emirates Pass