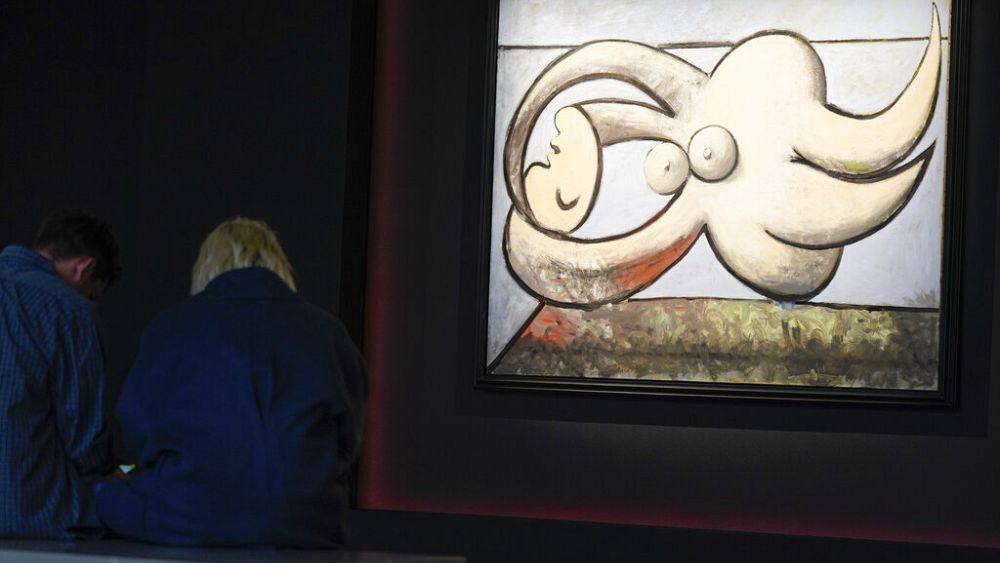 Fifty years after the death of Pablo Picasso, British designer Paul Smith has taken over the Musée National Picasso-Paris to celebrate the renowned artist. 
The result is three floors of colourful rooms, making the painter's work pop even more.
"This is perhaps one of the most radical rooms that seem to be expected since there is the theme of the stripe that we know well from [Paul Smith's] socks or jumpers," Musée National Picasso-Paris director Cécile Debray said, explaining one element of the takeover. 
"But stripes that are obviously painted by hand in a very rapid way, almost in a brutal way, with very acid colours. These colours, in fact, are taken from or inspired by the Picasso paintings that are in this room, i.e. a series of portraits of women from the 1930s."
Each room is decorated to enhance the artworks it houses, immersing visitors.
The series of Vogue Paris covers that Picasso drew are hung in a room where the original covers are the wallpaper.
"[Smith's] vision is often tinged with a great deal of humour and a form of distance and lightness," Debray added.
"And we wanted to show Picasso's work in a slightly new way, a little offbeat, with perhaps less sacredness, at a time when there are many debates about Picasso, but I would even say about the museum in general."
White walls seem to be avoided at all costs in the museum.
"Picasso Celebration: The collection in a new light" runs until 27 August 2023 at Musée National Picasso-Paris.
Advertisement
The new Emirates Premium Economy has arrived on the latest Emirates A380
Get the best value from your summer holiday with exclusive offers and discounts across Dubai and the UAE with Emirates Pass