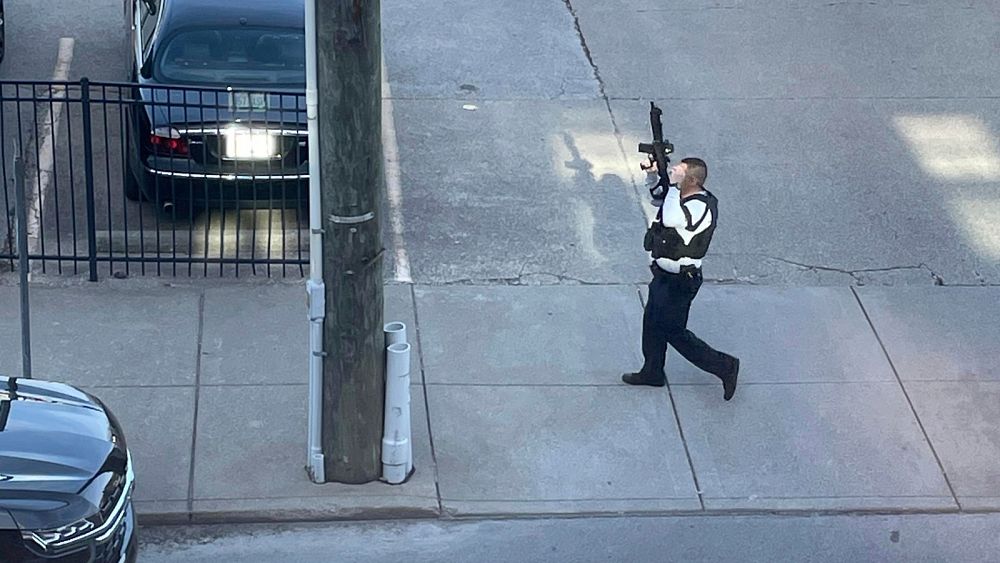 At least five people have been killed, and six others wounded, after the latest mass shooting in the US.
Police say the suspected gunman was also dead after the incident at a bank building in Louisville, the biggest city in the state of Kentucky, with a population of more than 630,000 people.  
Authorities told reporters on Monday morning that officers who arrived on the scene "encountered active gunshots still being fired inside the location." 
"The shooter was confirmed to be dead on the scene," said Louisville Metro Police Department Deputy Chief Paul Humphrey. 
"We do not know exactly the circumstances of his death at this time," he added. 
Humphrey said at least six wounded people, including one police officer, were taken to a hospital but he had no details on their conditions.
Witnesses who left the bank building told Louisville station WHAS-TV they heard gunfire inside the building and television footage showed numerous police vehicles in the area.
In a tweet, Kentucky Governor Andy Beshear, a Democrat, said he was heading to the scene.
"Please pray for all of the families impacted and for the city of Louisville," Beshear said.
The FBI said its agents were also responding to the shooting, which happened in a building that houses the Old National Bank, not far from the Louisville Slugger Field and Waterfront Park in downtown Louisville.
Advertisement
The new Emirates Premium Economy has arrived on the latest Emirates A380
Get the best value from your summer holiday with exclusive offers and discounts across Dubai and the UAE with Emirates Pass