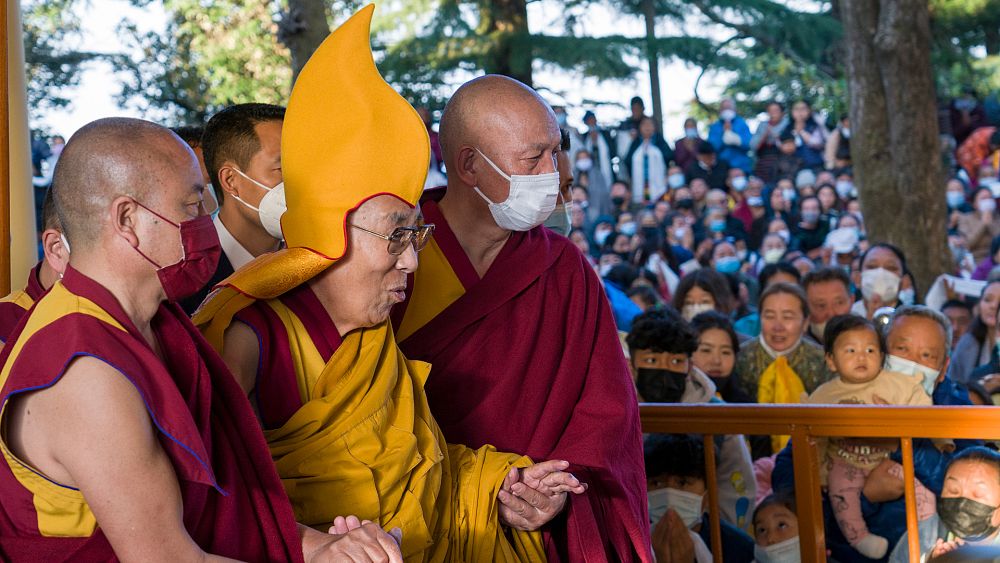 Tibetan spiritual leader the Dalai Lama apologised Monday to a young boy for asking him to "suck his tongue" after a video showing him kissing the child on the lips triggered outrage.
"His Holiness wishes to apologise to the boy and his family, as well as to his many friends around the world, for the hurt his words may have caused," a statement posted on the 87-year-old's official Twitter account said.
"His Holiness often teases people he meets in an innocent and playful way, even in public and before cameras. He regrets this incident."
The incident occurred at a public gathering in February at the Tsuglakhang temple in Dharamsala, where the exiled leader lives. He was taking questions from the audience when the boy asked if he could hug him.
The Dalai Lama invited the boy up toward the platform he was seated on. In the video, he gestured to his cheek, after which the child kissed him before hugging him.
The Dalai Lama then asked the boy to kiss him on the lips and stuck out his tongue. "And suck my tongue," the Dalai Lama can be heard saying as the boy sticks out his tongue and leans in, prompting laughter from the audience.
The footage triggered a backlash online, as many people condemned his behaviour as inappropriate and disturbing.
"What did I just see? How must this child feel? Disgusting," one person wrote on Twitter.
"I am totally shocked … In the past, [the Dalai Lama] had to apologise for sexist comments. But saying 'Now suck my tongue' to a little boy is disgusting," another person said on Twitter. 
In 2019, the Dalai Lama apologised for saying a woman would have to be "attractive" to seduce him while being interviewed by the BBC.
Advertisement
The new Emirates Premium Economy has arrived on the latest Emirates A380
Get the best value from your summer holiday with exclusive offers and discounts across Dubai and the UAE with Emirates Pass