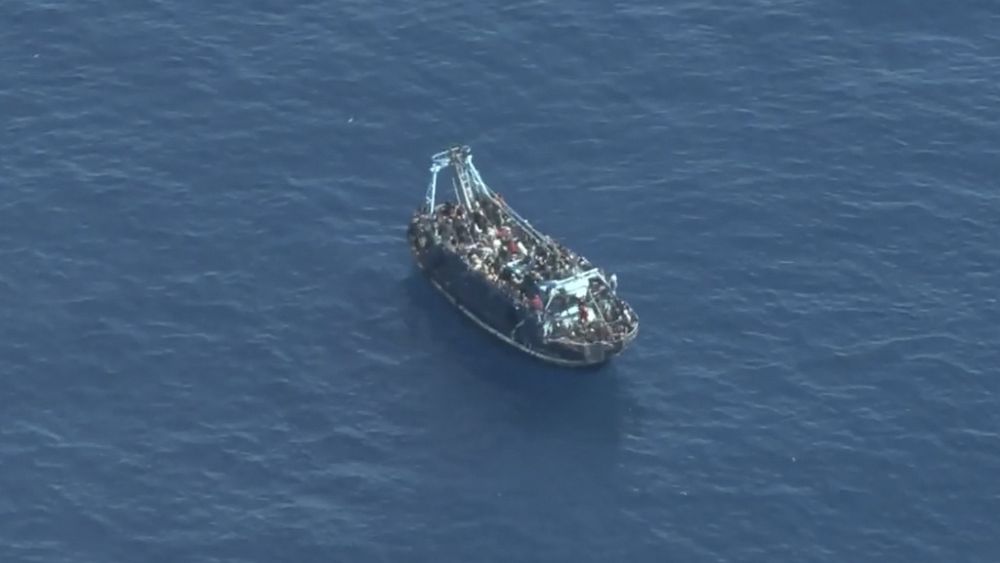 Rescue organisation Sea-Watch is working to save some 400 migrants in the Mediterranean Sea after a vessel adrift sounded the alarm on Sunday. 
A plane in the vicinity captured footage of the boat floating between Greece and Malta and send it to the German NGO which notably commissions ships to rescue migrants.
However a spokesperson for the organisation claims that Malta ordered two ships in the area not to rescue the passengers onboard: "In the vicinity of the boat were the two merchant ships Pericles and FMT Urla, which were ordered by Malta not to rescue the boat. Instead, the FMT Urla should only supply the boat with fuel". 
It comes as Alarm Phone, a hotline that supports people crossing the Meditterean Sea tweeted a distress call from the boat. While the operation doesn't own boats or helicopters it can inform the coast guard and request assistance. 
Meanwhile, 18 people are still missing after a boat sank in the central Mediterranean.
A German rescue ship pulled 18 migrants to safety in Maltese waters on Saturday, the NGO Resqship also recovered two bodies.
All of the migrants, originally from the Ivory Coast, Guinea, Cameroon and Senegal set sail on Saturday from the port of Sfax in Tunisia in a 7-metre punt.
Advertisement
The new Emirates Premium Economy has arrived on the latest Emirates A380
Get the best value from your summer holiday with exclusive offers and discounts across Dubai and the UAE with Emirates Pass