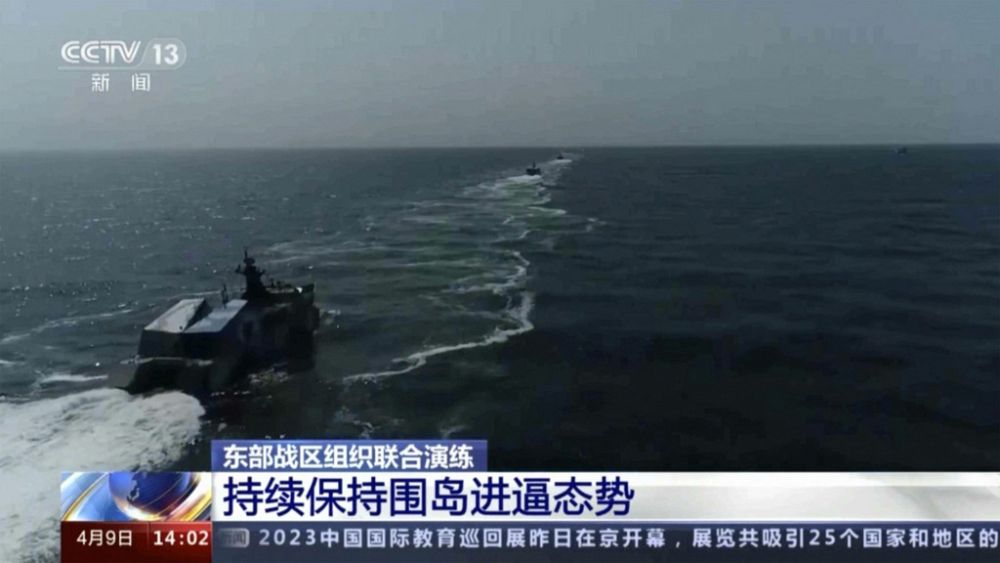 China blasted the "intrusion" of a US destroyer into ​​the South China Sea on Monday, amid a flare-up over Taiwan. 
Beijing's firey rhetoric came after the United States Navy announced its ship the USS Milius had conducted a "freedom of navigation operation" in the waterway, contested by China. 
"The guided-missile destroyer USS Milius conducted an illegal intrusion into the waters adjacent to the Meiji Reef in China's Nansha Islands, without the approval of the Chinese government," said Tian Junli, spokesperson for the Chinese military. 
He added that the Beijing air force "followed and carried out surveillance of the vessel".
On Sunday, China said it was carrying out simulated attacks on targets in Taiwan. 
The show of force from China comes after Taiwanese President Tsai Ing-wen met with US House Speaker McCarthy last week in Simi Valley, California.
Warships and fighter jets were involved in the simulated drills dubbed 'joint Sword' which were launched on Saturday and supervised by the Eastern Theatre Command of the People's Liberation Army (PLA).
Meanwhile, Taiwan's Ministry of National Defence said that China had crossed the median line of the Taiwan Strait.
"70 PLA aircraft and 11 vessels were detected by 4 pm local time on April 9th. 35 of the detected aircraft had crossed the northern, central, and southern median line of the Taiwan Strait and entered our southwest ADIZ," the Ministry of National Defence said.
Dozens of servicemen proved their capabilities and their equipment's readiness as the military vehicles went on the road. 
Taipei said China's actions "not only undermine peace and stability but also have a negative impact on regional security."
Taiwan split with China after a civil war in 1949 but Beijing's ruling Communist Party maintains the island must rejoin the mainland, by force if necessary.
Advertisement
The new Emirates Premium Economy has arrived on the latest Emirates A380
Get the best value from your summer holiday with exclusive offers and discounts across Dubai and the UAE with Emirates Pass