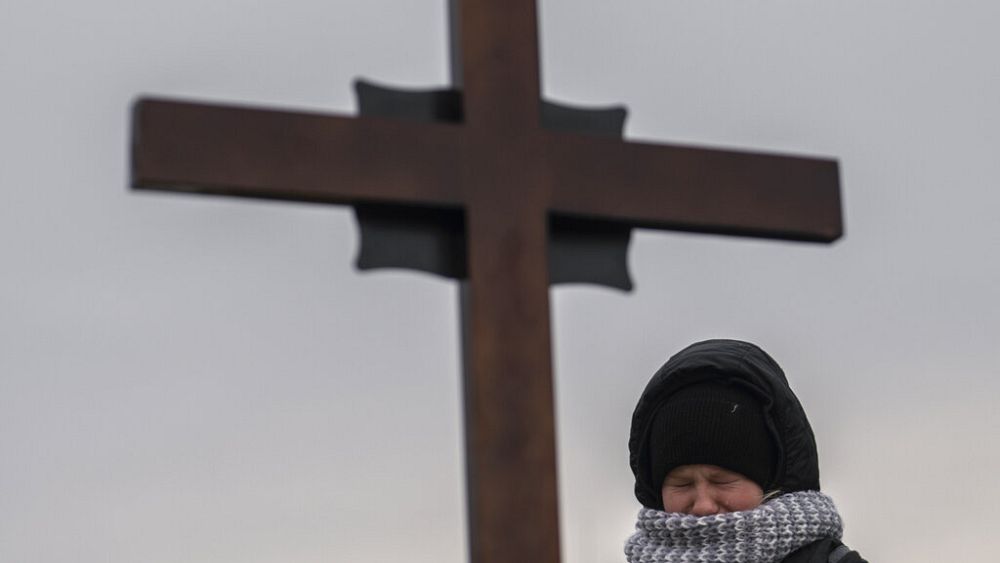 The leak of highly classified US documents is a "very serious" security risk, the Pentagon's top spokesman said on Monday. 
Washington is taking steps to mitigate the damage from disclosure, which revealed sensitive information about the conflict in Ukraine, such as the situation on the front and Kyiv's crucial anti-aircraft defences. 
"We don't know who is responsible," said National Security Council spokesman John Kirby. "We don't know if they have more [documents] to post. Is this a concern for us? Absolutely."
The damaging leak has raised eyebrows among the US allies. 
Intelligence involving other nations was revealed, with some documents mentioning that Israel's secret service Mossad would defend demonstrations inside the country against controversial judicial reform. 
Many are marked "secret" or "top secret", though Euronews cannot confirm their authenticity.
US Defence Secretary Lloyd Austin has spoken to allies, held daily meetings to assess the damage and set up a group to assess what was lost and who had access to the information.
That such documents are circulating online is "a very serious risk to national security and has the potential to fuel disinformation", spokesman for the US Department of Defense Chris Meagher told reporters on Monday.
Part of the intelligence brief revealed Russian spies were caught boasting about convincing the United Arab Emirates to "work together against US and UK intelligence agencies". 
The Emirati government has dismissed these allegations as "categorically false", though concerns have grown in Washington that the UAE is allowing Russia to circumvent sanctions imposed over the Ukraine invasion. 
A criminal investigation has been opened but the US Justice Department, with President Joe Biden following the situation closely. 
Images of classified documents have circulated on Twitter, Telegram, Discord and other platforms in recent days, although some may have done the rounds online for weeks before attracting media attention.
Many of them are no longer available on the sites where they originally appeared, with US authorities scrambling to have them purged.
US officials are reaching out to concerned allies, "including to reassure them of our commitment to protecting intelligence and our ability to secure our partnerships," said US diplomacy spokesman Vedant Patel. 
Defense Ministry spokesman Meagher said a team was working to determine whether the documents were genuine. 
"Photos appear to show documents in a format similar to that used to provide daily updates to our senior Ukraine and Russia-related operations, as well as other intelligence updates," he said.
But added: "seem to have been edited."
At least one of the documents seems to have been altered to suggest that Ukraine suffered greater losses than Russia, when the supposed original said the opposite.
The consequences of these leaks could be significant, even deadly for US intelligence sources.
"The release of classified and sensitive information can not only have enormous consequences for our national security, but also lead to death," warned Meagher.
Advertisement
The new Emirates Premium Economy has arrived on the latest Emirates A380
Get the best value from your summer holiday with exclusive offers and discounts across Dubai and the UAE with Emirates Pass