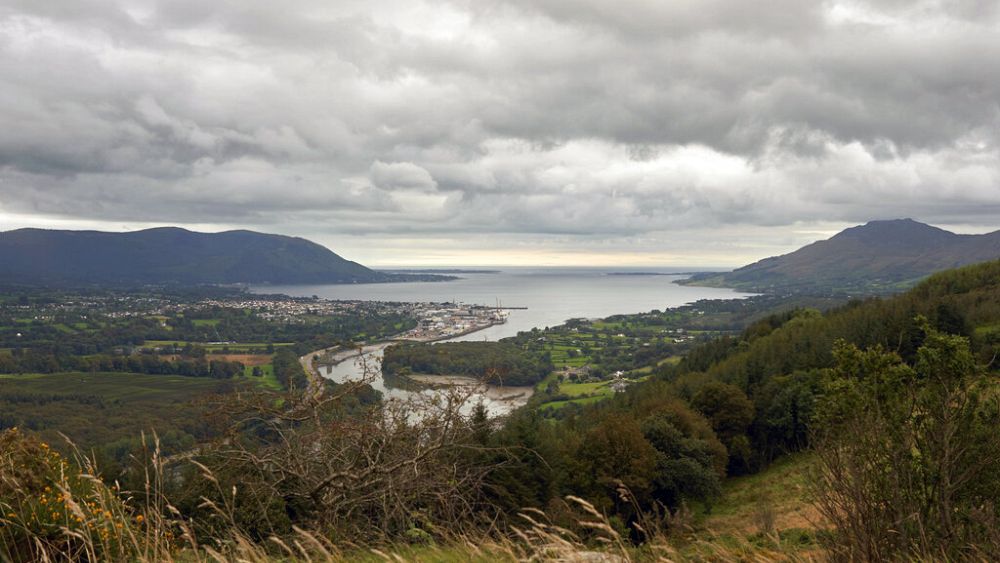 Located on the shores of Carlingford Lough in northeast Ireland and close to the border with Northern Ireland, Carlingford is one of the Emerald Isle's best-preserved medieval towns.
Named by the Vikings as 'Carlin's Fjord' it was founded in the 12th century by Norman knight Hugh de Lacy, the 1st Earl of Ulster.
Ten of US President Joe Biden's ancestors were born in Ireland and all left for the US during the Great Hunger (1845-1852), a period of mass death, starvation, and migration due in part to centuries of British colonisation, the potato blight, and widespread poverty.
Biden plans to visit two towns in Ireland connected to his roots during his four-day visit marking the 25th anniversary of the Good Friday Agreement. Those towns are Ballina in County Mayo in the west of Ireland and Carlingford in the northeast.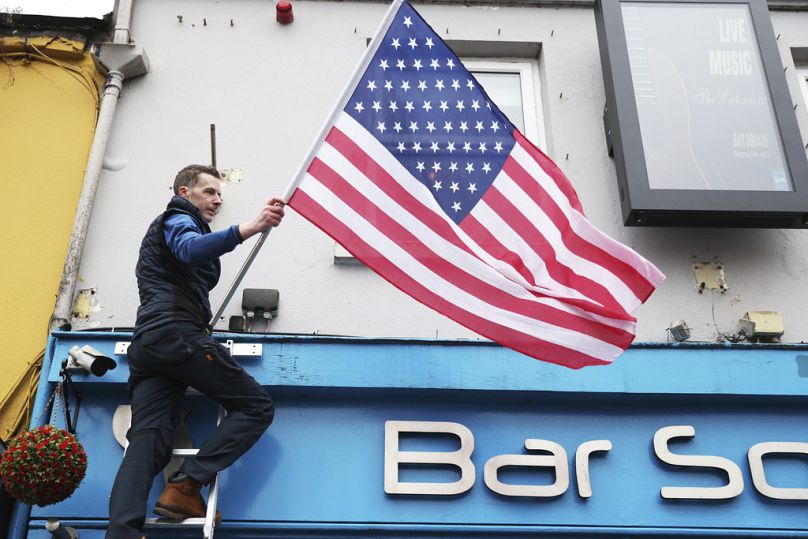 The latter boasts some of the finest medieval buildings in Ireland including an original town gate, also used as a jail, and a medieval townhouse known as 'The Mint'.
Just five kilometres from Carlingford is the tiny village of Whitestown which many locals hope will revive the area's floundering tourism industry, devastated by the coronavirus pandemic.
Biden's great-great-grandfather James Finnegan left Whitestown for America in the late 1940s.
Lily Finnegan's pub, founded in the early 1800s, is still here, although it is unclear whether these Finnegans were related to James Finnegan, there were said to be eight different Finnegan families living here in the early 1900s.
The tiny cottage where James Finnegan lived remains, according to local historian Lita Notte who lives in the village: "Pre-famine most people had to leave because there was no food here and there was no prosperity for anybody," she said.
Biden's Irish roots have been tracked back for generations, with eight of his great-great-grandparents on his mother's side and two of his great-great-grandparents on his father's side born in Ireland.
Alan Johnson, the owner of the historic Taaffe's bar in the town, is related to Biden through his mother's side who comes from just over the border in Northern Ireland, while Turlough McCarthy is related through the Finnegan family from Whitestown.
"It's great to see that Joe is the president of America now and I would never have thought that me from the northern side – Drumintee – and Turlough here from the southern side – Cooley – that we would have had such a close connection," Johnson said.
"We're very proud that Joe comes from Cooley – his ancestral home –  and is now the president of America. It's an unbelievable feeling and the community is so proud of him," McCarthy said.
There is much to see here for keen historians and nature lovers.
The impressive King John's Castle was named after King John, Lord of Ireland, who supposedly stayed there for three days in 1210.
The castle is built on a raised rock platform commanding excellent views of Carlingford Lough.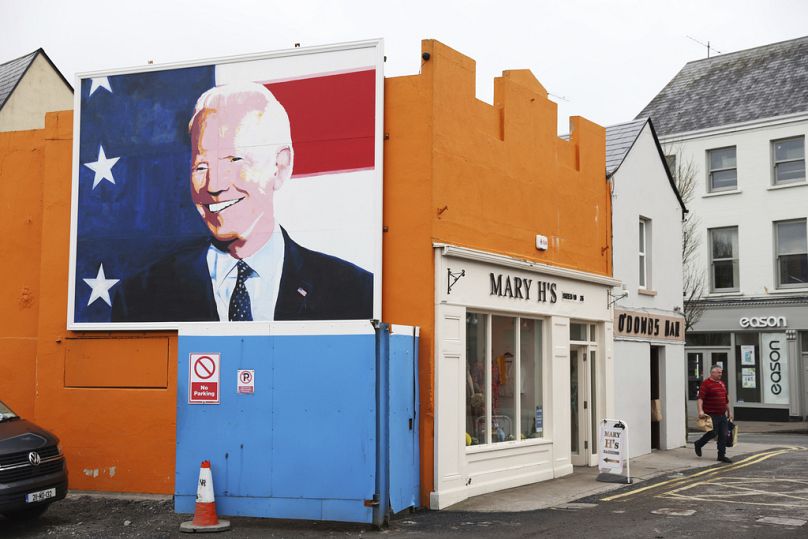 Carlington itself developed around the castle, becoming one of Ireland's most important trading towns until it went into a steep decline around the 17th century.
Historian Lynda Stevens is the Community Heritage Manager at Carlingford Heritage Centre.
"What's interesting about Carlingford is that it has so many examples of medieval built heritage. You have two fine castle houses – Taaffe's Castle and The Mint, as it's known, although we had a charter to mint coinage it was really used more as a merchant's house. You also have the Church of the Holy Trinity up on the hill which is originally from the 13th century and is now a lovely heritage centre housing a permanent exhibition of the town," she explained.
The Carlingford Heritage Centre is a must-see for visitors keen to learn more about the local history and it includes a mural of the medieval town seen before modern developments changed it.
Advertisement
The new Emirates Premium Economy has arrived on the latest Emirates A380
Get the best value from your summer holiday with exclusive offers and discounts across Dubai and the UAE with Emirates Pass