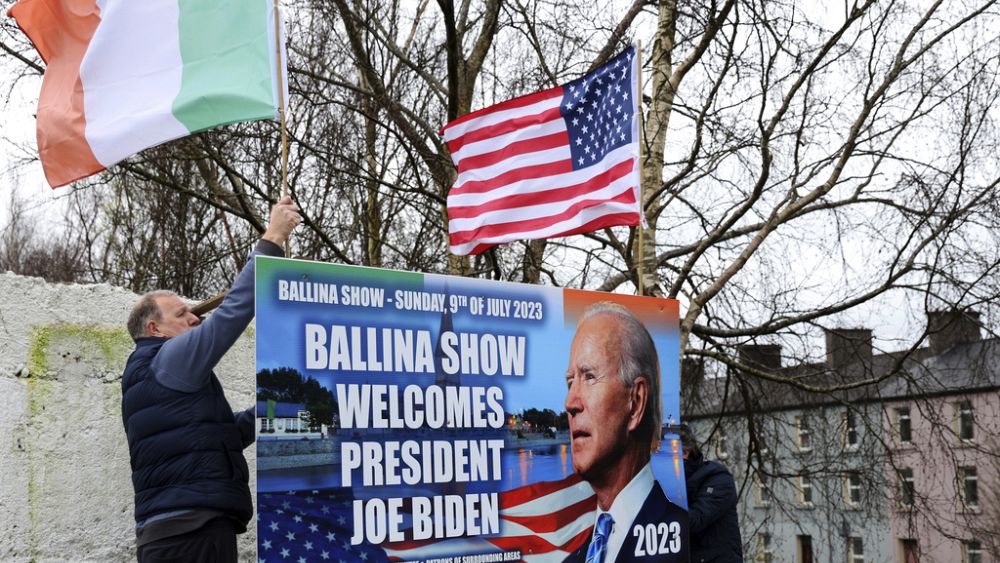 US President Joe Biden is expected in Northern Ireland Tuesday evening, marking the 25th anniversary of peace.
He will first visit the troubled British province, before travelling to the Republic of Ireland – his ancestral homeland.
Biden's visit comes amid a spike in political tensions in Northern Ireland, with violence flaring up in the capital Derry last night.
Northern Ireland has a bloody history. Republicans favoured reunification with Ireland, Unionists wanted to remain in the UK and the British army fought there for decades, leaving 3,500 people dead.
The bloodshed unexpectedly stopped on 10 April 1998, after the US brokered the Good Friday peace agreement.
Peace still holds. However, demonstrators opposing the agreement that ended three decades of hostilities firebombed a police car on Monday during a march on the 25th anniversary in Derry.
Police called for calm and said no officers were injured in the attack during an otherwise peaceful demonstration. No arrests were reported.
Advertisement
The new Emirates Premium Economy has arrived on the latest Emirates A380
Get the best value from your summer holiday with exclusive offers and discounts across Dubai and the UAE with Emirates Pass