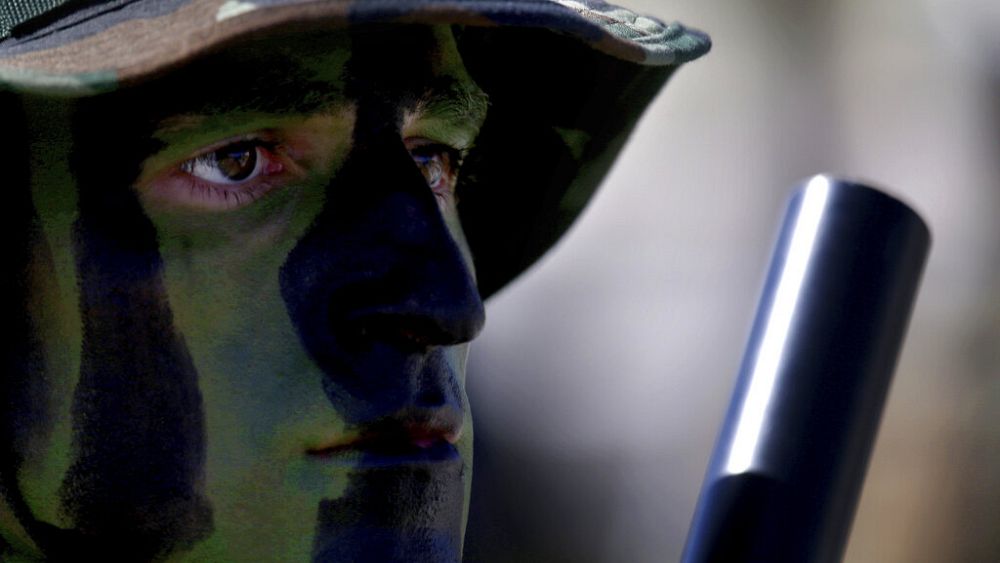 Special forces from the West are on the ground in Ukraine, according to classified documents leaked online. 
The largest contingent is from Britain (50), followed by NATO members Latvia (17), France (15) and the US (14). 
It is unclear what the special forces are exactly doing, where they are or whether their numbers have consistently been at this level. 
However, the revelation confirms what many have speculated since the war began in February. 
A number of US documents marked "top secret" have been leaked recently, outlining compromising details about the war in Ukraine and its Western allies. They have not been verified. 
Yet, US officials have scrambled to have them purged from social media, as they investigate the source of the disclosure. 
On Wednesday, the UK Ministry of Defence said there was "a serious level of inaccuracy" in the claim its special forces were on the ground in Ukraine. 
"Readers should be cautious about taking at face value allegations that have the potential to spread misinformation," it tweeted. 
The presence of Western military personnelin Ukraine is likely to be seized upon by the Kremlin, which has repeatedly claimed Russia is under attack from NATO. 
It has increasingly framed the war in Ukraine as an existential struggle against the West to mobilise ordinary Russians. 
The number of special forces reported to be in Ukraine is small, but they are highly effective by their nature. Britain has a number of elite military units that are widely regarded as some of the best in the world. 
At the start of the week, US officials warned that more documents could be leaked. 
"The release of classified and sensitive information can not only have enormous consequences for our national security but also lead to death," US Department of Defence spokesman Chris Meagher told reporters on Monday.
Washington has taken steps to limit the damage from the disclosure and reassure allies, but it seems the genie is to a large extent out of the bottle. 
Although some of the files shared online appear to have been edited, such as one on Ukrainian casualty figures, the New York Times has reported that US officials have acknowledged many are genuine. 
Some documents may have been circulating on chat sites for weeks, yet they began to get noticed at the end of last week.
Advertisement
The new Emirates Premium Economy has arrived on the latest Emirates A380
Get the best value from your summer holiday with exclusive offers and discounts across Dubai and the UAE with Emirates Pass