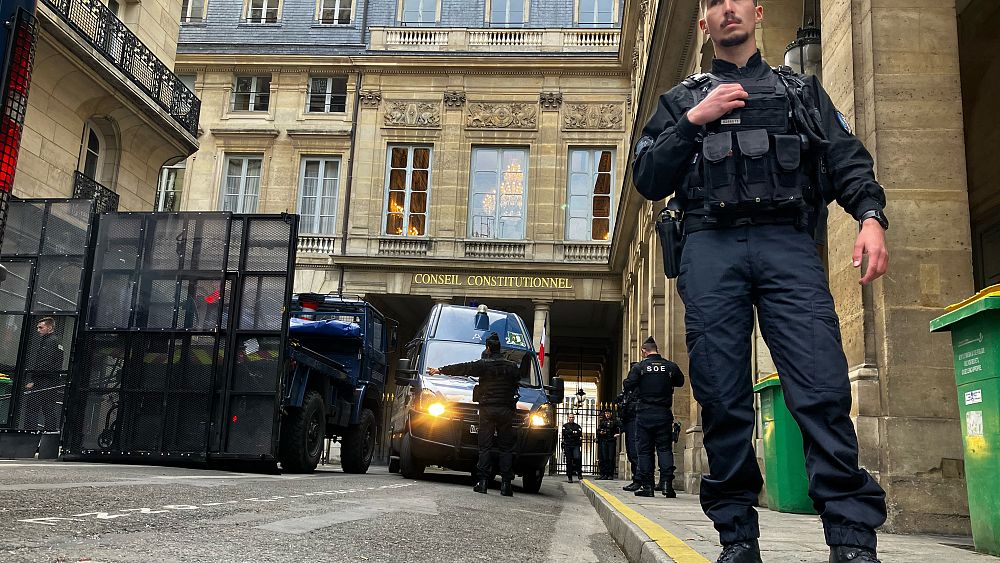 France's Constitutional Council on Friday validated most of the government's controversial pension reform, including its flagship measure of raising the legal retirement age to 64, while rejecting other measures, such as the creation of a "senior index".
At the same time, the Sages rejected a request for a shared initiative referendum (RIP) filed by the left. The council will decide on a second request, filed later, on 3 May.
France's top constitutional body has ruled Friday on whether President Emmanuel Macron's contested plan to raise the retirement age is in line with the French Constitution, a decision that could calm or further enrage opponents of the measure.
All eyes were on the heavily guarded Constitutional Council, which had the power to nix all or parts of a complex pension reform plan that Macron pushed through without a vote by the lower house of parliament. Security forces stood behind a metal fence erected in front of the edifice where the decision was being made.
As tensions mounted hours before the decision, Macron invited labour unions to meet with him on Tuesday "whatever the decision by the Constitutional Council," his office said. The president did not grant a request last month by unions for a meeting. Unions have been the organisers of 12 nationwide protests since January and have a critical role in trying to tamp down excessive reactions by protesters.
"The doors of the Elysee [presidential palace] will remain open, without condition, for this dialogue," Macron's office said. There was no immediate response from unions to the invitation.
The plan to increase the retirement age by two years, from 62 to 64, was to be Macron's showcase measure in his second term.
Advertisement
The new Emirates Premium Economy has arrived on the latest Emirates A380
Get the best value from your summer holiday with exclusive offers and discounts across Dubai and the UAE with Emirates Pass