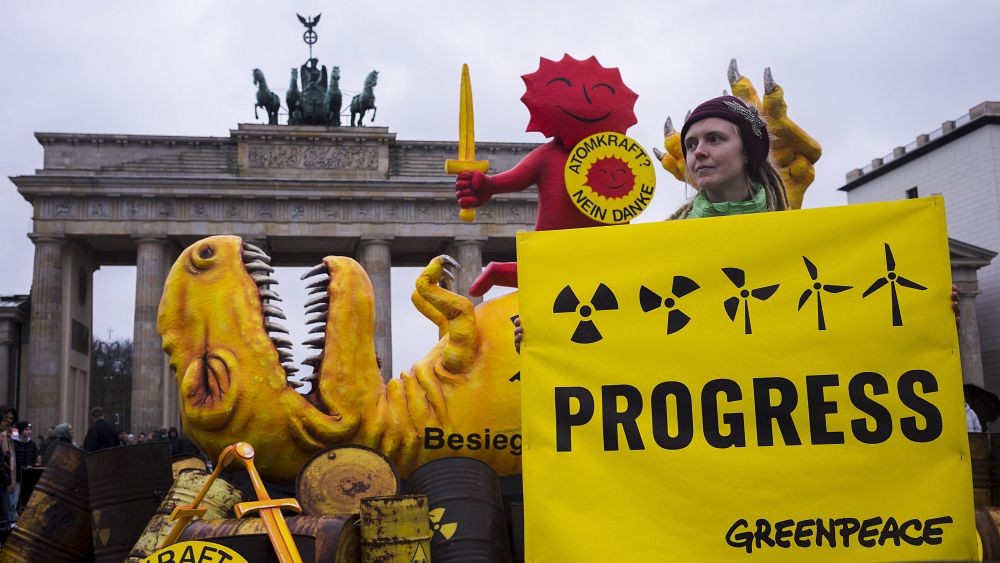 Anti-nuclear campaigners in Germany celebrated in Munich on Saturday as the country began winding down its three remaining nuclear power plants as part of a long-planned transition toward renewable energy.
As energy prices spiked last year due to the war in Ukraine, some members of German Chancellor Olaf Scholz's government got cold feet about closing the nuclear plants as planned on 31 December last year. 
In a compromise, Scholz agreed to a one-time extension of the deadline but insisted that the final countdown would happen on 15 April.
Munich's mayor, Dieter Reite, supported the delay but admitted on Saturday that he was pleased with this weekend's shutdown.
"The future isn't named nuclear power. The future is named renewable energies. That will be our future. Since 2008, we in Munich have actually only focused on the expansion of renewable energies," he said.
A survey by YouGov in Germany found that 65% of respondents wanted the remaining nuclear plants to continue running temporarily. However, it also found that a majority of participants admitted they wanted the plants to shut down eventually.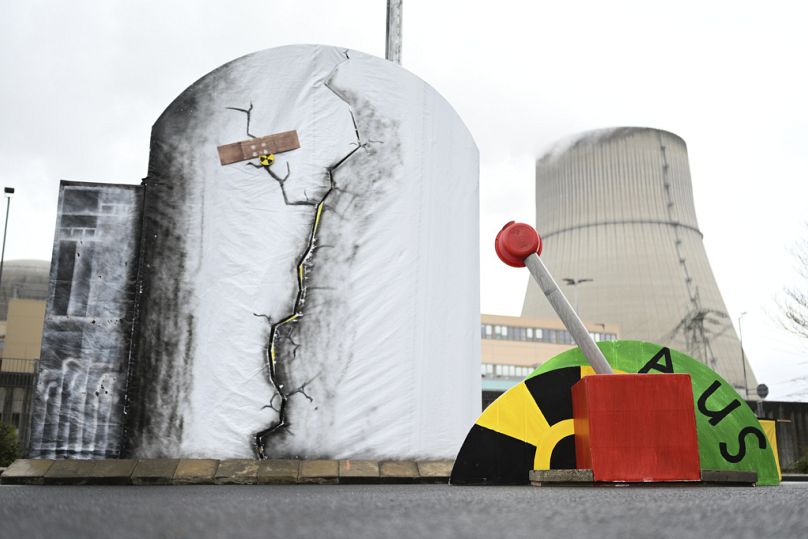 Critics of the shutdowns claim nuclear plants provide a low-emission energy source, and point out that Germany has increased its use of coal as it shifted away from Russian gas last year.
Both supporters and critics of the shutdowns say that renewable energy needs to play more of a role in Germany's future.
But while there's plenty of wind energy in the north of the country, a lack of infrastructure makes it difficult to send the energy south, where many of Germany's energy-heavy industries are located.
More than 40% of Germany's energy comes from renewable sources. Greenpeace says that the advancement of clean energy technology happened more quickly than previous German governments had expected.
"If there would have been more political will to develop, to really foster renewable energies, we could have been much faster and much further than we are today," said Stefan Krug, Head of Bavaria Office for Greenpeace.
The Social Democrats, who lead the coalition government, insist they are committed to cleaner energy. But its coalition partner, the Free Democratic Party, came out against the plant shutdowns.
Environmental activists have expressed concern that progress could be de-railed by government in-fighting, and called on politicians to focus on fighting climate change.
"I think it's a problem not only for the young generation but for all people, also for the old people. But of course, especially the young generation – it's faced with this problem and is going to be faced much more with it," said student and Friday For Futures activist, Aurelia.
Advertisement
The new Emirates Premium Economy has arrived on the latest Emirates A380
Get the best value from your summer holiday with exclusive offers and discounts across Dubai and the UAE with Emirates Pass