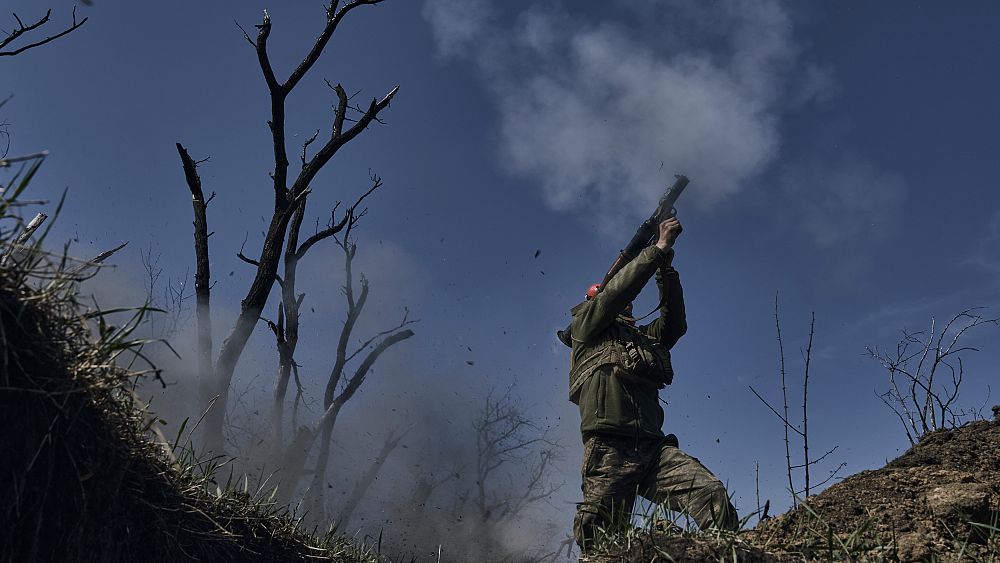 Ukrainian forces have reported "unprecedented bloody battles" in Bakhmut, as Kyiv continues desperately to hold off Russian offensives in the embattled eastern city. 
"Bloody battles unprecedented in recent decades are taking place in the middle of the city's urban area," said Serhiy Cherevatyi, spokesperson for Ukraine's eastern military command.
"Our soldiers are doing everything in bloody and fierce battles to grind down [the enemy's] combat capability and break its morale," he told Ukrainian media.  
In the latest statement that openly acknowledged Wagner's key role in the fight near Bakhmut, Russia's Defence Ministry on Sunday announced that assault units from the mercenary group had captured two neighbourhoods in the city's suburbs – with the support of airborne units from the regular Russian army.
Bakhmut, a former mining hub now largely reduced to ruin, has been a key target of Russia's months-long grinding campaign in eastern Ukraine.
Capturing it would give Russian forces a long-awaited battlefield victory, and potentially pave the way for them to threaten major Ukrainian-held cities in the region, such as Sloviansk and Kramatorsk.
Sloviansk death toll rises
The death toll from Russian missile strikes on the eastern Ukrainian city of Sloviansk rose to 13 on Sunday, Ukraine's state emergency service said.
That's after rescue crews pulled the body of a man from the rubble of an apartment building, according to the state emergency service.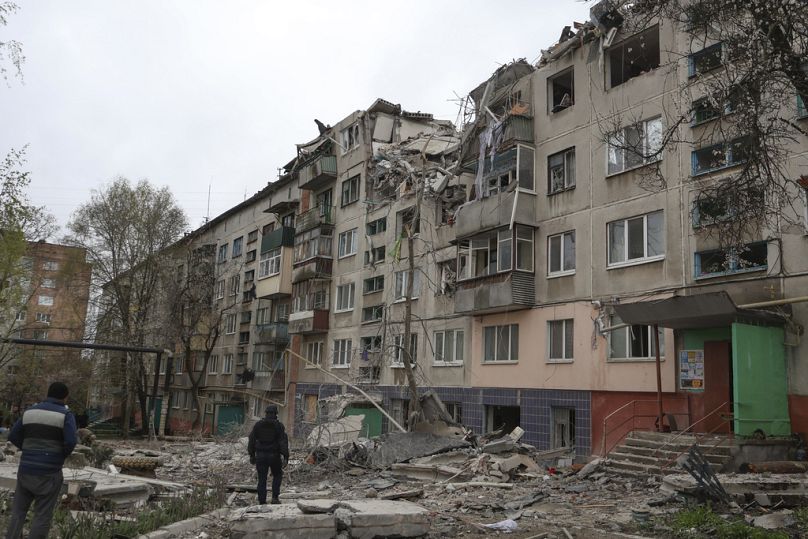 In a Telegram post, the agency said that more people could be trapped in the ruins, but did not specify whether they were alive or dead. 
Putin hosts Chinese Defence Minister
Chinese Defence Minister Li Shangfu hailed relations with Moscow during a meeting with Russian President Vladimir Putin in the Kremlin on Sunday.
"We have very strong ties. They surpass the military-political alliances of the Cold War era… They are very stable," he said in translated remarks broadcast on Russian TV.
He added that relations between the two nations have "already entered a new era".
In the meeting also attended by Russia's Defence Minister Sergei Shoigu, Putin welcomed military cooperation between Russia and China.
"We are also working actively through the military departments, regularly exchange useful information, cooperate in the field of military-technical cooperation, conduct joint exercises, " Putin said.
This latest diplomatic meeting between Russian and Chinese officials comes two days after a visit to Beijing by German Foreign Minister Annalena Baerbock. She urged Beijing to ask "the Russian aggressor to stop the war" in Ukraine, stating that "no other country has more influence on Russia than China". 
Earlier, European Commission President Ursula von der Leyen also urged Beijing to play a greater role in resolving the crisis.
China has refused to criticise Russia's military actions in Ukraine but said it would not help Russia with weapons. Last month, Beijing proposed a peace plan that did not, however, include the withdrawal of Russian troops from Ukrainian territory and did not involve Kyiv. 
Moscow and Beijing have over the past years ramped up cooperation, both driven by a desire to counterbalance US global dominance. Their partnership has only grown closer since Putin launched an offensive in Ukraine last February.
China has sought to portray itself as a neutral party in the Ukraine conflict, but Washington has accused Beijing of mulling arms exports to Moscow — claims China denied.
Advertisement
The new Emirates Premium Economy has arrived on the latest Emirates A380
Get the best value from your summer holiday with exclusive offers and discounts across Dubai and the UAE with Emirates Pass