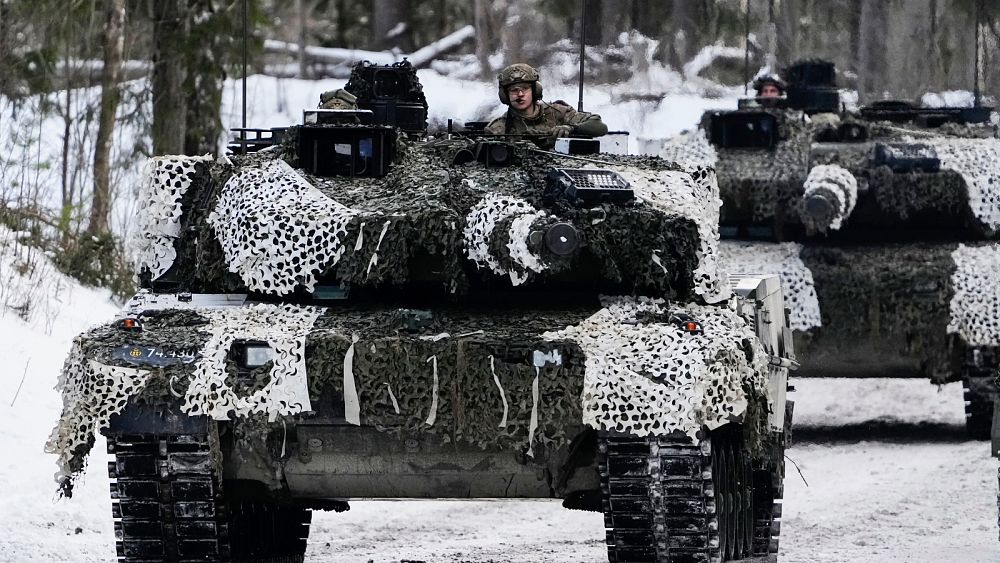 Denmark and the Netherlands are joining forces to buy Leopard main battle tanks for Ukraine. 
The 14 Leopard 2 battle tanks will be delivered at the beginning of 2024 in a deal worth an estimated €134 million. 
In March, Denmark already announced it would team up with Germany and the Netherlands to donate at least 100 Leopard 1 tanks, which should be ready for Ukrainian forces to begin training in the coming weeks. 
This means Denmark "is absolutely supreme among the countries that have delivered the most tanks to Ukraine," Danish Foreign Minister Lars Løkke Rasmussen told journalists in Copenhagen on Thursday morning. 
Leopard 2s – which Kyiv has repeatedly asked for since fighting began – are considered one of the most effective and advanced tanks produced. 
An 'international tank coalition' was formed to provide them, which included a number of NATO countries. 
In addition, the US, UK and France have donated other types of modern tanks to the Ukrainian military.
A campaign to "Free the leopards!", spearheaded by two Finnish politicians, also helped put pressure on European governments – Berlin in particular – to consider donating more modern Leopard 2 tanks to Ukraine. 
In December, Denmark announced a previous €35.7 million "acute aid package" for Ukraine, focusing on basic needs like housing, clean water, warm clothes and electricity. 
Danish civilian and humanitarian support to Ukraine since the invasion amounts to almost €200 million, according to the Ministry of Foreign Affairs.
Advertisement
The new Emirates Premium Economy has arrived on the latest Emirates A380
Get the best value from your summer holiday with exclusive offers and discounts across Dubai and the UAE with Emirates Pass