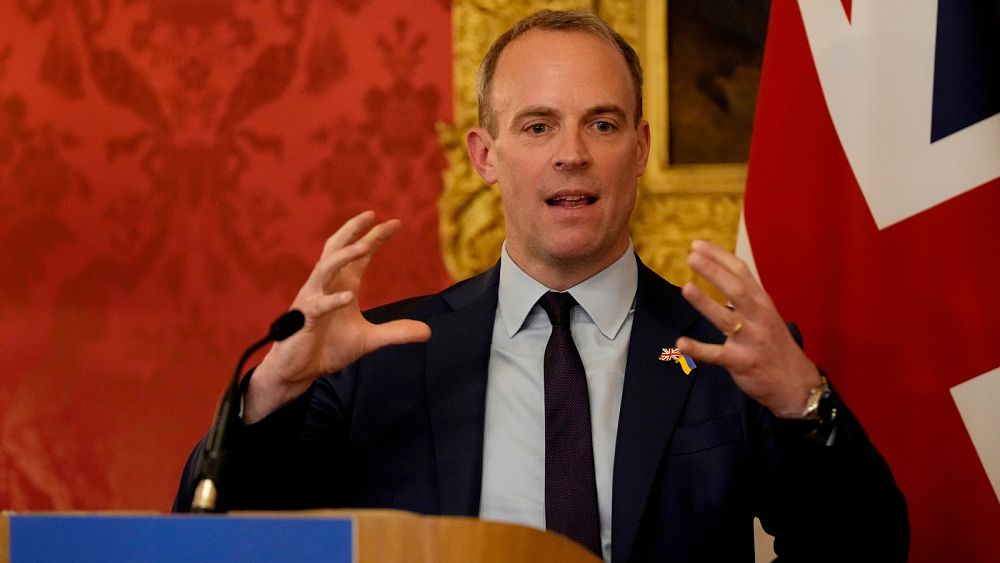 Britain's deputy prime minister Dominic Raab has resigned after a investigation into accusations he bullied his staff. 
In a letter posted on Twitter, Raab revealed that an investigation into his conduct had upheld two claims against him — but he branded the process "flawed" and said it set "a dangerous precedent for the conduct of good governmnet." 
Raab's resignation came a day after Prime Minister Rishi Sunak received the findings of the investigation, which levelled eight formal complaints at Raab, who represents a constituency in the southeast of England.
The complaints said that Raab had been abusive towards staff during a stint as justice secretary, and also while service as foreign minister and Brexit secretary. 
Raab, 49, denied claims he belittled and demeaned his staff and said he "behaved professionally at all times," but had said he would resign if the bullying complaints were upheld.
Some of the allegations which leaked to the British press claimed that Raab had created a culture of fear in various government departments, with one newspaper reporting he threw tomatoes from his salad at staff; while another alleged he had been given the nickname "Mr Incinerator" because he burns through (sic) employees.
Rab said he had "not once, in four and a half years, sworn or shouted at anyone, let alone thrown anything or otherwise physically intimidated anyone, nor intentionally sought to belittle anyone," but did apologise for any "unintended stress or offense" that officials felt.
Advertisement
The new Emirates Premium Economy has arrived on the latest Emirates A380
Get the best value from your summer holiday with exclusive offers and discounts across Dubai and the UAE with Emirates Pass