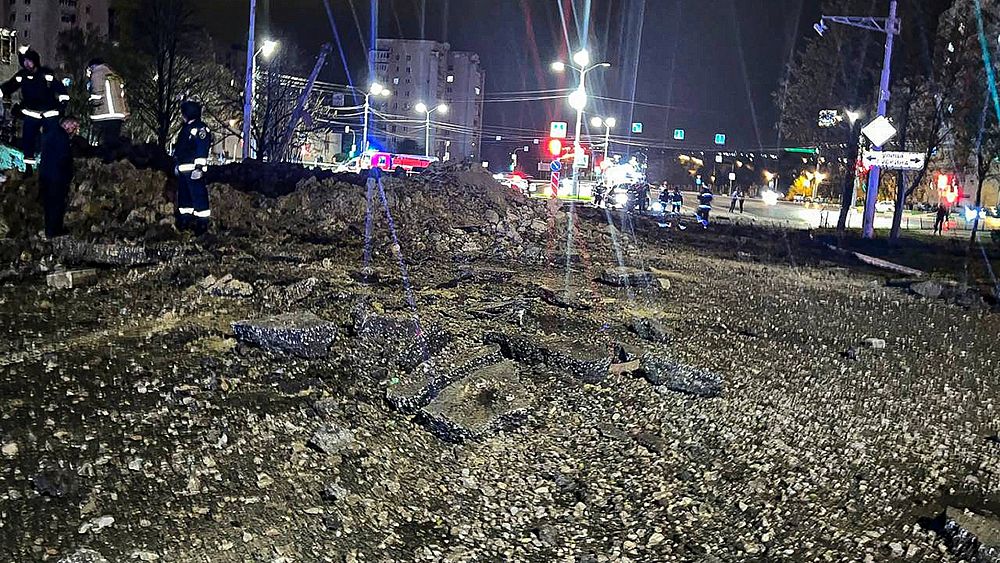 A large explosion hit the Russian city of Belgorod late Thursday, and the Defense Ministry said one of its Su-34 warplanes accidentally discharged ammunition over the city about 25 kilometres from the Ukrainian border. The government gave no further details.
Belgorod regional Governor Vyacheslav Gladkov said the blast injured at least two people, damaged homes and left a crater about 20 metres across the city.
Fighting between Russia and Ukraine in recent months has become a war of attrition, with neither side able to gain momentum. But Ukraine has recently received sophisticated weapons from its Western allies and is expected to launch a counteroffensive in the coming weeks.
NATO chief Jens Stoltenberg defiantly declared Thursday that Ukraine's "rightful place" is in the military alliance and pledged more support for the country on his first visit to Kyiv since Russia's invasion just over a year ago.
Russian President Vladimir Putin has warned that Moscow could use "all means available" – a phrase some see as a threat to use nuclear weapons – in response to an attack on its territory if Ukraine attempts to recapture Moscow-occupied areas.
Advertisement
The new Emirates Premium Economy has arrived on the latest Emirates A380
Get the best value from your summer holiday with exclusive offers and discounts across Dubai and the UAE with Emirates Pass