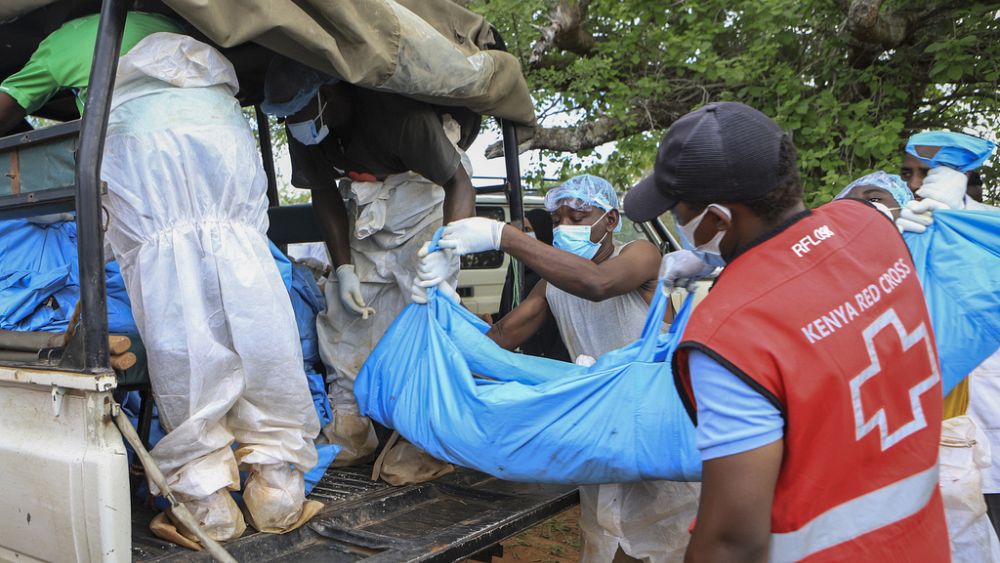 The bodies of a further 26 suspected cult members were found by police in Kenya on Sunday, on land owned by a pastor who was arrested for allegedly telling his followers to fast to death in order to "meet Jesus".
The latest discovery brings the number of discovered corpses linked to the movement up to 47. 
"Today we have exhumed 26 more bodies and this brings the total number of bodies from that place to 47," said the head of criminal investigations in the coastal town of Malindi, eastern Kenya, Charles Kamau.
On Saturday, police sources said 21 bodies had been exhumed in Kenya in a probe into a cult whose followers are believed to have starved themselves to death.
The investigation follows last month's arrest of Makenzie Nthenge, the leader of the Good News International Church who turned himself into police after two children starved to death in the custody of their parents, according to local media. 
Nthenge was later released on bail of 100,000 Kenyan shillings (€637).
Police have asked a court for permission to hold the pastor in custody while investigations into the deaths of his followers continue.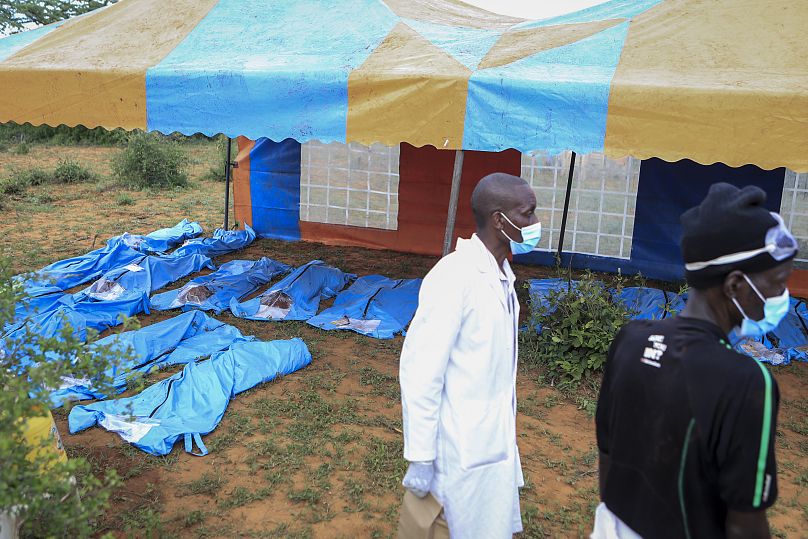 A tipoff from members of the public led police to raid his property in Malindi, where they found 15 emaciated people, including four who later died. The followers said they were starving on the pastor's instructions in order to "meet Jesus".
Police had been told there were dozens of shallow graves spread across Makenzi's farm and digging started on Friday.
Makenzi has been on hunger strike for the past four days while in police custody.
The pastor has been arrested twice before, in 2019 and in March of this year, in relation to the deaths of children. Each time, he was released on bond, and both cases are still proceeding through the court.
Local politicians have urged the court not to release him this time, decrying the spread of cults in the Malindi area.
Advertisement
The new Emirates Premium Economy has arrived on the latest Emirates A380
Get the best value from your summer holiday with exclusive offers and discounts across Dubai and the UAE with Emirates Pass