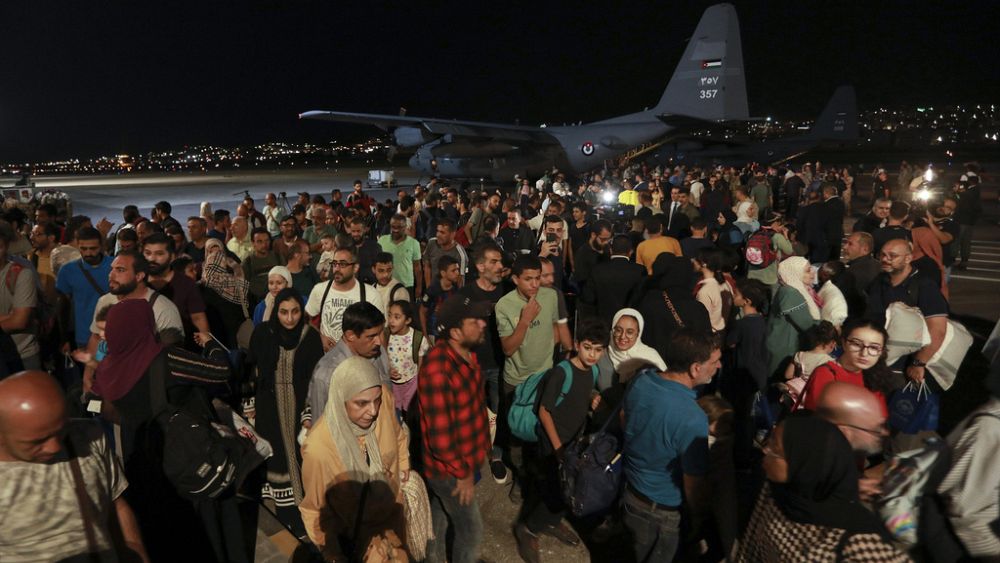 Foreign governments evacuated diplomats, staff and others from Sudan on Sunday as rival generals battled for a ninth day.
Two French flights took off Sunday from Khartoum to Djibouti, carrying some 200 people from various countries, and more were planned for Monday.
An Italian air force C-130 that left Khartoum with evacuees landed Sunday night at an air base in Djibouti, the country's Defence Ministry said. Another plane, carrying Italy's ambassador and military personnel involved in the evacuation, was expected in Djibouti later at night.
Spain has evacuated some thirty nations and 70 others from European or Latin American countries to Djibouti following an operation coordinated by the Spanish Ministries of Foreign Affairs and the European Union.
Officials in Jordan said four planes landed at Amman military airport carrying 343 Jordanian evacuees from Port Sudan.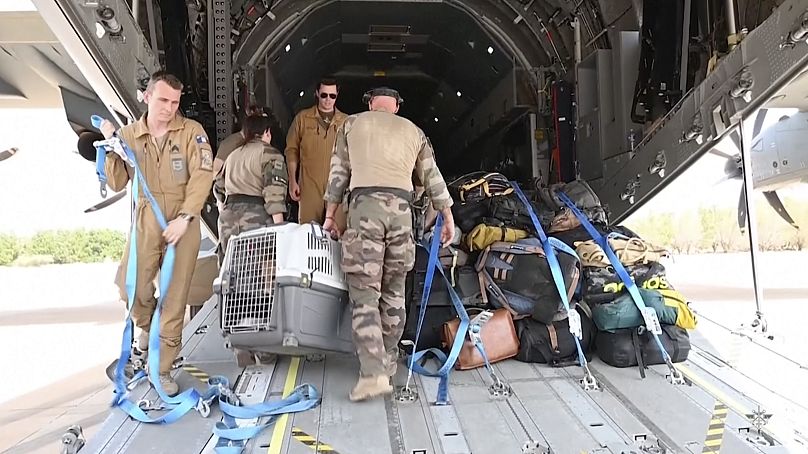 Meanwhile, Sudanese nations are desperately trying to flee the violence. Many risked dangerous roads to cross the northern border into Egypt.
Over 420 people, including 264 civilians, have been killed and over 3,700 wounded in fighting between the Sudanese armed forces and the powerful paramilitary group known as the Rapid Support Forces, or RSF.
"My family (my mother, my siblings and my nephews) are on the road from Sudan to Cairo through Aswan," prominent Sudanese filmmaker Amjad Abual-Ala wrote on Facebook.
The power struggle between the Sudanese military, led by General Abdel-Fattah Burhan, and the RSF, led by General Mohammed Hamdan Dagalo, has dealt a harsh blow to Sudan's hopes for a democratic transition. The rival generals came to power after a pro-democracy uprising led to the ouster of the former strongman, al-Bashir. 
In 2021, the generals joined forces to seize power in a coup.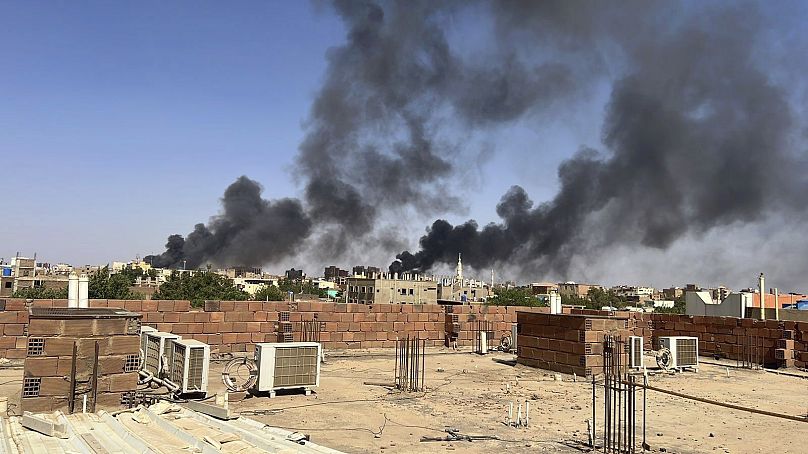 The current violence came after Burhan and Dagalo fell out over a recent internationally brokered deal with democracy activists meant to incorporate the RSF into the military and eventually lead to civilian rule.
Both generals, each craving international legitimacy, have accused the other of obstructing the evacuations. The Sudanese military alleged the RSF opened fire on a French convoy, wounding a French national. The RSF countered the attack by warplanes as French citizens and diplomats left the embassy for Omdurman, saying the military's strikes "endangered the lives of French nationals."
Hospitals have struggled as the violence rages on. Many wounded are stranded by the fighting, according to the Sudan Doctors' Syndicate which monitors casualties. It has suggested the death toll is probably higher than anticipated.
Thousands of Sudanese have fled fighting in Khartoum and elsewhere, UN agencies said, but millions are sheltering in their homes amid explosions, gunfire and looting without adequate electricity, food or water.
In the western region of Darfur, up to 20,000 people left for neighbouring Chad. War is not new to Darfur, where ethnically motivated violence has killed up to 300,000 people since 2003. But Sudan is not used to such heavy fighting in its capital, which "has become a ghost city," said Atiya Abdalla Atiya from the Doctors' Syndicate.
Advertisement
The new Emirates Premium Economy has arrived on the latest Emirates A380
Get the best value from your summer holiday with exclusive offers and discounts across Dubai and the UAE with Emirates Pass