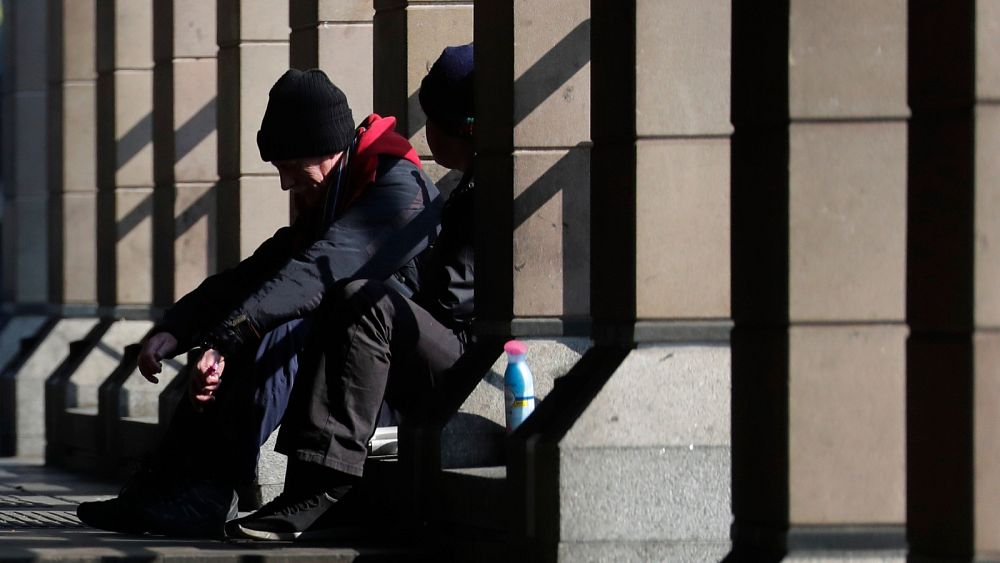 More than 4000 people have died while homeless in the last four years in the UK, according to new figures, which means a death every 6.5 hours in 2022. 
The statistics, published by the charity Museum of Homelessness, recorded 1313 homeless deaths in 2022 across the UK – an 85% increase compared to 2019. 
Despite slight decreases in deaths in Wales and Northern Ireland, homeless fatalities overall grew by more than 20% in England and Wales compared to 2021.  
Each death was verified by a freedom of information request, coroners' report, charity, or a family member, the charity said via statement. 
The count includes deaths among people sleeping rough as well as those placed in emergency accommodations and temporary settings. However, the figures are still likely to be an undercount as several local authorities refrained to contribute to the report. 
The report said 83% of the deaths that occurred in 2022 took place in some form of temporary and "unregulated tax-payer funded" capacity. 
Lack of oversight and regulation has resulted in poorly managed, dangerous accommodations made to generate financial gains, the analysis noted.  
Matt Turtle, the director of MoH, blamed accommodation run by rogue landlords for costing lives.
Despite the forthcoming Supported Housing Bill – regulatory framework against rogue landlords – implementation at the local level is still a long stretch, he said. 
"The government needs to move past piecemeal measures to address both the immediate crisis and the lack of social housing that causes it," Turtle added. 
Most of the fatalities were under the age of 65 with some form of mental health or addiction problems. 
Of the recorded cases with known causes of death, 36% were related to drugs and alcohol and 10% occurred due to suicide.
The report noted that cuts to mental health services and addiction rehabilitation since 2010 have resulted in "fatal slowness" with people having to wait for years to get help. 
"A toxic cocktail of cuts, criminalisation, and crackdowns is making life even harder for the UK's most vulnerable people. Just tinkering around the edges as the government plans, won't fix the damage of the last 12 years," Turtle said, calling for immediate policy reforms.
Advertisement
The new Emirates Premium Economy has arrived on the latest Emirates A380
Get the best value from your summer holiday with exclusive offers and discounts across Dubai and the UAE with Emirates Pass