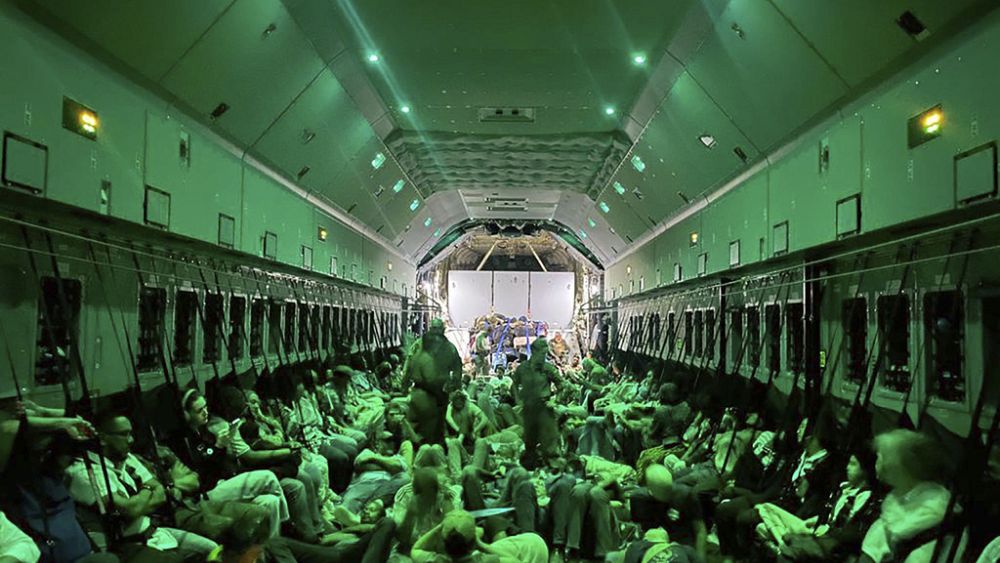 Sudanese and foreigners streamed out of the capital of Khartoum and other battle zones, as fighting Tuesday shook a new three-day truce brokered by the United States and Saudi Arabia. Aid agencies raised increasing alarm over the crumbling humanitarian situation in a country reliant on outside help.
A series of short cease-fires the past week have either failed outright or brought only intermittent lulls in the fighting that has raged between forces loyal to the country's two top generals since 15 April. The lulls have been enough for dramatic evacuations of hundreds of foreigners by air and land, which continued Tuesday.
But they have brought no relief to millions of Sudanese caught in the crossfire, struggling to find food, shelter and medical care as explosions, gunfire and looters wreck their neighbourhoods. In a country where a third of the population of 46 million already needed humanitarian assistance, multiple aid agencies have had to suspend operations and dozens of hospitals have been forced to shut down. The UN refugee agency said it was gearing up for potentially tens of thousands of people fleeing into neighboring countries.
Calls for negotiations to end the crisis in Africa's third-largest nation have been ignored. For many Sudanese, the departure of diplomats, aid workers and other foreigners and the closure of embassies are terrifying signs that international powers expect the mayhem to worsen.
UN Secretary-General Antonio Guterres warned that the power struggle between rival generals and their military forces is not only putting Sudan's future at risk, "it is lighting a fuse that could detonate across borders, causing immense suffering for years, and setting development back by decades".
The UN chief urged the Sudanese military, commanded by Gen. Abdel Fattah Burhan, and the rival Rapid Support Forces, a paramilitary group led by Gen. Mohammed Hamdan Dagalo "to silence the guns" immediately.
"The conflict will not, and must not, be resolved on the battlefield," Guterres told an emergency meeting of the UN Security Council late Tuesday.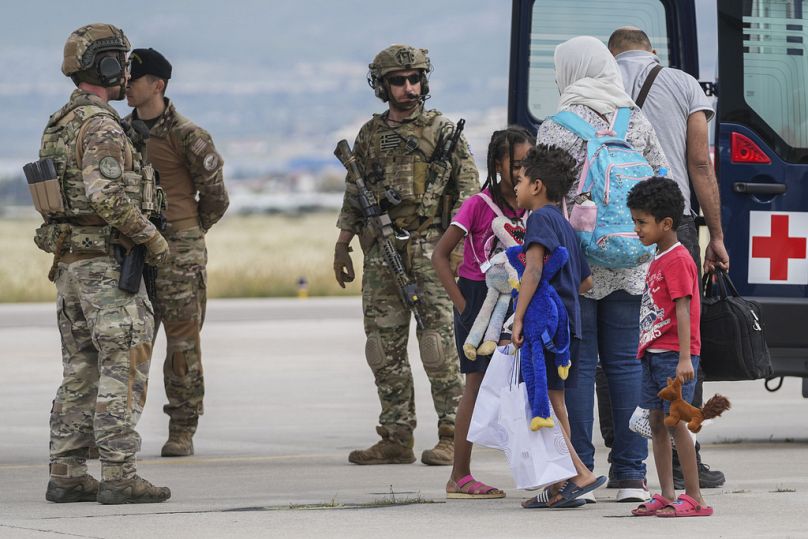 UN special envoy for Sudan Volker Perthes, who moved from Khartoum to Port Sudan with most UN staff and many humanitarian organisations, has accused both warring parties of fighting "with disregard for the laws and norms of war".
With supply lines running out, he said, there was mounting fear of increased criminality, and "reports of prisoners being released from detention centres across Khartoum have compounded these fears."
Thousands of Sudanese have been fleeing Khartoum and its neighbouring city of Omdurman. Bus stations in the capital were packed Tuesday morning with people who had spent the night there in hopes of getting on a departing bus.
At least 20,000 people have fled from Khartoum to the city of Wad Madani, 160 kilometres to the south, the UN Office for the Coordination of Humanitarian Affairs said. Some 20,000 Sudanese have fled to Chad and around 4,000 South Sudanese refugees living in Sudan have returned home, according to the UN refugee agency, which is gearing up for tens of thousands more to flee to neighbouring countries.
Advertisement
The new Emirates Premium Economy has arrived on the latest Emirates A380
Get the best value from your summer holiday with exclusive offers and discounts across Dubai and the UAE with Emirates Pass