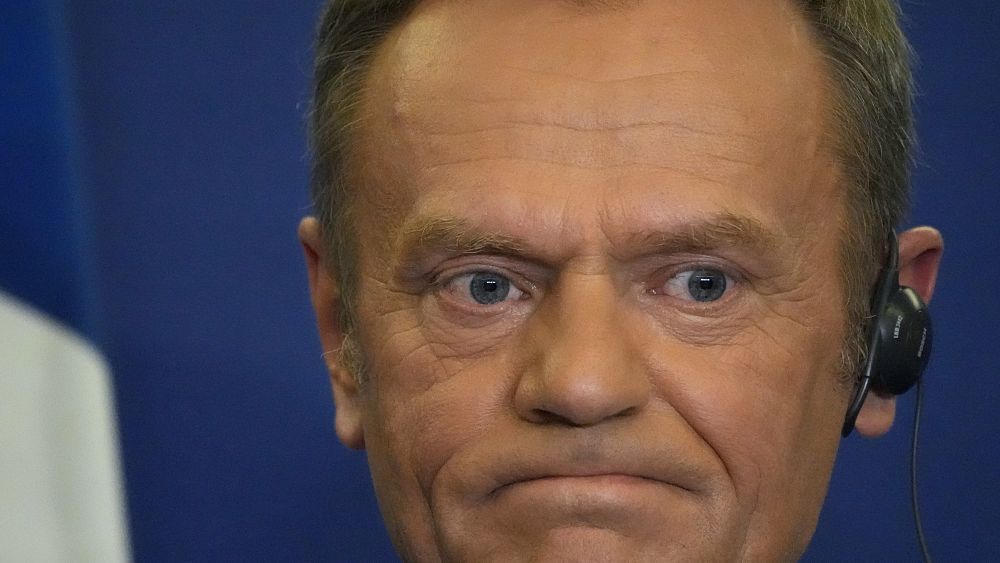 As Poland prepares for parliamentary elections in late 2023, the ruling Law and Justice party is on the lookout for a new bogeyman to build its campaign around.
On Tuesday, Polish prosecutors opened an investigation into alleged abuses of power by key opposition leader and European Council President Donald Tusk — widely perceived to be the face of the country's opposition to the right-wing ruling coalition.
The investigation is focused on the period when Tusk was prime minister about a decade ago and is based on claims by businessman Marek Falenta.
Falenta was convicted and sentenced to two and a half years in prison for secretly recording the conversations of politicians and other businessmen in Warsaw restaurants in 2013 and 2014. Now he alleges Tusk abused his power by investigating his business and forcing him to stop importing coal from Russia.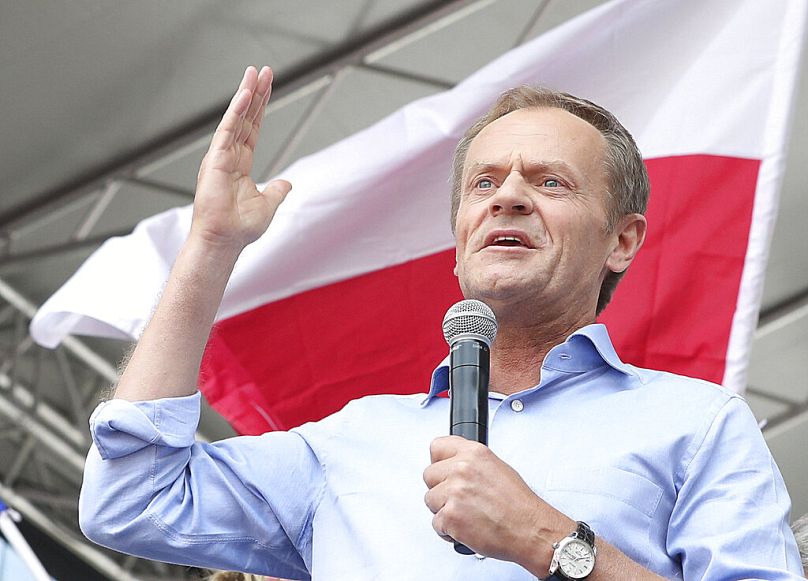 Several Polish magazines published the tapes in 2014, and are believed to have contributed to the electoral defeat of Tusk's Civic Platform party. In his place, Law and Justice were elected, launching the country's current hard-right trajectory.
New election, new 'enemies of Poland'
Law and Justice, often better known by their Polish acronym PiS, have used previous election cycles to attack perceived enemies of the country and position themselves as the only true defenders of Poland.
"PiS are definitely trying to find a new hot-button issue to latch on to and mobilise their base," Adam Leszczynski, a sociologist at the University of Social Sciences and Humanities in Warsaw, told Euronews.
"For them, it's a propaganda exercise," he explained.
They rallied against the hundreds of thousands of Syrian refugees entering the European Union in 2015, accusing the EU of planning to flood Poland with Muslims.
The number of refugees and asylum seekers Poland accepted that year was only around 8,000. Moreover, the European Commission took legal action against Poland – as well as Hungary and the Czech Republic – in 2017 for their failure to accept a certain number of refugees.
In the 2019 elections, PiS launched its now infamous anti-LGBT campaign, blaming the community for all the ills plaguing the country.
"They have already tried refugees, the LGBT issue, antisemitism, John Paul II, they tried to convince Polish people the EU is forcing them to eat insects, but it seems to be difficult so far to find a significant issue to mobilize people around, which is hopeful, because it means their support isn't as strong as they'd like," said Leszczynski.
Witch hunt against Tusk
In a statement Tuesday, the district prosecutor's office in Warsaw said the process was intended "to verify the circumstances indicated in the notification of the offence" and that they do not plan to question Tusk at this time.
"The current investigation against Tusk is largely a baseless witch hunt. They're not going to prosecute him, they want to use the re-launched investigation to smear him and present him as working against Polish interests," explained Leszczynski.
During the time of Tusk's alleged abuse of power, Poland imported large amounts of coal from Russia – an amount that increased after Law and Justice took power. After Russia invaded Ukraine last year, they stopped.
Tusk has defended himself and said that PiS is trying using a convicted criminal to derail his campaign.
"PiS is pursuing me for my government's fight against Russian coal imports. The prosecutor's office acts at the request of Marek Falenta, an importer of this coal, convicted of illegal wiretapping. He used his tapes, in agreement with PiS, to overthrow the government," Tusk said in a statement on Twitter on Tuesday.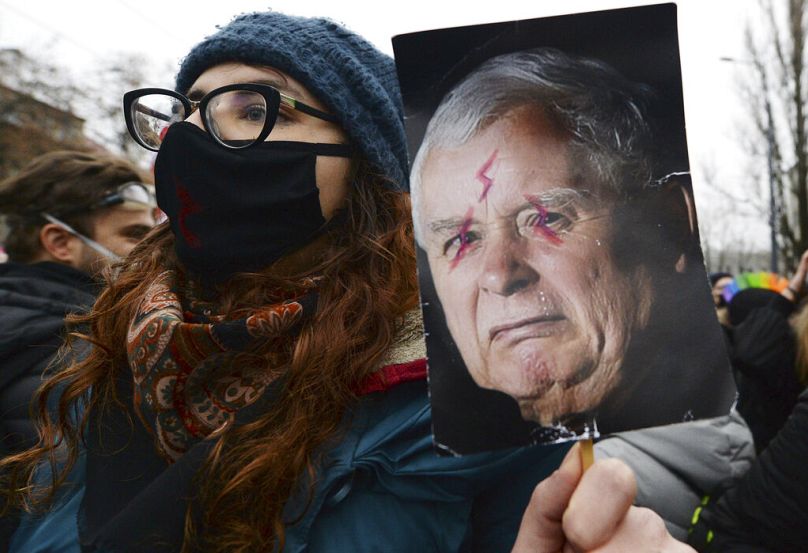 In Leszczynski's view, another four years of PiS-led government would only exacerbate hard right and illiberal tendencies, or "nationalism, anti-European rhetoric, and further the marginalisation of Poland."
"The biggest risk is that these elections will result in our half democratic, half autocratic system becoming fully entrenched," he said.
Currently polling in the mid-thirties, PiS would need to form a coalition with other parties to secure another term in office.
"It is unlikely that there will be a stable ruling majority, according to current polls. So if they win they will have to rule with some far-right party, parties that are more radical than they are and also pro-Russian even," concluded Leszczynski.
Advertisement
The new Emirates Premium Economy has arrived on the latest Emirates A380
Get the best value from your summer holiday with exclusive offers and discounts across Dubai and the UAE with Emirates Pass