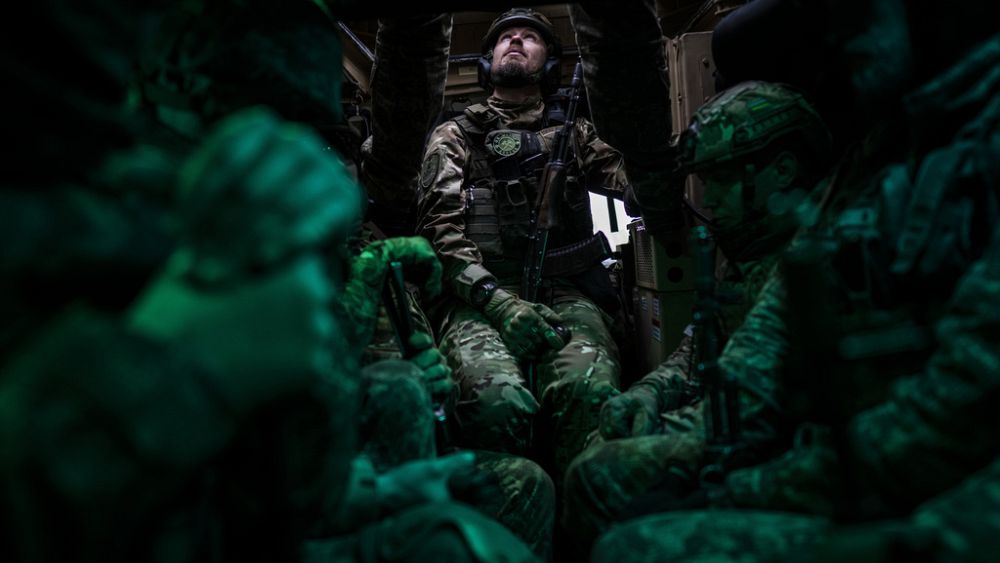 Russia fired more than twenty cruise missiles and two drones at cities across Ukraine on Friday, killing at least five and striking a residential building. 
A 31-year-old woman and her 2-year-old daughter were reportedly killed in the eastern city of Dnipro. 
Air raid sirens rang out around the capital in the first attack against the city in nearly two months, with Ukraine's air force shot down 21 out of 23 rockets and two attack drones, according to the local authorities. 
No strikes were immediately reported, but fragments from intercepted missiles and drones damaged power lines and a road in one neighbourhood of Kyiv. 
No casualties were reported.
The strikes come as Ukraine and Russia ready themselves for renewed fighting, with Kyiv massing troops and equipment, including tanks, for a spring offensive. 
Two cruise missiles also hit a residential building and storage facilities in Uman, around 215 kilometres (134 miles) south of Kyiv, said Ihor Taburets, the regional governor of Cherkasy, the region where the city is located. 
Three people were killed and eight were wounded in the city, Taburets said.
Emergency service workers were at the site and local media shared footage and photos from the multi-story building that caught fire with several floors destroyed.
In Kyiv, the anti-aircraft system was activated, according to the Kyiv City Administration. Air raid sirens started at about 4 a.m. and the alert ended about two hours later.
The attack was the first in the capital since 9 March.
Advertisement
The new Emirates Premium Economy has arrived on the latest Emirates A380
Get the best value from your summer holiday with exclusive offers and discounts across Dubai and the UAE with Emirates Pass