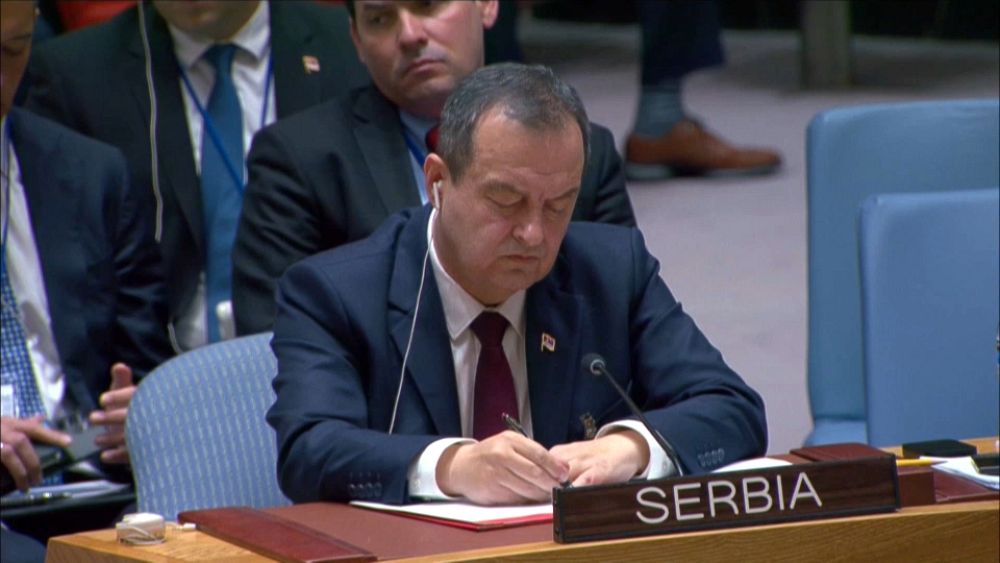 "These are the trends that responsible leaders must now work to change," said the Chief of the United Nations Mission in Kosovo, Caroline Ziadeh. 
She stressed that without an increased commitment to renewed negotiations, failures of confidence could worsen within Kosovo, with direct consequences for regional stability.
Kosovo gained independence from Serbia in 2008. It is recognised by 101 countries, including the majority of those in NATO and the EU, but not Belgrade.
At the same meeting, Serbia's Foreign Minister Ivica Dačić told the council: "I want to state clearly here at the UN headquarters that Serbia cannot and will never recognize the unilaterally declared independence of Kosovo, nor will it ever accept Kosovo becoming a member of the UN."
Tensions began rising after an election in Northern Kosovo that was boycotted by the local Serbian majority. 
Serbia accuses Pristina of violence while the Kosovo government says Belgrade is fomenting protest among ethnic Serbs. The April elections did, however, take place peacefully.
Ziadeh said both parties needed to show courage in the future. 
"Leaders should take responsible steps to reduce the likelihood of further stand-offs on issues which have degraded public confidence over recent months," she told the UN Security Council.
"These include matters which precipitated the withdrawal of Serbs from Kosovo institutions en masse in November and those which continued to polarise public opinion during the local elections conducted last Sunday."
Advertisement
The new Emirates Premium Economy has arrived on the latest Emirates A380
Get the best value from your summer holiday with exclusive offers and discounts across Dubai and the UAE with Emirates Pass