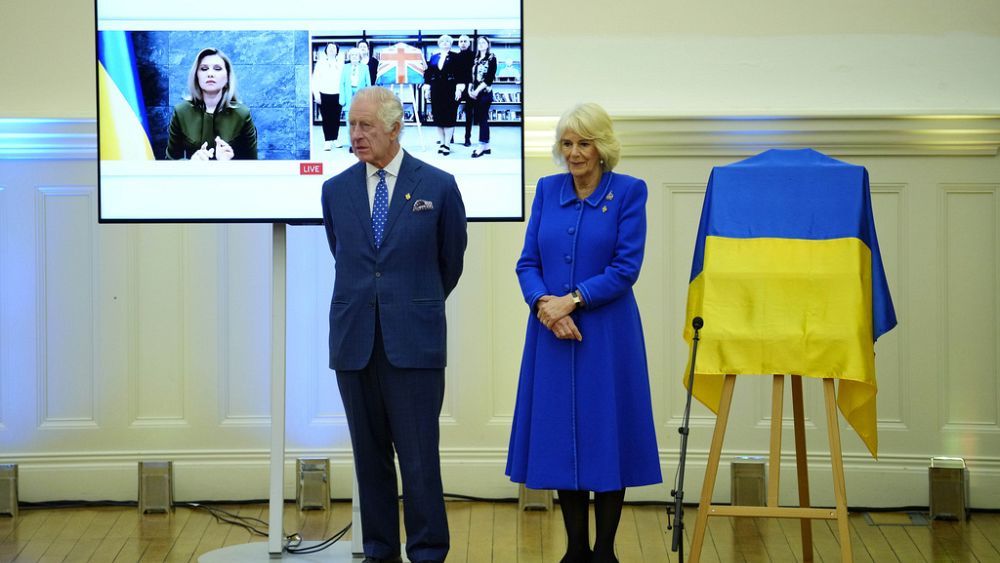 With just over a week left until the coronation of King Charles III, British royalists are counting down the days to the big occasion.
But it's not just people from the UK who are looking forward to it. The British monarchy has its fans around the world and visitors are buying up souvenirs to remember the event.
Adele Alison, visiting from South Africa, had just bought some 'royal' tea from a souvenir shop. 
"For the coronation [holding up memorabilia] so at least when we're back in South Africa on Sunday we can watch it and have some tea," she explained. 
Ismayil Vadakkethil, the manager of the Cool Britannia shop in London, said buyers were coming from everywhere to scoop up souvenirs of the big event.
"Recently I've noticed that it's not just tourists coming in, like people who work next door in the offices or the Londoners themselves, they come into the shop just to buy the coronation stuff," he said.
In the run-up to the big day, the King and Queen Consort Camilla are touring the country.
On Wednesday they were in Liverpool where they attended the twinning ceremony of a local library with one in Odessa, Ukraine.
They also visited the stage where the Eurovision Song Contest will take place in a fortnight's time.
The venue has been fitted with more than 2,000 specialist lighting fixtures, with a pink, blue and yellow colour scheme to match this year's Eurovision Song Contest logo.
Advertisement
The new Emirates Premium Economy has arrived on the latest Emirates A380
Get the best value from your summer holiday with exclusive offers and discounts across Dubai and the UAE with Emirates Pass