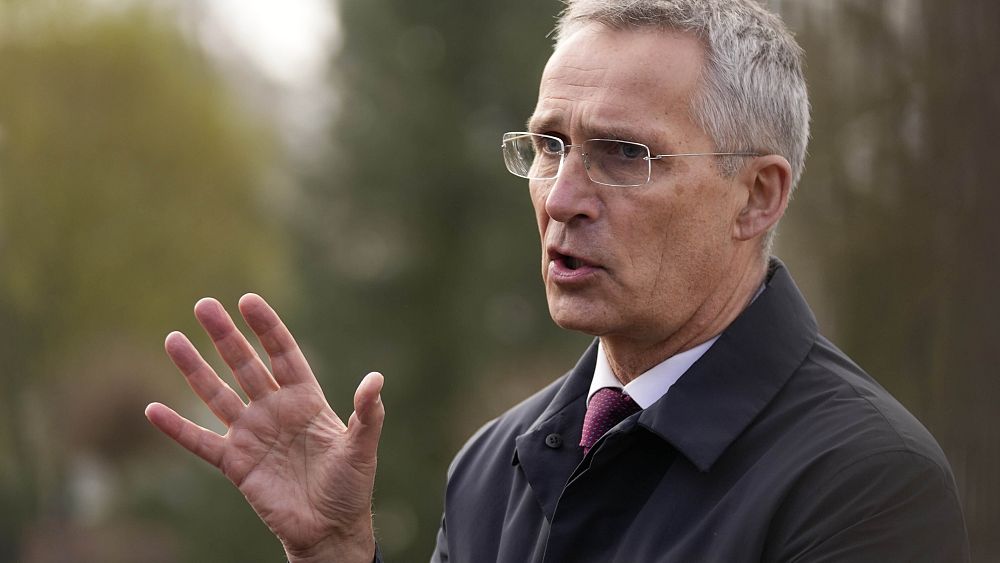 NATO allies and partner countries have delivered more than 98% of the combat vehicles promised to Ukraine during Russia's full-scale invasion, the military alliance's chief said on Thursday, giving Kyiv a bigger punch as it contemplates launching a counteroffensive.
Along with more than 1,550 armoured vehicles, 230 tanks and other equipment, Ukraine's allies have sent "vast amounts of ammunition" and also trained and equipped more than nine new Ukrainian brigades, NATO Secretary-General Jens Stoltenberg said.
More than 30,000 troops are estimated to make up the new brigades. Some NATO partner countries, such as Sweden and Australia, have also provided armoured vehicles.
"This will put Ukraine in a strong position to continue to retake occupied territory," Stoltenberg told reporters in Brussels.
Ukraine and China
Stoltenberg's comments came a day after Ukrainian President Volodymyr Zelenskyy said he and Chinese leader Xi Jinping had a "long and meaningful" phone call in their first known contact since Russia's full-scale invasion more than a year ago.
Although Zelenskyy said he was encouraged by Wednesday's call and Western officials welcomed Xi's move, the development didn't appear to bring about any immediate shift in peace prospects. 
Russia and Ukraine are far apart in their terms for peace, and Beijing — while looking to position itself as a global diplomatic power — has refused to criticise Moscow's invasion. The Chinese government sees Russia as a diplomatic ally in opposing US influence in global affairs.
Advertisement
The new Emirates Premium Economy has arrived on the latest Emirates A380
Get the best value from your summer holiday with exclusive offers and discounts across Dubai and the UAE with Emirates Pass