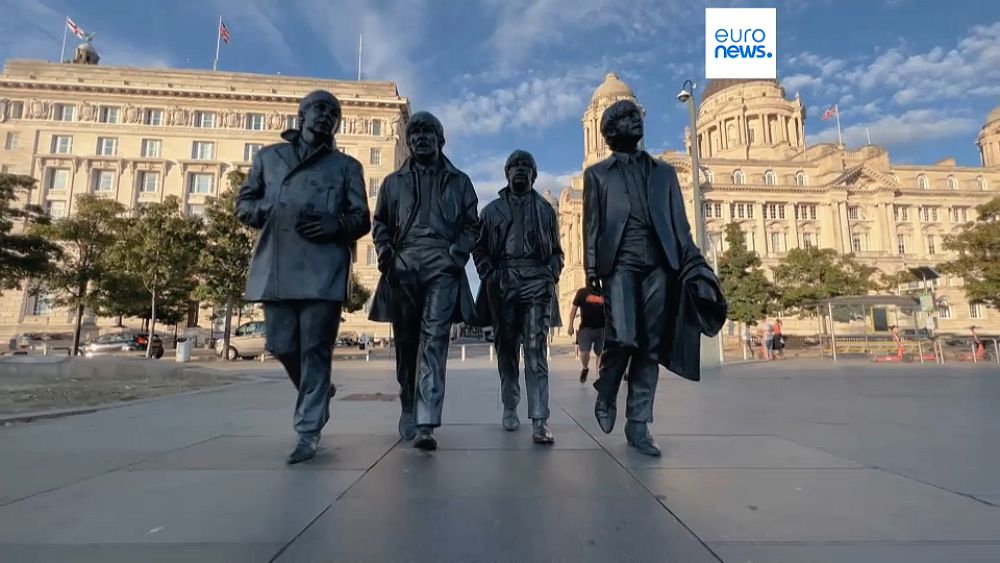 Liverpool, the home of the Beatles. is gearing up for an influx of tourists ahead of the Eurovision Song Contest that is set to begin next week. 
It's anticipated that Eurovision with inject £25 million [€28 million] into the city's economy. According to Will Cillan, the city is "bouncing" in anticipation of the international competition. 
"I'd say the city was bouncing, to be honest with you, they're really looking forward to it," he told Euronews. 
"Everywhere you go, there are signs for Eurovision everyone is pepped up for it. It'll be good."
Roberto Morecroft, another Liverpool resident, said the contest would bring money into the city and more. 
"Even the taxis and you know it's going to be brilliant for the city," he said. 
The UK is hosting the European song competition after last year's winner Ukraine was unable to do so because of the war that rages within its borders. 
The soundtrack to this year's event is written by Ukrainian composer Michael Nekrasov. 
Watch Euronews' report by Luke Hanrahan to learn more about the Eurovision takeover of Liverpool.
Advertisement
The new Emirates Premium Economy has arrived on the latest Emirates A380
Get the best value from your summer holiday with exclusive offers and discounts across Dubai and the UAE with Emirates Pass