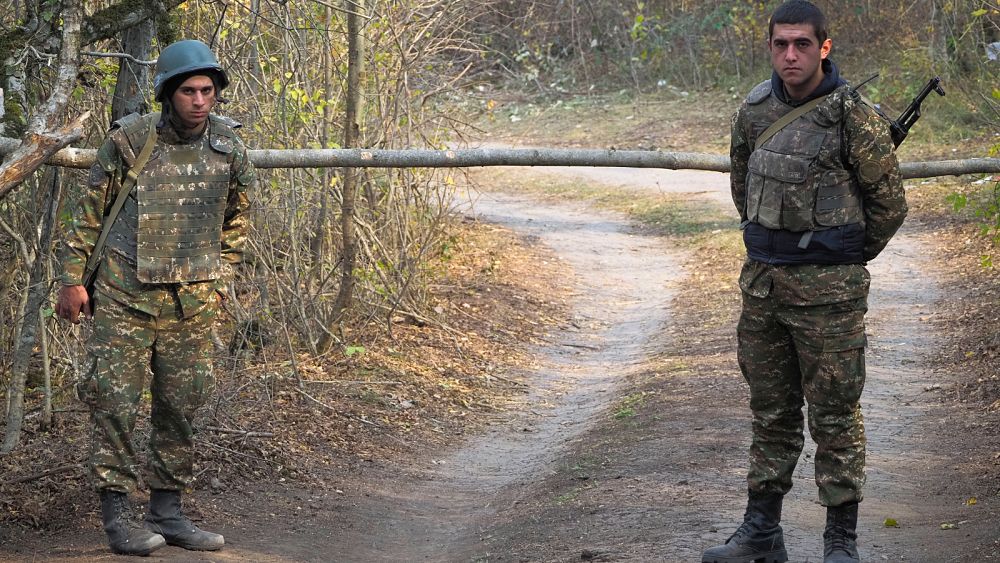 As the United States hosts talks between Armenia and Azerbaijan over the disputed Nagorno-Karabakh region, the Russian government is insisting there is "no alternative" to its own mediation effort.
"At this stage, there is no other legal basis that would contribute to the settlement," Kremlin spokesman Dmitry Peskov told reporters, referring to the ceasefire signed in 2020 with Russian involvement. "There is no alternative to these tripartite documents."
Washington is currently trying to revive peace negotiations after a series of failed attempts by the EU and Russia to ease relations between the parties involved.
The talks, led by US Secretary of State Antony Blinken, are expected to last until Thursday, and will be attended by the two countries' heads of diplomacy, Armenian Ararat Mirzoyan and Azerbaijani Djeyhoun Baeramov.
While Peskov claimed that any help which might contribute to peace would be welcomed, he also said he was wary of "attempts to blur the lines for a peaceful settlement" in the separatist Armenian-majority region.
Azerbaijan rebukes France in dispute with Armenia over Nagorno-Karabakh
Russia's isolation on the international scene since the invasion in Ukraine has limited the Kremlin's room for manoeuvre in a conflict where it has tried to retain its status as the dominant diplomatic broker.
It was Russian mediation that saw Baku and Yerevan sign their current ceasefire after a short war in autumn 2020 that saw Azerbaijan retake territory in Nagorno-Karabakh. Since then, Russian peacekeepers have been stationed in the region, but Armenia has complained for several months about their ineffectiveness.
Tensions between Armenia and Azerbaijan were already high this April when Baku announced it had set up a road checkpoint at the entrance to the Lachin corridor, the only route that links Nagorno-Karabakh to Armenia.
Baku justified its decision on security grounds, but Yerevan denounced it as a violation of the 2020 ceasefire, claiming that Azerbaijan would be using the land link to bring military supplies into the territory.
Advertisement
The new Emirates Premium Economy has arrived on the latest Emirates A380
Get the best value from your summer holiday with exclusive offers and discounts across Dubai and the UAE with Emirates Pass