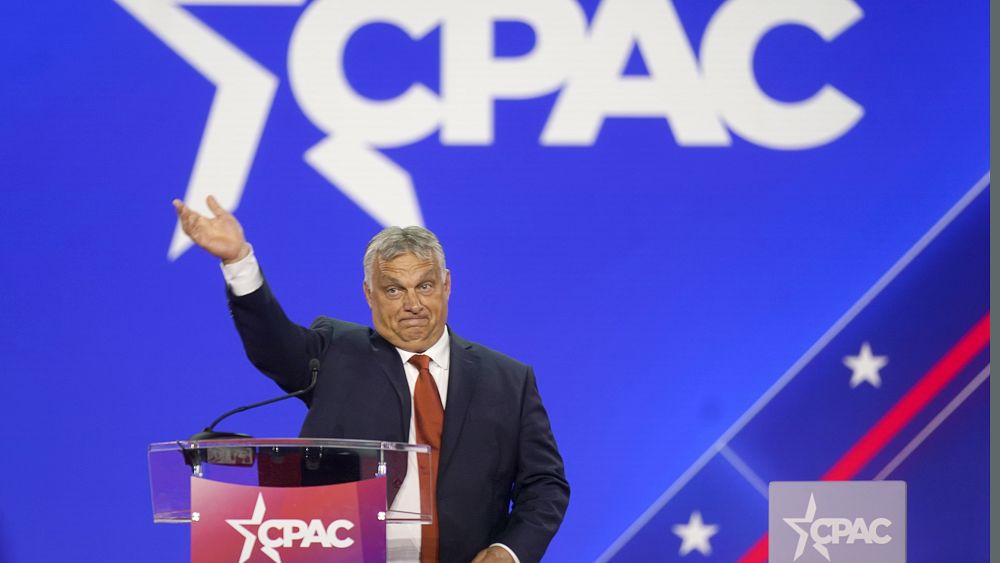 For the second year running, Hungary will host the European version of the most prominent right-wing political event in the US, known as the Conservative Political Action Conference, or CPAC.
Viktor Orbán, Hungary's right-wing prime minister, will host the two-day event that begins on Thursday. Invitees include a who's who of European far-right firebrands, including Herbert Kickl from the Austrian Freedom Party and Andrej Babi from the Czech Republic.
US right-wing celebrities, such as recently-ousted Fox News host Tucker Carlson, will appear via video messages.
"The CPAC event highlights that Hungary has a significant soft power influence in ultra-conservative circles in the Western world and perhaps beyond it, too," explains Péter Krekó, the director of Political Capital institute and a senior fellow at the Center for European Policy Analysis.
"Orbán has clearly become a symbol of the conservative Zeitgeist," he tells Euronews.
The official agenda lists panels such as "No Woke Zone" and "Make Kids Not War", suggesting that anti-liberal and traditionalist talking points often parroted by right-wing and far-right groups will be discussed.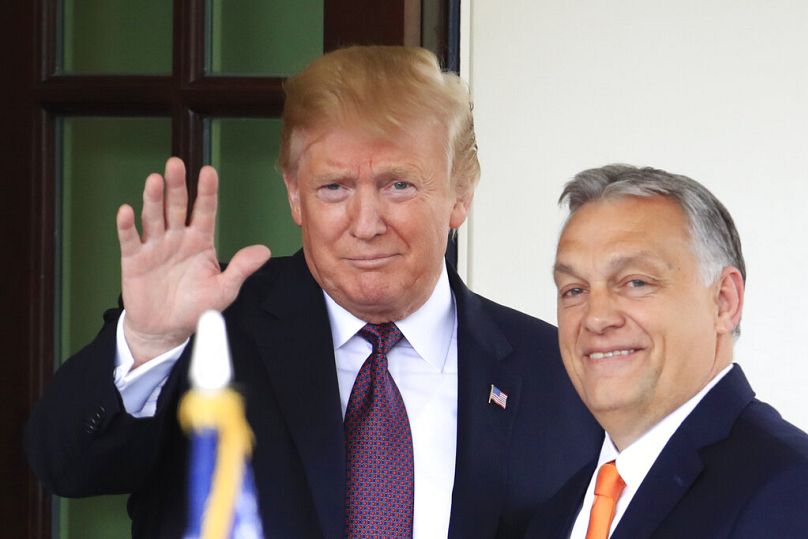 A slew of ousted leaders
Although Orbán has portrayed this event as a sign of Hungary's increasing influence on the global stage, most of the speakers at the conference have recently been voted out of power or, in the case of Carlson, had their platforms taken away.
"If we look at the participant list of the conference, most of the people who happily refer to Hungarian policies as an example for their countries are being marched out of mainstream politics," said Krekó.
"This is also true for Hungary itself, as it is facing increased marginalisation and isolation within the alliance systems that it is a part of, such as the EU and NATO."
Although Hungary is definitely inspiring conservatives around the world, Krekó says that "its real diplomatic influence lags behind".
Platform for anti-Western thinking
The hard stance Orbán has taken on immigration and LGBTQ issues, as well as his rejection of liberal pluralism, has garnered the admiration of some segments of the American right.
Last year, Orbán called Hungary "the bastion of conservative Christian values in Europe," and urged US conservatives to defeat "the dominance of progressive liberals in public life" like he had done in Hungary.
"It is clear that some of the invitees are big names on the American ultraconservative right, which at this point is basically the mainstream of the US Republican party," remarks Krekó.
The event reflects an intensification of ties between the American right wing and Orbán's autocratic government. Some US commentators have warned of antidemocratic tactics being adopted by American conservatives due to their burgeoning alliance with Orbán.
With his fourth consecutive term in office, Orbán has prompted a backlash in the European Union for taking control of Hungary's media and democratic institutions.
"The key takeaway is that Orbán is fostering and encouraging those, such as Georgian Prime Minister Irakli Garibashvili, who have recently turned away from supporting the current US government, as well as those who criticize the EU and are growing closer to Russia," Kreko continues.
The EU has attempted to curtail Orbán's illiberal tendencies by withholding billions in funding from his government and conditioning its release on the implementation of anti-corruption and rule-of-law reforms. 
The bloc hopes this will bring Hungary back into the fold of more moderate European democracies.
Advertisement
The new Emirates Premium Economy has arrived on the latest Emirates A380
Get the best value from your summer holiday with exclusive offers and discounts across Dubai and the UAE with Emirates Pass