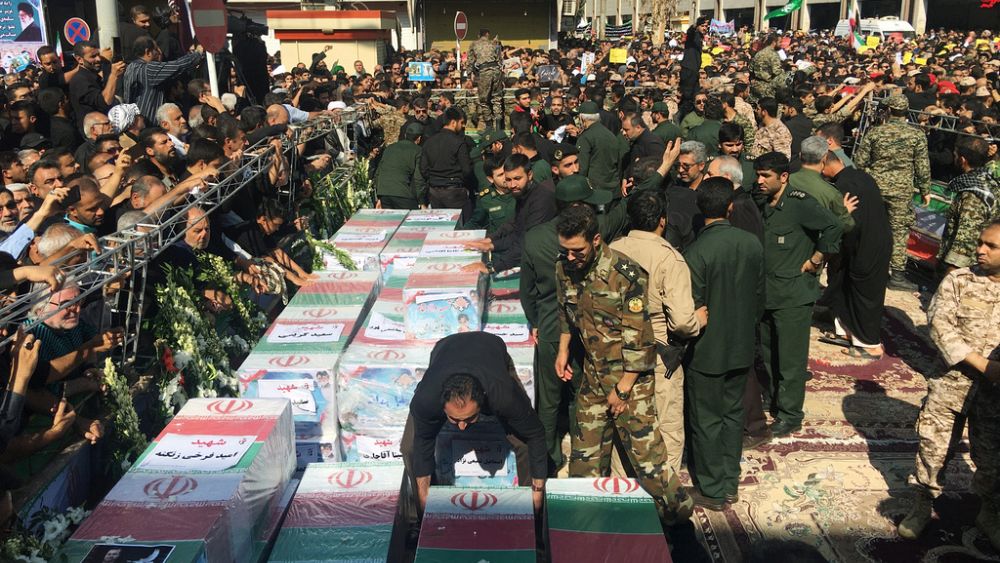 Iran has executed a Swedish-Iranian dissident convicted of leading an Arab separatist group that was accused of attacks, including one on a military parade in 2018 in which 25 people died, state television reported on Saturday.
"The death sentence of Habib Chaab (…), head of the terrorist group Harakat al-Nidal, was carried out today morning," the judiciary's agency Mizan Online said. Executions in Iran are usually carried out by hanging at dawn.
Habib Farajollah Chaab was brought to trial in 2022 on charges of leading the Arab Struggle Movement for the Liberation of Ahwaz. It seeks a separate state in Iran's south-western Khuzestan region.
The population of the oil-rich province includes a large Arab minority, who complain that they are being ignored by the authorities.
In 2020, Iran said its security forces had detained Chaab in neighbouring Turkey and taken him to Tehran, without giving details about his capture.
In a video broadcast a month later on state television, he confessed to, among other things, the deadly 2018 attack on the military parade in Ahvaz, and of working for Saudi intelligence services.
The dissemination of such alleged confessions is common in Iran and condemned by human rights activists, who accuse the authorities of using torture to obtain them.
Chaab was sentenced to death on 12 March this year for being "corrupt on earth", a capital offence under Iran's strict interpretation of Islamic law.
Iran is the country that executes the most people after China, according to human rights organisations, which estimated the number of hangings in 2022 at 582.