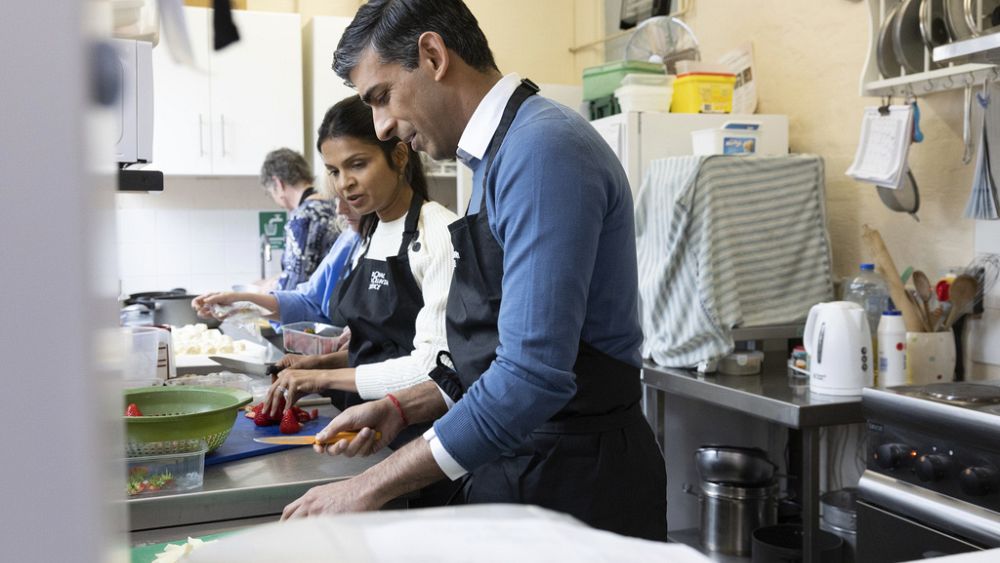 UK Prime Minister Rishi Sunak on Monday took part in the Big Help Out, a volunteering event to mark the final day of coronation celebrations for King Charles III.
The aim of The Big Help Out is to use volunteering to "bring communities together and create a lasting volunteering legacy from the coronation weekend," the palace said in a statement.
Sunak helped chop fruit and vegetables and prepare food for elderly people at Mill Hill lunch club in Rickmansworth, Hertfordshire.
"It was a proud expression of our history, our culture, our tradition, but also a reflection of the modern character of our country," Sunak told British broadcaster Sky News about the coronation weekend.
When asked about the arrests of protesters on the day of the coronation, Sunak said police in the UK are "operationally independent of government, they'll make these decisions based on what they think is best".
He thanked the "police and everyone who played a part in ensuring that this weekend has gone so well, so successfully and so safely".
London's police force on Saturday said officers made a total of 52 arrests on coronation day, with people being detained for alleged offences including disrupting public order and conspiracy to cause a public nuisance.
The Metropolitan Police has come under criticism for the arrests and for being too draconian with peaceful protesters.