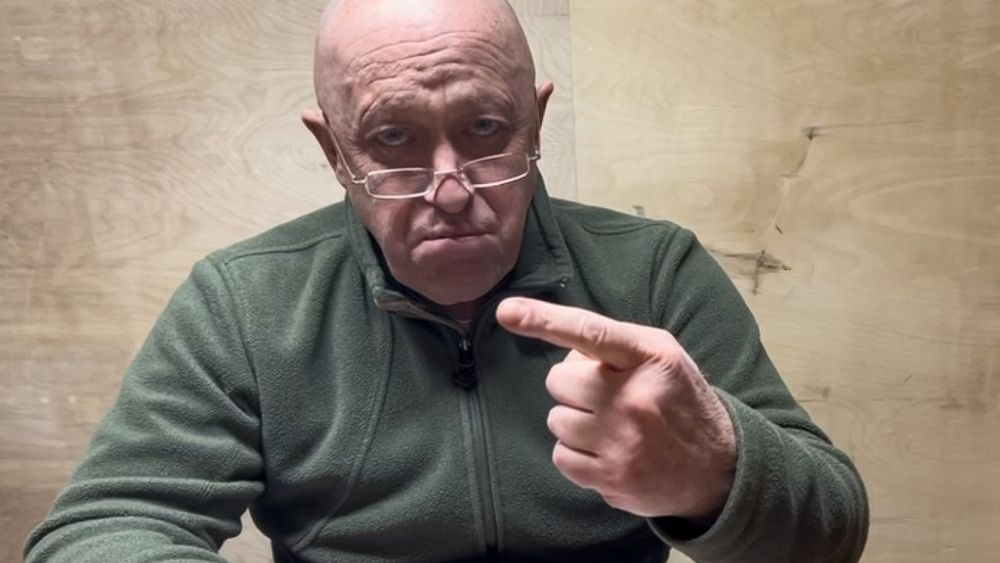 Yevgeny Prigozhin's announcement comes after his claim that his fighters have taken complete control of the city after fighting the longest and bloodiest battle of the war in Ukraine.
He leaves it in the hands of the Russian army, who he has frequently criticised along with the military leadership in Moscow. 
"If the military has difficulties, of course, we will leave here those who played an important role in Bakhmut's capture," Prigozhin said in a video message released on social media.
The Wagner chief has also praised Ukraine's military for its commitment and abilities.
Earlier this week, he conceded that around 10,000 prisoners he had recruited to fight in Ukraine had been killed on the battlefield around Bakhmut, making up half of his fighters who died there.  
Anti-Putin groups promise more attacks
His announcement also comes days after Moscow's military said it had deployed jets and artillery on Russian soil against a "sabotage" group that crossed from Ukraine.
The incursion into Russian territory by a group claiming to be an anti-Putin Russian militia has overshadowed the alleged seizure of Bakhmut, and the group says there will be more incidents. 
 "If yesterday it was a couple of dozen kilometres, tomorrow it will be hundreds of square kilometres of territory," said 'Caesar', the deputy commander of the Russian Freedom Legion. "It will not be a village, it will be a regional centre, and there will be people in Russia who will help us and who have been waiting for us for a long time."
Moscow has promised harsh retribution should such actions go ahead. 
Attacks on Ukraine go on
Russia continues to strike different targets in night raids. Kyiv suffered a new mass drone attack last night.
Ukrainian authorities claim to have shot down 36 drones in three hours.
On the diplomatic front, Russia's foreign ministry announced a visit to Moscow by China's special envoy for Ukraine, Li Hui, who has been touring European capitals.
His visit to the Russian capital, where he is expected to meet Foreign Minister Sergei Lavrov on Friday, comes after Li met Zelensky in Kyiv.
And while China says it is a neutral party in the Ukraine conflict, it has been criticised for refusing to condemn Moscow for its offensive.
Advertisement
The new Emirates Premium Economy has arrived on the latest Emirates A380
Get the best value from your summer holiday with exclusive offers and discounts across Dubai and the UAE with Emirates Pass