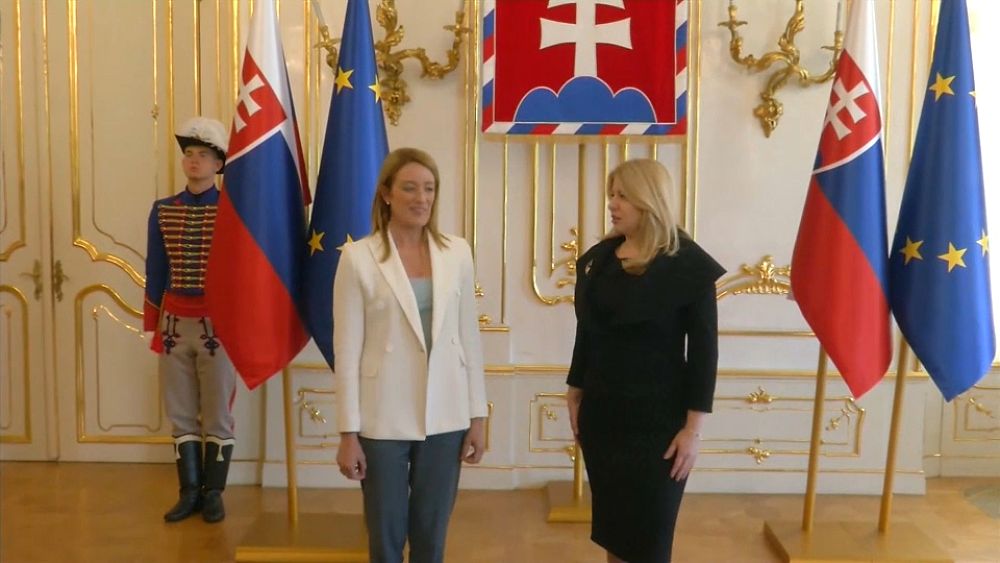 European Parliament President Roberta Metsola said Europe must maintain its protective measures for Ukraine, speaking on the first day of the GLOBSEC's 2023 Bratislava Forum.
Metsola's comments came as the Ukrainian capital Kyiv was bombarded for another day by Russian missiles.
The 18th edition focuses on security like never before, fueled by Russia's war in Ukraine.
At the forum, president Metsola had strong words for the participants.
"Last year we were talking about five days for Putin to take over Kyiv. We're now over 400 days after that. Kyiv is bombed more than it has been in these past two days. The bombs are increasing."
"We have a responsibility to make sure that those populists who want us to talk about something else don't manage. And that's up to us to do it".
The event is also expected to highlight the Central Eastern European region's influence on global stability.
But the conference will also shed light on the knock-on effects Russia's invasion of Ukraine is having on our world.
Soaring inflation, the rising cost of living, unprecedented energy disruptions, and economic and food crises are just some of the developing factors.
Advertisement
The new Emirates Premium Economy has arrived on the latest Emirates A380
Get the best value from your summer holiday with exclusive offers and discounts across Dubai and the UAE with Emirates Pass