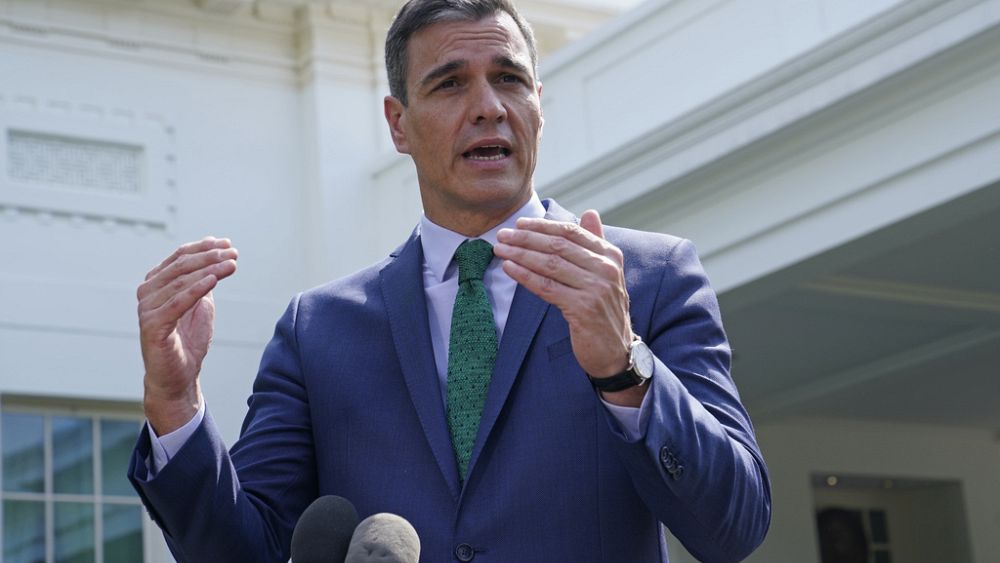 Spain's Socialist Prime Minister Pedro Sanchez has called a snap general election for July. 
The move follows the success of the conservatives in Sunday's key local and regional elections, which represented a clear change in the political map of Spain. 
Conservatives won in seven out of the 12 regions holding elections and succeeded in several regions previously dominated by the Socialists.
The numbers portrayed the Socialist's electoral vulnerability, with some pundits claiming PM Sanchez fears a longer period in government will wear down the party down further.
In a televised address on Monday, the socialist leader announced he had informed King Felipe VI, Spain's head of state, of his "decision to (…) dissolve Parliament and call general elections". 
The next vote will be held on Sunday 23 July, according to him. 
"I took the decision when looking at the results of the elections of yesterday," Sanchez said.
"Although yesterday's elections had a local and regional scope, the meaning of the vote conveys a message that goes beyond that. That is why, as both prime minister and Socialist Party secretary-general, I personally assume the results," he added.
Sanchez had suggested he would complete his four-year term, which would have meant general elections in December.
Voters will now have to decide if they want to consolidate the result of the regional and local elections, which leaves power in the hands of the conservative Popular Party – who could need the far-right party Vox to rule – or mobilise to stop this.
Advertisement
The new Emirates Premium Economy has arrived on the latest Emirates A380
Get the best value from your summer holiday with exclusive offers and discounts across Dubai and the UAE with Emirates Pass