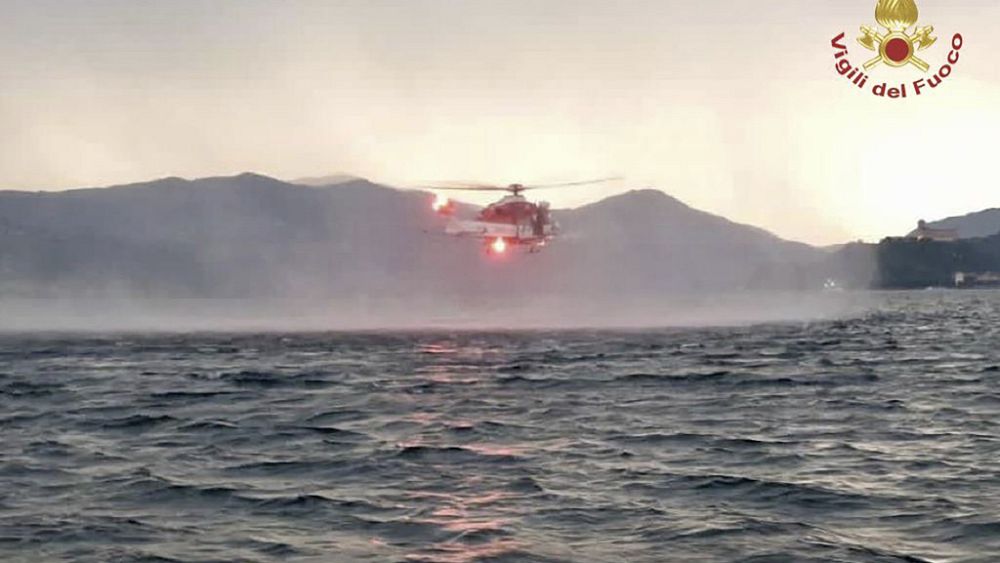 At least three people have died after a boat, carrying more than 20 passengers, including tourists, capsized in a sudden and violent storm.
Italian firefighters said Monday that they have recovered three bodies from a northern Italian lake and one person is still missing.
Divers backed by a helicopter continued to search Lake Maggiore, in the northern Lombardy region, for the person left missing after a whirlwind overturned the boat late Sunday.
Firefighters said 19 people were saved. Many reportedly managed to swim to shore, or were picked up by other boats.
Firefighter video released Sunday showed pieces of wood floating in the lake as a helicopter flew overhead.
Five people were hospitalised after being rescued, according to Italian press.
In a social media post, Attilio Fontana, president of the Lombardy region, said this "cery serious incident" was due to bad weather.
The whirlwind was part of a storm system that hit Lombardy Sunday evening, forcing delays at Milan's Malpensa airport.
Advertisement
The new Emirates Premium Economy has arrived on the latest Emirates A380
Get the best value from your summer holiday with exclusive offers and discounts across Dubai and the UAE with Emirates Pass