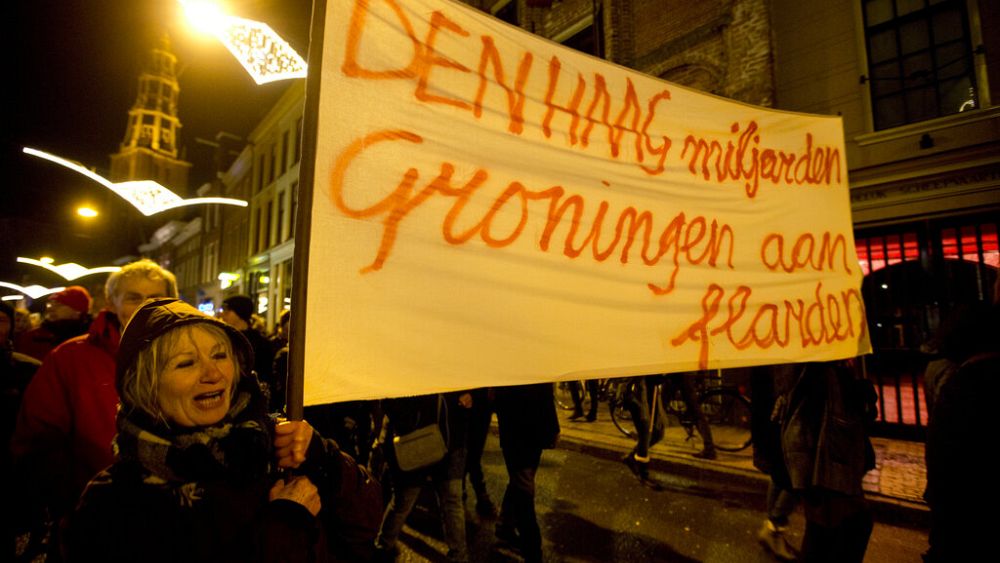 Gas production in the Dutch province of Groningen will come to an end on October 1st of this year, the government announced on Friday, despite the global energy crisis sparked by Russia's war in Ukraine.
The gas wells will remain open for a further year, however, in case of a particularly cold winter.
After that, 60 years of gas extraction in one of the world's largest natural gas fields will cease altogether, Prime Minister Mark Rutte confirmed. 
More than five years ago, Dutch authorities said they wanted to cease gas extraction in the area for safety reasons, after tremors caused by the depletion of gas fields damaged homes and farms in the area. 
Faced with mounting anger from residents whose homes were repeatedly rattled by the shallow tremors, the government had already wound down extraction from the field which held 2,800 billion cubic meters of gas. Only enough is now being pumped to keep gas installations in the region operational.
Thousands of households are still waiting for their homes to be strengthened after years of shaking that damaged buildings. Thousands more are awaiting compensation.
Groninger Bodem Beweging, an organization that represents residents in the region, called the announcement "a step in the right direction," but added its members would not be celebrating yet and will continue to push for a definitive end this year with no possibility of more extraction.
Gas was extracted in Groningen for decades by a consortium including energy giants Shell and ExxonMobil before the government decided in 2018 to gradually stop pumping the energy source that warms most Dutch homes.
A damning parliamentary report issued in February into the government's handling of the extraction calculated that the Dutch state earned 363 billion euros from Groningen gas. The report said the government put profits before people, prompting an apology from Rutte.
"The interests of the people of Groningen have been structurally ignored in natural gas extraction in Groningen, with disastrous consequences," a parliamentary commission said in a statement in February.
"We can't take away the suffering of the past," Rutte said Friday, but he said authorities are working hard on repairs and strengthening. The government has pledged to spend at least 22 billion euros on repairs to homes and infrastructure and to "invest in the long-term economic perspective" of the region.
Johan Atema, director of NAM, the company set up in 1947 to extract gas from Dutch fields, called the closure announcement an important decision.
"Many Groningen residents are still experiencing a huge impact from the earthquakes and we therefore fully support the final closure of the gas field," he said in a statement.
"Looking back, this gas field has simultaneously provided the Netherlands and surrounding countries with reliable energy for decades, and with its yields, it has made a major contribution to prosperity in our country," he added.
Advertisement
The new Emirates Premium Economy has arrived on the latest Emirates A380
Get the best value from your summer holiday with exclusive offers and discounts across Dubai and the UAE with Emirates Pass