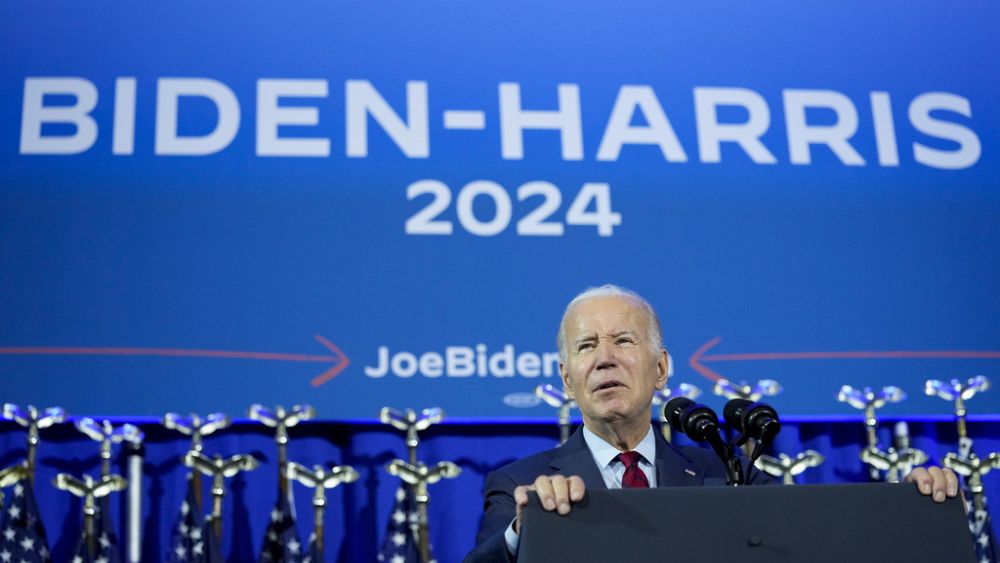 Joe Biden's goal is to strengthen access to contraception, a growing concern for Democrats after some conservatives showed a willingness to regulate birth control.
On the road to the 2024 presidential elections, Biden is betting on reproductive rights as a galvanizing issue for voters.
Biden and Vice President Kamala Harris on Friday were endorsed by Planned Parenthood Action Fund, NARAL Pro-Choice America and Emily's List.
The groups are throwing their early support behind the reelection effort in part to highlight the importance of the issue for Democrats heading into the election year.
"President Biden and I are honoured to accept the endorsement of these three organisations for four more years," Harris told a rally in Washington.
Biden and fellow Democrats have already seen the power of the issue – a majority of Americans want legalised abortion nationwide.
In the leadup to the 2022 midterm elections, many political pundits dismissed the issue, but it was among the top concerns for voters, who consistently rejected efforts to restrict abortion in the states when given the chance.
Since the Supreme Court overturned the landmark 1973 decision in Roe v. Wade, which legalised abortion, 22 states have passed either a ban or highly restrictive policies on abortion.
Other states, though, have expanded access to abortion care.
The Biden administration has brought together leaders from all 50 states to talk strategy on how to expand access and work together to help people in more restrictive states.
Biden has said he'll work to protect reproductive health care, including enshrining abortion rights in federal law.
"But the only sure way to protect a woman's health and rights is for Congress to pass a law," he said.
 "I believe Congress should restore the protections of Roe v Wade once and for all. "
Advertisement
The new Emirates Premium Economy has arrived on the latest Emirates A380
Get the best value from your summer holiday with exclusive offers and discounts across Dubai and the UAE with Emirates Pass