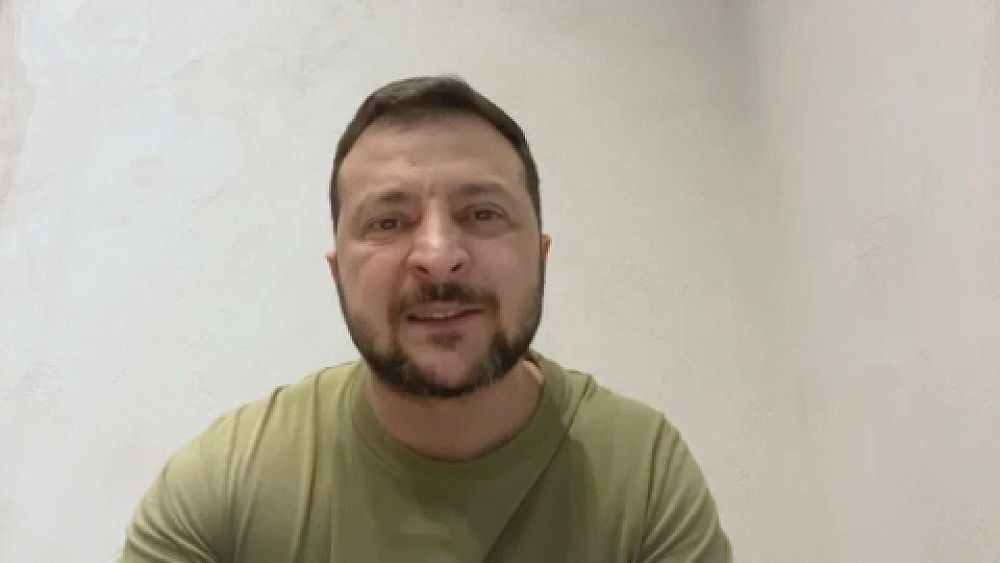 Ukraine's President Volodymyr Zelenskyy says he needs more weapons if he is to protect Europe from Russian forces. "Now is the time to provide all the weapons necessary for defence," he stressed in an address to the nation on Saturday.
His comments came on the day the boss of the Russian military company Wagner, Yevgeny Prigozhin, led a brief revolt against President Vladimir Putin.
"Today the world saw that the bosses of Russia do not control anything," he said.  "Nothing at all. Complete chaos. Complete absence of any predictability. And it is happening on Russian territory, which is fully loaded with weapons." 
Zelenskyy outlined the need for F-16 fighter jets and Army Tactical Missile Systems (ATACMS) to secure Europe's common defence 
"This is what is needed," he said. "Now is the time to provide all the weapons necessary for defence."
Progress in a counteroffensive by Ukrainian troops against Russian forces has been slow over the past two weeks. Although Kyiv has liberated eight villages.
In an interview with the British newspaper, The Guardian, the commander of Kiev's ground forces, Oleksandr Syrskyi, admitted "the situation is difficult". He said the road may be long as they search for weak spots in enemy defences which have been very difficult to "penetrate".
But he claimed Kyiv's main force has not yet engaged in the counteroffensive.
World needs to condemn Russia
Zelenskyy added it was time "for everyone in the world to frankly say that all of Russia's criminal actions against Ukraine were and are unprovoked".
He also said he wanted the issue of Ukraine's NATO membership to be addressed during the upcoming NATO summit in the Lithuanian capital, Vilnius, next month.
Advertisement
The new Emirates Premium Economy has arrived on the latest Emirates A380
Get the best value from your summer holiday with exclusive offers and discounts across Dubai and the UAE with Emirates Pass