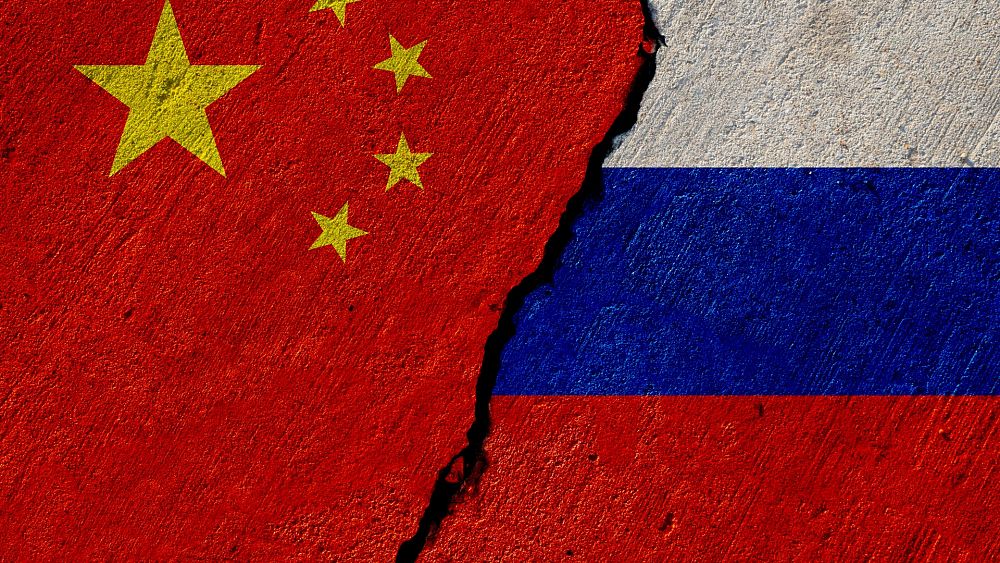 A US intelligence report has alleged China is likely supplying Russia's army in Ukraine. 
It claimed Beijing was an "increasingly important buttress for Russia in its war effort, probably supplying Moscow with key technology and dual-use equipment used in Ukraine." 
Navigation equipment, jamming technology and fighter jet parts were some of the items being supplied by China, despite international controls. 
The report, published on Thursday, risks escalating tensions with the US, which has previously warned Beijing against aiding Russia's deadly assault on Ukraine. 
China's stance on the Ukraine war is complicated, with the country pushed and pulled in competing directions. 
Beijing has not condemned the Russian invasion and echoes many of Moscow's anti-western claims, yet it has also stressed the territorial integrity of Ukraine and put forward a peace plan. 
China has denied it is sending military aid to Russia. 
Thursday's report also alleged China has helped Russia circumvent Western sanctions, becoming "an even more critical economic partner" for Moscow since the start of the war in February. 
Beijing has brought more Russian energy, including oil and gas supplies rerouted from Europe, it claimed, noting that Russia exported twice as much liquified petroleum gas to China in 20022 compared to 2021. 
Revenue from oil and gas is a vital source of funding for Russia's war in Ukraine. 
Some energy sales to Europe have dried up due to the sanctions, though Global Witness claimed on Thursday that French energy giant Total is still purchasing massive amounts of Russian liquified natural gas. 
Though China has reportedly long supplied the Russian armed forces with non-lethal aid, such as ammo and uniforms, the US report found that it has provided Moscow with €10 in drones and drone parts. 
Speaking to Euronews in June, Dr Jade McGlynn, Research Fellow in War Studies at King's College London, said Moscow has used drones and missiles to "terror bomb" Ukrainian civilians in a deliberate strategy to wear down their resolve. 
In April, Russian President Vladimir Putin and China's Defence Minister Li Shangu met in Moscow to discuss military cooperation, which they described as a "boundless" partnership. 
During that meeting, Putin announced Russia and China's militaries were regularly sharing information, cooperating on military and technical matters, and holding joint exercises in Europe and the Far East.
Advertisement
The new Emirates Premium Economy has arrived on the latest Emirates A380
Get the best value from your summer holiday with exclusive offers and discounts across Dubai and the UAE with Emirates Pass