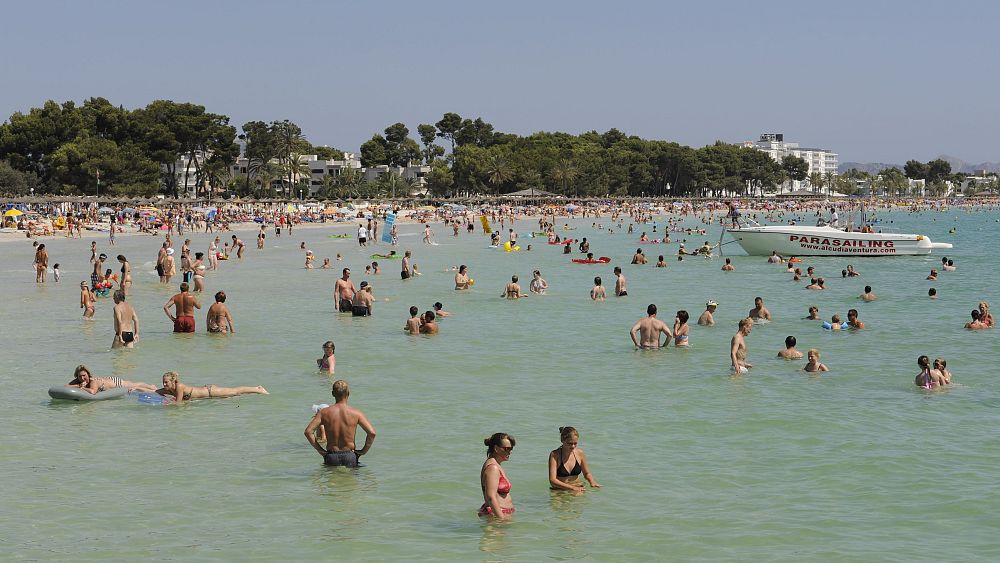 The tourism industry, which makes a significant contribution to Europe's gross domestic product, could be exposed to considerable burdens due to climate change.
This assumption is more than a mere fear, as it is supported by a study of the EU Commission with facts and figures.
This could hit the continent hard in perspective, especially since the recent heat waves with temperatures around and even above 40 degrees Celsius in the Mediterranean region have caused great uncertainty regarding booking figures.
Spain, Italy and Greece are among the EU countries whose economies are particularly strongly oriented towards the tourism sector.
The EU Commission study was carried out by David Garcia León, Analyst for Climate Impacts and Adaptation Policy at the European Commission. He found a clear north-south pattern of change in tourism demand for Europe, with northern regions benefiting from climate change and southern regions facing a significant decline in tourism demand.
"No decline, but change"
Jean-Pierre Mas, president of the French travel agency association "Entreprises de Voyage", disagrees: "There will be no dramatic decline. Instead, there will be a gradual change. How will this change take place? It will take place in two movements or in two phases, if I may put it that way. On the one hand, the French, who have suffered a lot from the heat this summer, will try to find slightly less hot destinations, i.e. less towards the south and slightly more towards the north, be it northern France, but also in northern Europe, i.e. destinations where it is not so hot in July and August.
Mauritius, for example, is now the ninth most important summer destination for the French, even though Mauritius has winter in July and August. So there are behavioural changes that are slowly taking place. But this does not mean that tourism will collapse in countries like Greece, Spain and Italy. The season will not be limited to July and August. It will extend through the spring and autumn. What does that mean? People will travel to Andalusia in spring, to the Greek islands in spring or autumn and a little less in summer."
Europe is still the most visited region in the world, according to calculations by the World Tourism Organisation (UNWTO). In 2020, the continent generated 41 per cent of all world tourism receipts and registered 51 per cent of all international arrivals – the equivalent of 582 million tourists.
When Lauterbach tweets from his holiday in Italy…
A tweet posted by German Health Minister Karl Lauterbach while on holiday in Tuscany, caused irritation in Italy.
"The heat wave is spectacular here," Lauterbach wrote. 
"If it continues like this, these holiday destinations will have no future in the long term. Climate change is destroying southern Europe. An era is coming to an end."
In his tweet, Lauterbach referred to a European weather map produced by the Helmholtz Climate Initiative.
Italy allays German concerns
The reaction of Italy's Tourism Minister Daniela Santanchè followed promptly: "I would like to thank the German Health Minister for choosing Italy as a destination, which has always been the favourite holiday destination of his compatriots. We are sure that Germans will continue to appreciate holidays in Italy," he said, adding that Italy is aware of climate change, which affects not only southern Europe but the entire planet.
Italy's tourism association: "Hard to find another place".
Even more confident and optimistic was the President of the Italian Travel and Tourism Federation Fiavet, Giuseppe Ciminnisi: "Certainly tourism has changed in the name of greater sustainability, but as organised tourism businesses, we assure Minister Karl Lauterbach that if he wants to travel further south, for example to Sicily, Puglia, Calabria, he will find it hard to find a place even in this hot climate."
Italy's motto: Don't be alarmed
"The climatic changes will not stop people from going to the sea, the mountains or the lake, experiencing cities that are world heritage sites, discovering new places and trying food that is not available elsewhere," Ciminnisi told Euronews. "Since Ulysses, travel in the Mediterranean has been an indispensable factor for human enrichment."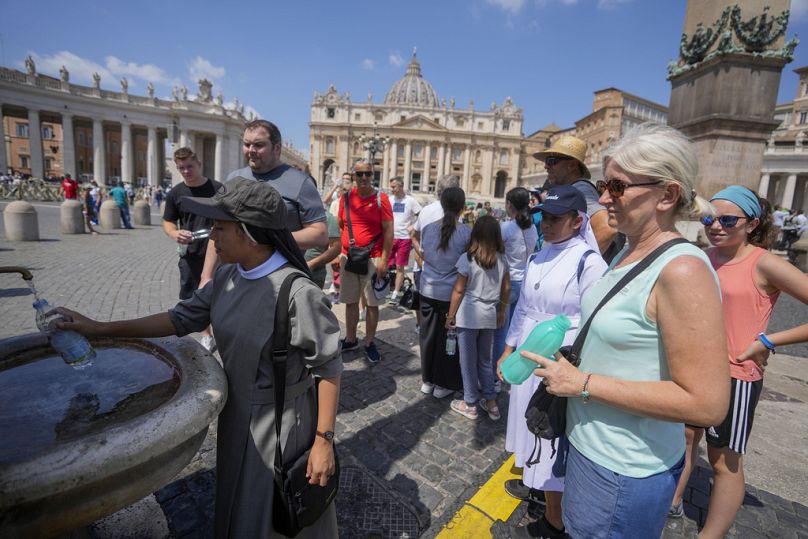 No abrupt shift from south to north
Nevertheless, holidaymakers in Europe are gradually starting to shift their focus, very slowly but noticeably, said the president of the French Travel Agents Association, Jean-Pierre Mas. 
"This summer, the chosen destinations (of the French) are first Greece, second Spain and third Tunisia, so the three hottest countries, and the Antilles," Mas told Euronews. 
"Yes, there was an increase in the number of visitors to Scandinavia, for example, and there was an increase in the number of visitors to Hauts de France, the northern part of France, or Alsace for French-speaking tourism. But one cannot say that there has been a movement back from the south to the north. 
"This movement will be gradual and not all at once, there will be no abrupt process. But tourism professionals in countries like Spain, Greece and Tunisia have to be prepared that visitor numbers will be lower in July or August and certainly higher in June and September in the future."
"Relatively good summer for Spain, Greece and Italy"
But there is another very simple reason why the southern European tourism industry is staying cheerful, namely the habits of holidaymakers, who often book their trips months in advance.
Olivier Ponti of consultancy Forward Keys told Euronews: "I think the situation is encouraging for destinations like Spain, Greece and Italy, which should have a relatively good summer despite everything. Why? Because bookings for the summer season were made in the first half of the year, so current events will mainly affect last-minute bookings, and these make up a minority of bookings. 
"So I think travel agents and tour operators in these areas should be able to do good business in the summer. In the most affected places, I'm thinking of places like Rhodes or Sicily, the situation will obviously be more difficult, because there are indeed massive waves of cancellations there, simply because it's not possible to have a pleasant summer holiday in the current circumstances."
The prospect of more pleasant summer weather is rather modest: "In general, you have to be prepared for it to get even hotter and tend to be drier," said climate expert Hans-Martin Füssel of the EU Environment Agency EEA in Copenhagen.
In addition, many of the popular cities in the south are heating up particularly quickly, so their inhabitants themselves are fleeing to the coasts or taking a siesta. In summer, weather conditions in Europe also last longer and longer, said Füssel: "A heat wave is not over after one, two or three days, but lasts much longer."
There is also heavier rainfall.
Germans' favourite holiday destinations
The Federal Statistical Office in Wiesbaden confirmed on 17 July 2023: Germans' favourite destinations for travel abroad in 2022 were Italy (14%), Austria (14%), Spain (11%), France (7%) and the Netherlands (7%).
These five countries held their own as the top foreign destinations for travellers from Germany both before, during and after the pandemic.
There were no mass cancellations in the face of heatwaves in parts of Spain and Italy, travel specialist Olivier Ponti told Euronews: "Everywhere where the temperatures are high, we don't see waves of cancellations, but we see significantly fewer new bookings. 
"And there is a shift towards destinations that allow visitors to enjoy their holidays without having to spend most of their time in air-conditioned rooms. It is important to remember that we are still in a period of recovery after the COVID crisis. Destinations like Southern Europe, Italy, Spain and Greece are benefiting very much from the resurgence in travel demand. 
"In the case of Greece, more visitors are already expected than before the pandemic. And in the case of Italy and Spain, these countries have almost returned to pre-pandemic levels. 
"The overall picture has been very positive for these destinations. And most visitors are also sticking to their bookings. I think the summer season will be good regardless of the heat waves, the forest fires and the rains. The catastrophic climatic events that we are currently experiencing will mainly affect the last-minute bookings, but not the bulk of the bookings. So I think it should be a good season."
Important economic factor: holidaymakers from overseas
According to the European Travel Commission (ETC), a non-governmental organisation that promotes Europe as a travel destination worldwide, the European travel market is on the upswing. In terms of the number of travellers arriving in Europe, this year has already reached 95 per cent of the 2019 total, ETC says. 
High consumer demand is holding up despite stubborn inflation and rising travel costs. This is also due to holidaymakers from the USA, who are benefiting from the favourable exchange rate. According to ETC data, Portugal (+79%), Turkey (+78%) and Montenegro (+43%) are experiencing particularly large increases in tourists from the USA.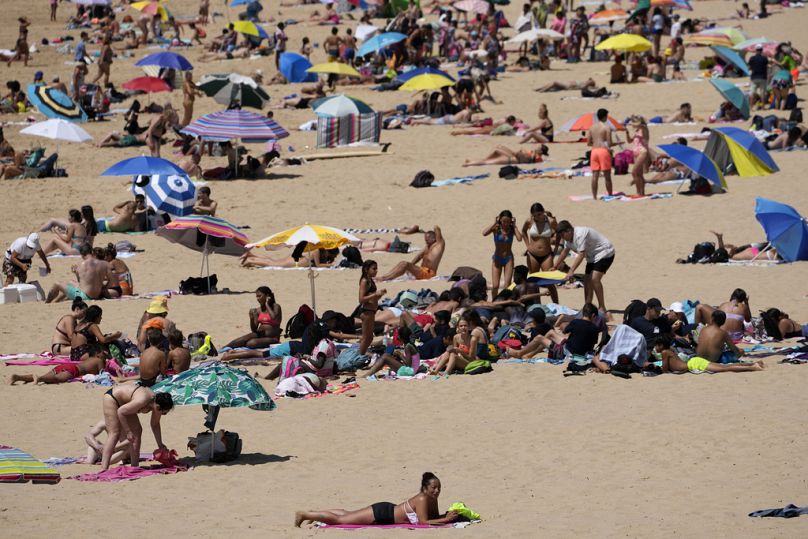 In general, the trend is towards countries that are said to offer good value for money. Evaluations by the European Travel Commission up to and including May 2023 have shown that four countries in particular benefit from this reputation: Serbia (with 27% growth in the current year), Bulgaria (+21%), Montenegro (+12%) and Turkey (+9%).
Advertisement
The new Emirates Premium Economy has arrived on the latest Emirates A380
Get the best value from your summer holiday with exclusive offers and discounts across Dubai and the UAE with Emirates Pass