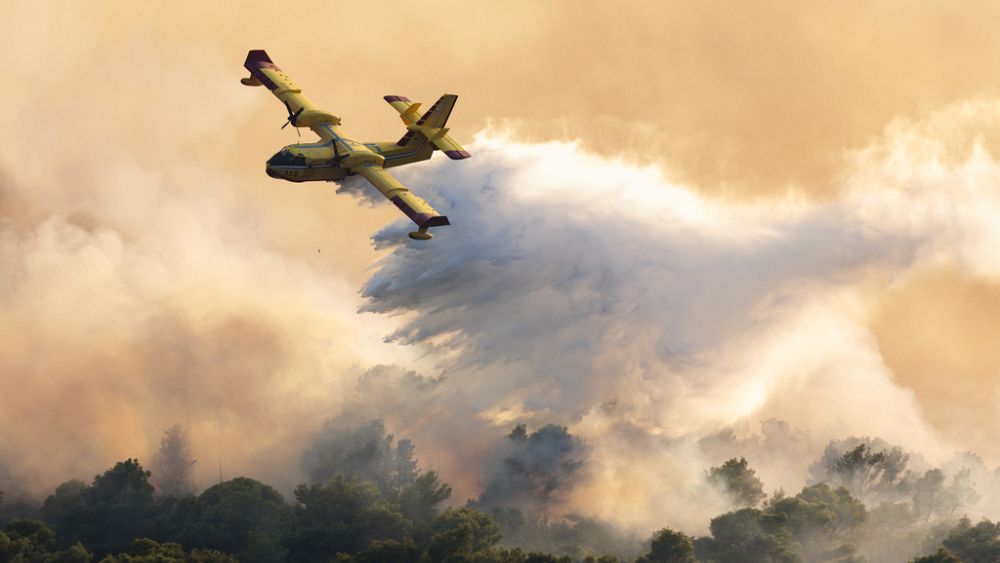 Wildfires across the European Union have laid waste to approximately 260,000 hectares of land so far this year, damaging infrastructure, prompting evacuations, and displacing thousands of people.
Extreme heat and low rainfall in the Mediterranean Basin have made countries like Italy, Spain, Croatia, Tunisia, and Algeria, where there is lots of dry vegetation, particularly vulnerable. 
Firefighters in Greece recently announced they were beginning to contain the spread of July's infernos but the forest fire season is far from over and scientists warn that wildfires will become more frequent as global warming worsens.
What do the experts say?
According to the European Forest Fire Information System, more than 52,000 hectares of land have been destroyed by wildfires in Greece so far this year. This figure has surpassed the yearly average of 43,500 hectares, calculated between 2006 and 2022. 
Moving west across the Ionian Sea, wildfires are showing no sign of slowing down, Italy is soon expected to exceed its own yearly average of 52,200 hectares.
While these wildfires pose a huge threat to Europe's ecosystems they are also endangering human life. 
Domingos Viegas is a Professor of Mechanical Engineering at the University of Coimbra in Portugal and also serves as the coordinator of FirEUisk – a pool of researchers and policy-makers from 38 international organisations – who are all trying to mitigate wildfire risk across Europe.  Viegas told Euronews that more and more civilians are dying from wildfires and associated smoke inhalation. 
"In Portugal, the number of victims who are civilians has increased, this number has overtaken the number of firefighters killed. So this is a problem," Viegas said.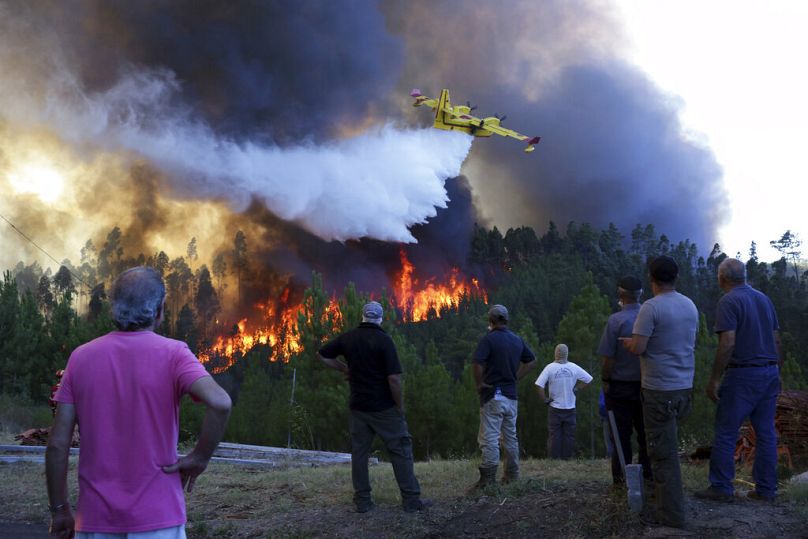 In June 2017, at least 66 people died and 250 others were injured when forest fires burned through 24,000 hectares of land in Portugal's mountainous Pedrógão Grande region. Dozens of civilians were killed while trying to escape the flames in their cars. 
Despite the lessons learned in Portugal, this year's wildfires in southern Europe have once again turned deadly; at least 40 people have died across the Mediterranean region so far.
Lindon Pronto, a senior expert at the European Forest Institute and a former firefighter explained why wildfire outbreaks are accelerating: "Fire behaviour is driven by three factors. One is the topography, one is the weather and the other is available fuel. So burnable material was traditionally vegetation but now infrastructure is serving as fuel".
So what is Europe doing to mitigate the risk of wildfires?
The European Commission announced last week it was going to purchase a fleet of 'Canadair' jets to boost Europe's firefighting capacity but these planes will not be ready until 2027.
"We can't keep just throwing money at the problem", Pronto added.
"We have to work from the ground up to raise awareness, we have to treat the landscape so it's less flammable. We have to educate people and create more value chains at a landscape level so that we're not having this fuel build-up when there are extreme fires, exacerbated by climate change."
The FirEUrisk project has completed a number of wildfire tests on so-called pilot sites to help Europe better contain wildfires.
We are looking at the spread of fire and also the emission of smoke and how it is dispersed because we know that smoke affects very much the well-being of people, their safety and health.
Domingos Viegas
FirEUrisk Coordinator
The initiative has mapped every square kilometre of Europe based on its climate, landscape and socio-economic activities to make civilians and governing bodies more aware of wildfire risks.
Fuel modelling
Surveying vegetation was a huge part of this process, explained Viegas as highly flammable trees, particularly eucalyptus and pine varieties, heavily support the spread of fires and jeopardise the effectiveness of fewer fuel breaks. Peat bogs are also a problem as peat fires generate a lot of smoke and can burn for days weeks or even months if left unattended.
37.7 per cent of the EU's
Advertisement
The new Emirates Premium Economy has arrived on the latest Emirates A380
Get the best value from your summer holiday with exclusive offers and discounts across Dubai and the UAE with Emirates Pass