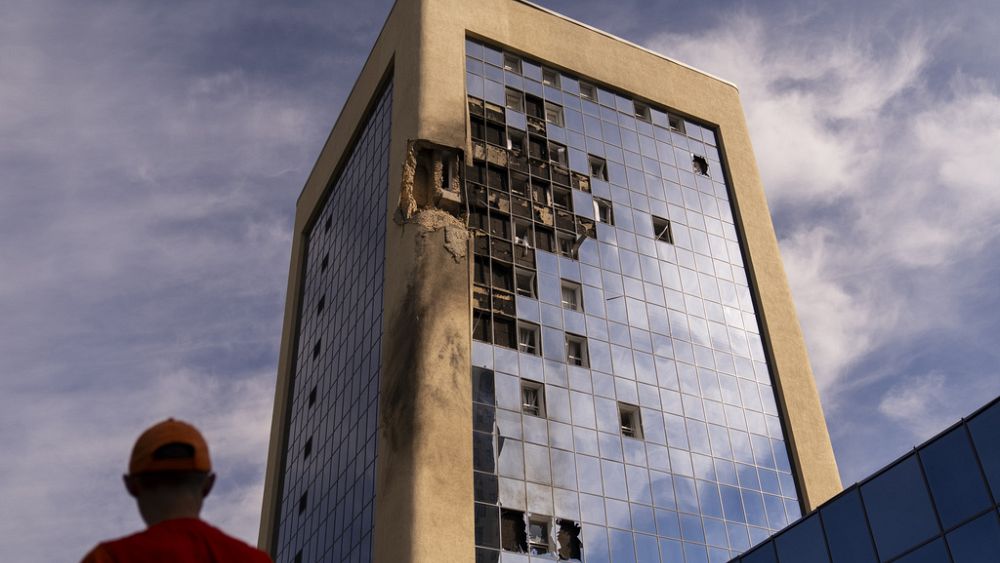 Ukraine's emergency service said four of its workers were wounded in a second round of shelling as they fought a fire at St Catherine's Cathedral. Four other people were wounded in the first shelling attack, which also hit a trolleybus, the prosecutor general's office said.
A missile strike severely damaged a beloved Orthodox cathedral in Odesa, another city in southern Ukraine, and Thursday's attack further underlined the war's risk to the country's cultural monuments. Fighting has intensified in multiple regions as Ukraine's military steps up a counteroffensive to reclaim Russian-occupied territory.
The Kherson church, dating from 1781, is one of the city's most notable buildings. It once was the burial spot for Potemkin, a favourite of Catherine the Great's who exerted Russian control through the southeast parts of modern Ukraine and engineered the 1784 annexation of Crimea from the Crimean Khanate.
Potemkin became the governor general of what was called "New Russia." His name entered popular speech because of stories, now widely doubted, that he erected fake settlements called "Potemkin villages" to impress Catherine during her long journey through Crimea and the southern territories.
In September, at a Kremlin ceremony marking Russian's illegal annexation of four occupied or partially occupied Ukraine provinces, President Vladimir Putin referenced the concept of New Russia and noted that both Catherine and Potemkin had founded cities there.
US challenges world to tell Russia to stop using Ukrainian grain as 'blackmail'
US Secretary of State Antony Blinken challenged all countries Thursday to tell Russia to stop using the Black Sea and Ukraine's grain as "blackmail" and stop treating the world's hungry and vulnerable people as leverage in its "unconscionable war."
America's top diplomat lashed out at Russia at a UN Security Council meeting for ignoring the world's appeals and pulling out of the year-old deal that allowed Ukraine to ship more than 32 tons of grain from Black Sea ports to needy countries.
"And what has Russia's response been to the world's distress and outrage? Bombing Ukrainian granaries, mining port entrances, threatening to attack any vessel in the Black Sea," he said.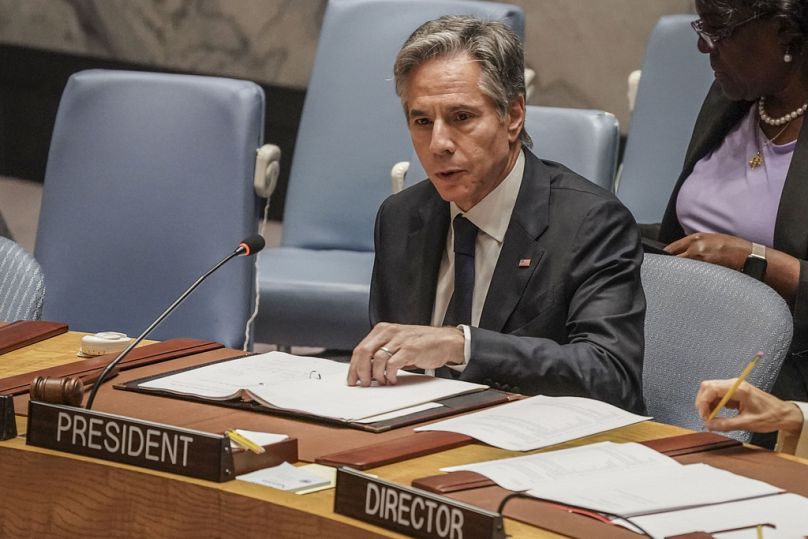 Blinken was chairing the signature event of the United States' council presidency this month on conflict as a key driver of hunger and famine.
He announced that the United States, which has provided more than $17.5 billion since January 2021 to address famine and food insecurity, will give $362 million more to tackle the drivers of hunger in Haiti and 11 African countries.
He pointed to the UN World Food Program, which said last week it needs $20 billion to deliver aid to everyone in need but was aiming for between $10 billion to $14 billion, the amount it has received in the past few years. So far this year, however, WFP said it had received only around $5 billion and therefore 38 of 86 countries where it operates have already seen cuts or are planning cuts in food assistance soon.
"The cost of that shortfall will be measured in growth stunted and in lives lost," Blinken said.
Advertisement
The new Emirates Premium Economy has arrived on the latest Emirates A380
Get the best value from your summer holiday with exclusive offers and discounts across Dubai and the UAE with Emirates Pass