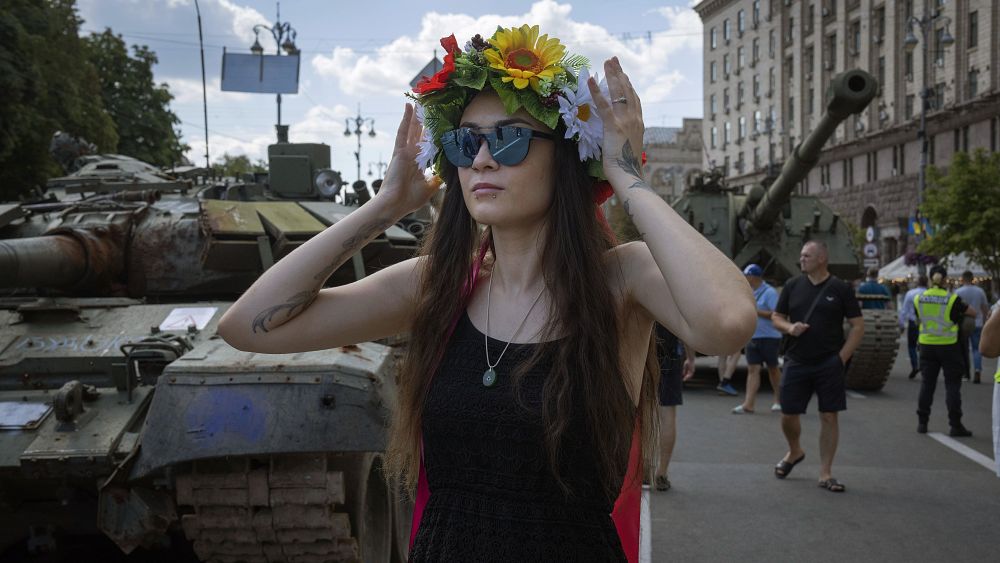 The ongoing invasion of Ukraine has spurred people from around the world to try and mobilise help for the country fending of a relentless Russian assault – in any way possible.
For Nastassia Nasko, a 25-year-old from Belarus with a background in IT and marketing, it was initially hard to materialise support beyond likes and retweets on X, formerly known as Twitter.
"When the full-scale invasion started, we were in Warsaw and it was difficult for us to accept the fact that we were not in Ukraine and could not help or volunteer, and we did not have a lot of money to send to the Ukrainian defenders," she told Euronews.
She and her friend Anastasia Kuchmenko, 28, an art graduate, tried to help people fleeing the strikes and Russian army's onward advance that characterised the first couple of days of the full-scale invasion.
"I tried to find a car for someone I had met on Twitter who was desperately trying to escape from Kharkiv. I posted about it on Twitter, and tried to find someone to help us. There were a lot of likes and retweets but no one was able to help us," she explained.
"Then, as a joke, I said I would send the person who helped me get the car a nude photograph if you help us find a car. Five minutes later a car was found," continued Nasko.
The two realised they could utilise what continues to be a significant Western fascination with Ukrainian women, often considered to be one of the most pervasive stereotypes associated with the country.
They launched TerOnlyFans, short for "Territorial Defence OnlyFans". The platform cooperates with several Ukrainian charities and requires people to send proof of a donation to a cause before sending them tasteful nudes.
"It was important for us to launch TerOnlyFans on 8 March because we wanted to highlight that the project aims to promote a woman's right to independently decide to do whatever they want with their bodies," emphasised Nasko.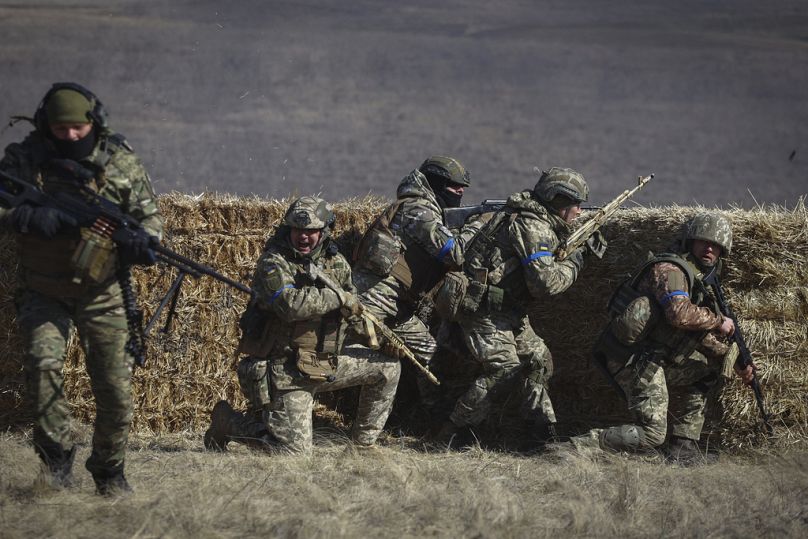 An open-minded society stifled by war
Even though interest in Ukraine, including its culture and identity, has risen sharply since the full-scale invasion in 2022, people who have never been to the country would not assume it offers rich arts and entertainment opportunities.
Kyiv is often referred to as "the Berlin of the East" where young people wear clothes crafted by a wide array of local designers, while sporting prominent, intricate tattoos and frequenting the many cafes, bars and clubs in the capital.
"Most people think Ukraine is some poor, dark, dirty post-Soviet country, but actually Ukrainian society has developed a lot since independence and become really progressive in the last 15 years. People want to be part of Europe, and they want to think like Europeans," explained Nasko.
This is why TerOnlyFans did not provoke the backlash or negative reactions that might occur in more traditional societies.
"We got negative reviews usually from Russian people, which is expected. Most people supported the fact that we are helping the defense effort in Ukraine," she continued.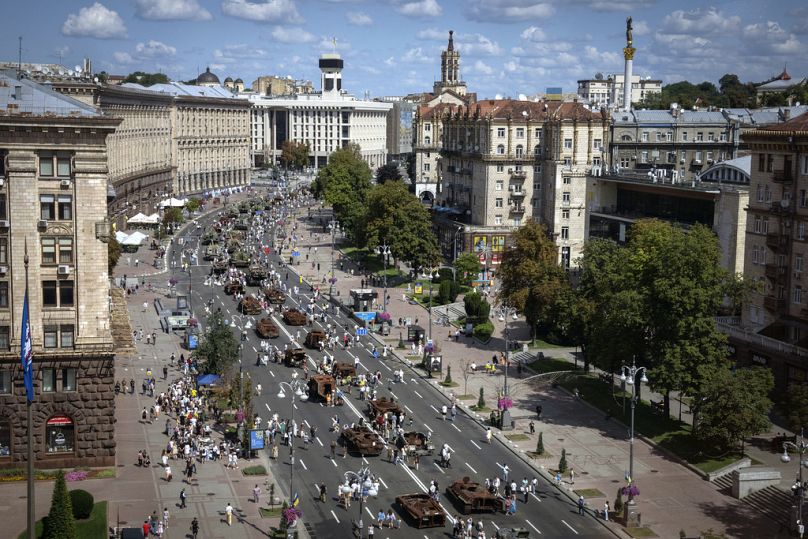 Decriminalising porn
Earlier this month, Yaroslav Zheleznyak, a member of the Ukrainian Verkhovna Rada from the Holos party, sponsored a bill decriminalising pornographic content.
The existing law is considered to have been inherited from the Soviet Union, where the ban on producing and distributing of pornographic material was part of the visual censorship exercised by the regime.
The 2004 law "On Protection of Public Morality" defined porn as "vulgar, cynical, indecent sexual acts … that do not meet moral criteria, offend the honour and dignity of a person, inciting unworthy instincts."
A commission existed until 2015 which would search for such content online or in books and movies. The public morality law has since expired, and currently no legally accepted definition of what pornography constitutes exists in the country's criminal code.
"I think a lot of people at the Verkhovna Rada support the decriminalisation of porn. Unlike the Russian Duma, where there are a lot of old, conservative and traditional people, there are a lot of progressive young politicians in the Rada now, and every election round there are more of them," said Nasko.
Decriminalising and formalising the production of adult content would also prevent those in the industry from being subject to bribes or abuse from police. Ukrainian outlets report that some police officers even tried to extract sexual favours in return for not sending someone to prison or having them pay a fine.
"I know a lot of occasions where young girls were arrested and had to pay fines for benign things," explained Nasko.
Zheleznyak's draft law proposes a new definition of pornography devoid of any moral classifications, while also protecting the production of pornographic material filmed without the consent of those depicted in it, the sale of pornography to minors as well as child pornography, and maintaining a ban on extreme pornography such as necrophilia or zoophilia.
Ukraine is ranked 15th in terms of PornHub traffic in 2022. The majority stake on OnlyFans is now owned by Leonid Radvinsky, a Ukrainian-American entrepreneur.
OnlyFans has generated around €1 million in tax revenue for Ukraine in the first half of 2023 alone, according to Zheleznyak.
An online petition he launched to probe public interest in the official decriminalisation of pornography gathered around 25,000 signatures in two months.
TerOnlyFans said on their Telegram channel that they are also participating in the consultations for the drafting of the new bill on pornographic content.
Advertisement
The new Emirates Premium Economy has arrived on the latest Emirates A380
Get the best value from your summer holiday with exclusive offers and discounts across Dubai and the UAE with Emirates Pass