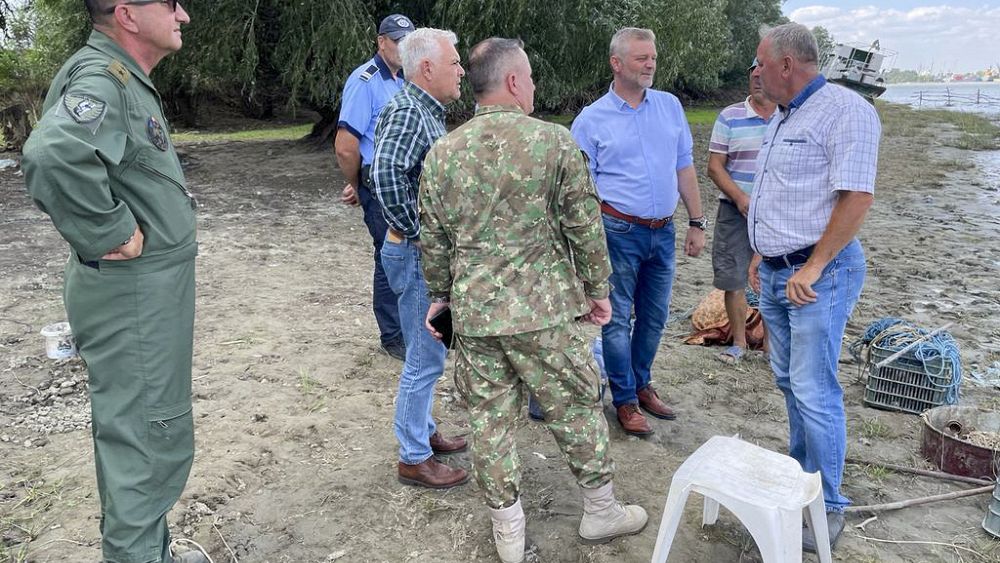 Romania has admitted it has found possible drone debris on its territory two days after Ukraine said a Russian drone had detonated on the NATO member's land.
Romanian officials had earlier denied reports of drones falling inside the country and said Russian attacks in neighbouring Ukraine did not cause a direct threat.
Romania's Defence Minister Angel Tîlvăr has been to the area and said an investigation was needed after debris was discovered in an area of the Danube that forms a natural border between Romania and war-torn Ukraine.
"The purpose of the investigation and the research we are doing is precisely to clarify the origin and the type of drone, the moment when pieces of it fell there," explained Tîlvăr.  "Because we cannot talk about a piece of equipment in its entirety, we are talking about fragments of a piece of equipment which appears to be a drone."
Romania's President Klaus Iohannis, who is hosting the Three Seas Initiative summit in Bucharest, said he was clear about the significance of the drone debris.
"If it is confirmed that these elements belong to a Russian drone, such a situation would be completely inadmissible and a serious violation of the sovereignty and territorial integrity of Romania, a NATO ally."
In the meantime, Romanian troops remain on alert in the area for any overspill of the conflict in Ukraine.
Since Russia invaded Ukraine in February 2022, there has been only one other recorded incident of the war spilling into a NATO member state: A missile struck a farm in Poland, killing two people. 
Polish officials later said it appeared to be unintentional and was probably launched by air defences in neighbouring Ukraine.
Advertisement
The new Emirates Premium Economy has arrived on the latest Emirates A380
Get the best value from your summer holiday with exclusive offers and discounts across Dubai and the UAE with Emirates Pass