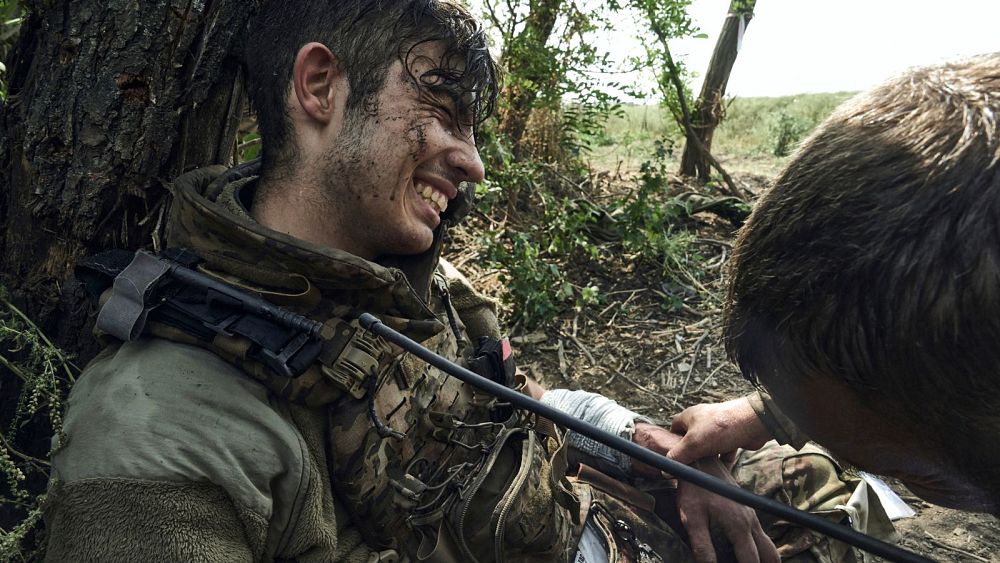 Seventeen people arrested in Cuba on suspicion of recruiting for Russia
As many as 17 people were arrested in Cuba because of charges related to a human trafficking ring that allegedly recruited men on the island to fight in Ukraine with the Russian military, the country's Interior Ministry said on Thursday.
Cuba's Foreign Ministry had explained earlier this week that authorities were working to "neutralise and dismantle a human trafficking network that operates from Russia to incorporate Cuban citizens living there, and even some from Cuba, into the forces military personnel involved in military operations in Ukraine".
On Thursday, the head of the investigation, César Rodriguez, announced that 17 people had been arrested so far, though he didn't specify their names or nationality.
However, he clarified that one of them is "the internal organiser of these activities". Two others were identified as recruiters, he added.
Judicial authorities are considering charges of "trafficking in human beings, mercenarism (and) hostile acts from a foreign state", which could involve incarceration for 30 years to life, or even the death penalty.
The father of two young people recruited by this cell appeared on state television, saying that one of his sons had managed to leave the island in July, while the other is in the hands of authorities in Cuba.
The Cuban government, despite the historical, strong political ties with Russia, has denied any complicity with Moscow. 
No sign that debris in Romania is proof of a deliberate attack, NATO says
There is no indication that a possible Russian drone debris found in Romania is a sign of a deliberate attack against the NATO member country, the alliance's secretary general Jens Stoltenberg said on Thursday.
Stoltenberg said that Romania had informed NATO of the debris discovery which demonstrates "the risk of incidents and accidents", but specified that it proves nothing more – at least at the moment..
"We have no information indicating a deliberate attack by Russia and we are awaiting the results of the ongoing investigation," he added, during a hearing before the European Parliament's Foreign Affairs Committee.
"Beyond this result, what we have seen is intense fighting and air attacks near NATO borders," Stoltenberg added.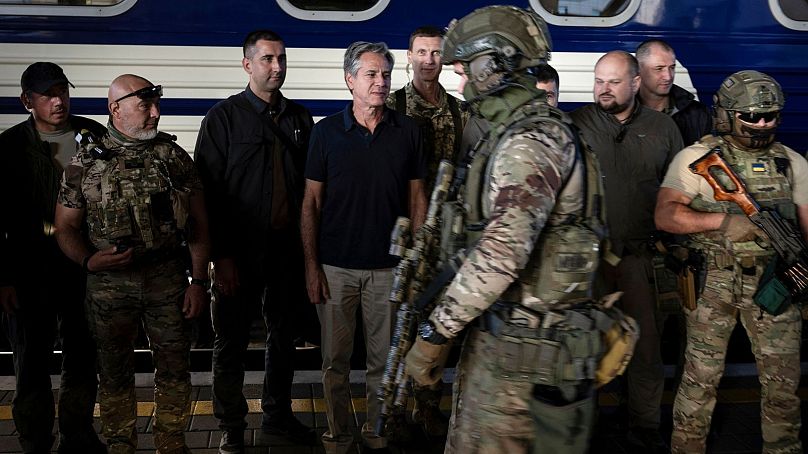 US announces new military aid
The United States announced on Thursday a new military aid of $600 million to Ukraine, including de-mining equipment and different types of ammunition.
This latest round of aid will aim to meet "Ukraine's needs on the battlefield" and demonstrates the "unwavering support" of the US, the Pentagon said in a statement.
This new aid will not, however, be immediately available on the ground because it falls under the Security Assistance Program for Ukraine, by which Washington provides material to Kyiv via its defence industry or partners rather than by drawing directly from its stocks.
This latest announcement comes a day after US Secretary of State Antony Blinken announced a new $1 billion in aid to Ukraine – including anti-tank munitions containing depleted uranium – that will give "new impetus" to the Ukrainian counter-offensive against Russian forces. 
Advertisement
The new Emirates Premium Economy has arrived on the latest Emirates A380
Get the best value from your summer holiday with exclusive offers and discounts across Dubai and the UAE with Emirates Pass