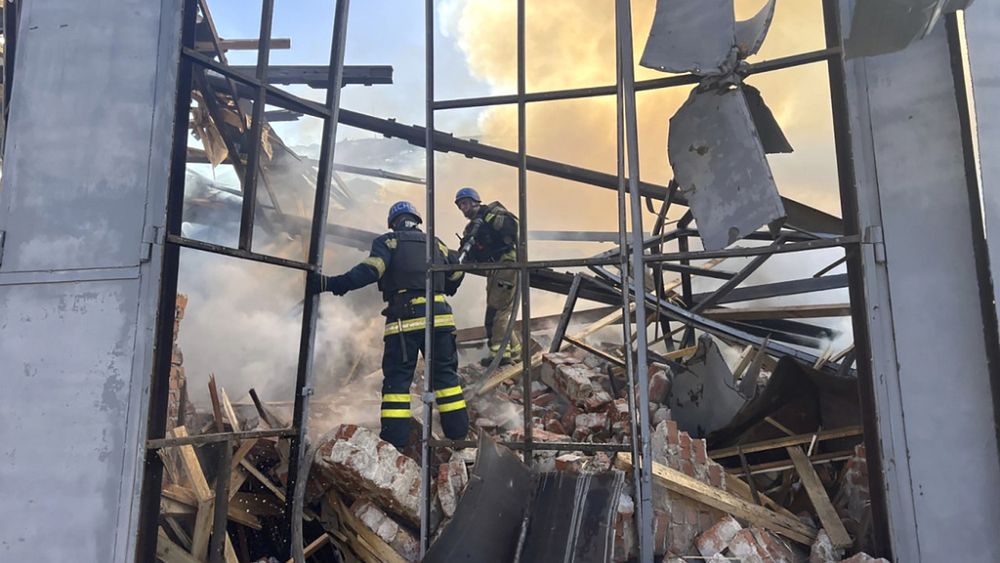 Ukrainian President Volodymyr Zelenskyy on Friday urged world leaders to "resume" their sanctions offensive against Russia.
Zelenskyy said allies had eased up on punitive measures against Moscow and called for further pressure on the Kremlin's finances. 
"Currently, we see a prolonged sanctions pause from our partners, and Russia's overly active attempts to circumvent the sanctions," Zelenskyy said during his nightly address. "This world's sanctions offensive must resume."
Meanwhile, a Russian missile attack Friday on Ukrainian President Volodymyr Zelenskyy's hometown of Kryvyi Rih in central Ukraine killed one policeman and wounded at least 73 people, including nine policemen, Ukrainian officials said. Another attack in the southern Kherson region killed three people.
Photos posted by Ukraine's Interior Minister Ihor Klymenko on Telegram showed a building on fire, burnt timbers and emergency services evacuating the wounded.
The strikes were among multiple Russian attacks across the country on Friday night into Saturday morning, officials said. 
Elsewhere, Moscow is trying to strengthen its position politically with local elections in the four regions it illegally annexed last year, even though it doesn't fully control any of the four. 
Local elections are also being held in the Donetsk, Luhansk and Zaporizhzhia regions. Voting for federal and local legislators is also underway in Crimea, which Russia annexed in 2014.
Ukraine's Foreign Ministry said in a statement that it does not recognise the "fake elections."
The strikes came days after 16 people were killed in a Russian attack on a market in eastern Ukraine and drone debris was found in Romania. That sparked fears among local residents that the war could spread into the NATO-member country bordering Ukraine.
Advertisement
The new Emirates Premium Economy has arrived on the latest Emirates A380
Get the best value from your summer holiday with exclusive offers and discounts across Dubai and the UAE with Emirates Pass