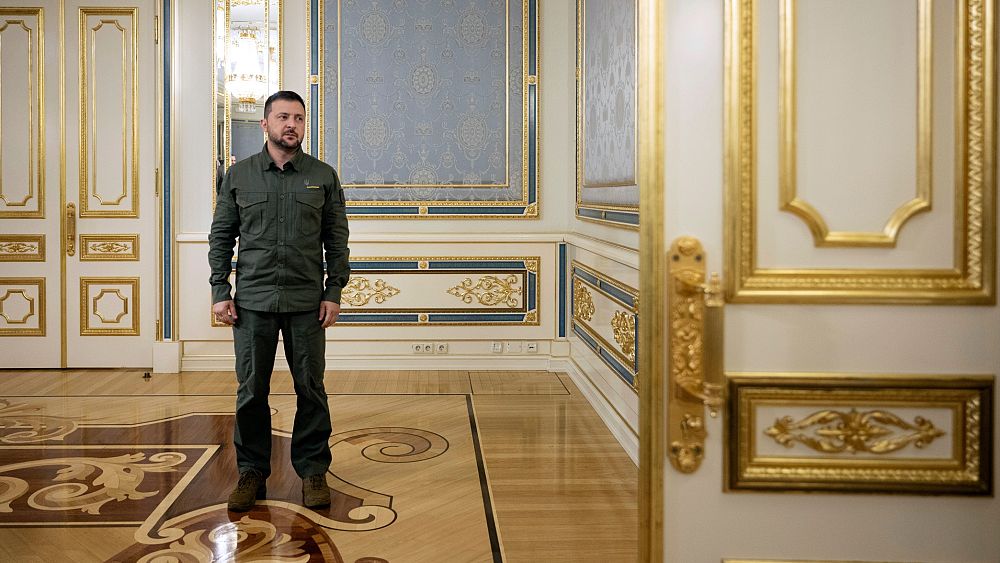 Ukraine makes tactical advances near Robotyne
The Ukrainian Armed Forces have advanced into the multi-layered main Russian defensive line east of the town of Robotyne.
Ukrainian dismounted infantry forces are continuing to make gradual tactical advances against Russian positions and attrite Russian forces in the area.
Ukrainian forces have also maintained pressure on Russian positions to the south of Bakhmut, making gradual gains between Klishchiivka and Adriivka.
It is highly likely that Russia has redeployed forces from other areas of the frontline to replace degraded units around Robotyne. These redeployments are likely limiting Russia's ability to carry out offensive operations of its own along other areas of the front line.
The redeployments are also highly likely an indication of pressure on their defensive lines, particularly around Robotyne.
Counter-offensive threatened by slow Western aid – Zelenskyy
Ukrainian president Volodymyr Zelenskyy has said that Russia was slowing down the Ukrainian counter-offensive, blaming the "slowness" of Western arms deliveries. The leader also renewed calls for long-range weapons as well as new sanctions against Moscow.
Speaking on Friday, Zelenskyy also stressed that time was against Ukraine, with Russia banking on a Republican victory in the 2024 presidential election to weaken American support for Kyiv.
According to him, "the processes are becoming more complicated and slower when it comes to economic sanctions against Moscow or the supply of weapons" from the West.
Ukraine has complained in particular for months about the slowness of negotiations on the delivery of F-16 fighters. Several dozen of these American aircraft will ultimately be delivered by European countries, but the crews must now be trained for months in order to use them effectively.
The Ukrainian counter-offensive, launched in June, came up against powerful defence lines built by the Russians, including minefields and anti-tank traps.
However, a breakthrough has emerged in recent weeks in the south, which could allow the Ukrainian army to advance to cut Russian lines of communication between the north and Crimea, one of its objectives.
American Secretary of State Antony Blinken, who was in Kyiv on Wednesday and Thursday, judged the "significant progress" of the offensive "very, very encouraging".
He promised $1 billion (approximately €933m) in new aid. Washington also confirmed the supply of depleted uranium shells to give "momentum" to the offensive.
More Russian bombs hit Ukrainian cities
Ukraine confirmed the deaths of four people on Friday as Russia continues its bombing of Ukrainian cities.
Three civilians were killed in Odradokamianka in the southern Kherson region, according to Ukrainian Interior Minister Igor Klymenko.
In Kryvyï Rig, the hometown of President Volodymyr Zelenskyy in the south of the country, a bombing hit an administrative building killing a police officer, according to emergency services.
Kyiv denounces upcoming Moscow-organised local elections
Kyiv has poured scorn on the local elections organised by Moscow in regions in Ukraine under its control.
"The pseudo-elections carried out by Russia in the temporarily occupied territories are worthless," stressed the Ukrainian Ministry of Foreign Affairs, denouncing a "gross violation" of its sovereignty.
France supported the denouncement, condemning on Friday "the organisation by Russia of sham elections on Ukrainian territory, and in particular in the Autonomous Republic of Crimea and the city of Sevastopol, as well as in the regions of Donetsk, Luhansk, Zaporizhia and Kherson".
These "so-called elections" are "devoid of any legitimacy and are being held in territories that Russia illegally occupies," continued French diplomacy in a press release, assuring they will not recognise the results.
The Ukrainian Crimean peninsula, with the town of Sevastopol, was annexed in 2014 by Russia after a referendum that almost the entire international community refused to recognize. The four regions of Donetsk, Lugansk, Zaporizhia and Kherson suffered the same fate – referendum and annexation – in 2022.
Advertisement
The new Emirates Premium Economy has arrived on the latest Emirates A380
Get the best value from your summer holiday with exclusive offers and discounts across Dubai and the UAE with Emirates Pass