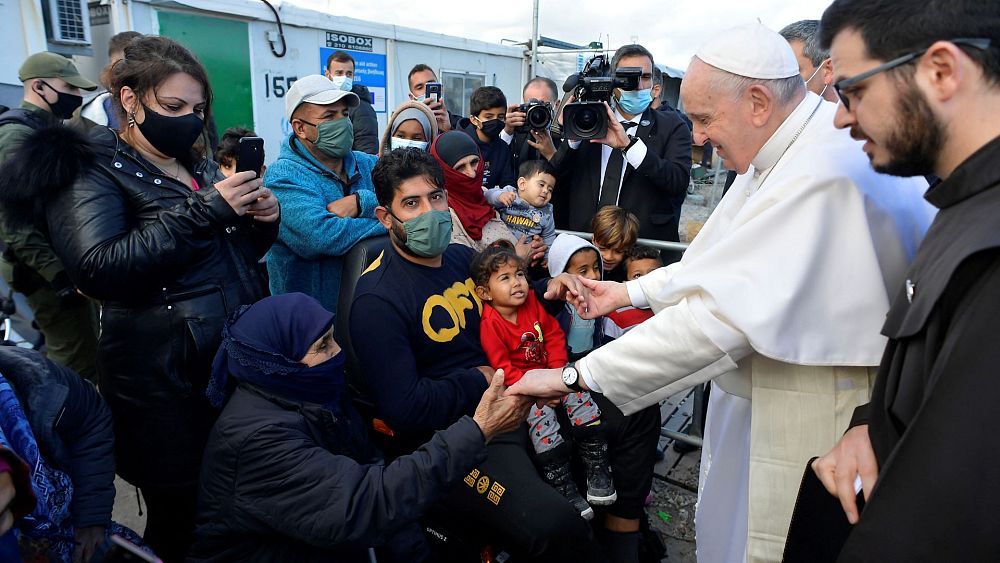 "Migration should be a free choice".
This is set to be Pope Francis' message for the 109th World Day of Migrants and Refugees on Sunday 24 September. 
It comes at a sensitive time, with more than 12,000 migrants arriving in one week on the Italian island of Lampedusa.
Migration will be a prominent theme of the Pope's visit to Marseille, France's second-biggest city.
The Pontiff will visit the city on Saturday 23 September for the "Rencontres Méditerranéennes", an event organised by the Italian Bishops' Conference that aims to bring together some 70 bishops from all sides of the Mediterranean.
Two years ago, Pope Francis described the Mediterranean Sea as "Europe's biggest graveyard", sending a clear message to the European Union that more needs to be done to save lives in the Mediterranean.
The French Interior Minister, Gérald Darmanin, is certainly not on the same wavelength. This week he said France "will not welcome migrants who come from Lampedusa."
Marseille priest aids unaccompanied minors
In Marseille, parishes such as Saint-Ferréol, located on a busy corner of the southern city's Vieux-Port, have committed to welcoming migrants.
Its rector was inspired to take action when young migrants occupied his sanctuary. 
The priest was preparing for mass on 21 November 2017 when a group of young people gathered in the church. 
"They wanted to spend the night here", Steves Babooram tells Euronews. "We came to an agreement and they stayed. But they didn't want to leave afterwards." 
The group wanted to make themselves heard because their situation was not right, the priest explained.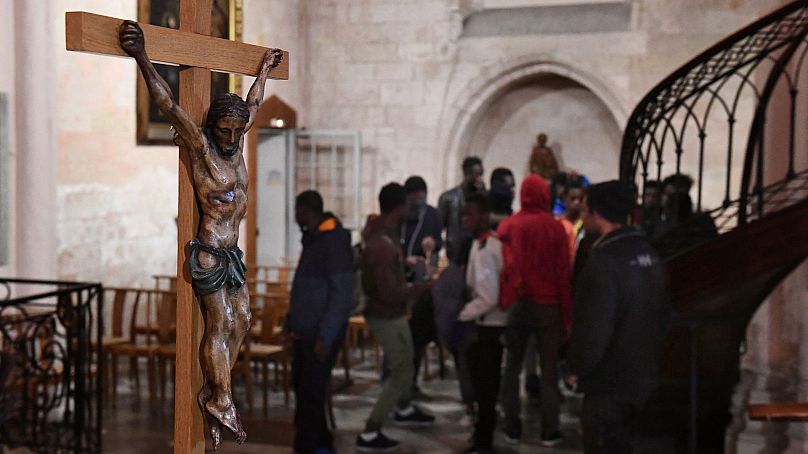 The young males were waiting to be granted "unaccompanied minor" (UM) status, he continued. 
With this recognition, they would be entitled to care from the French state, regardless of their nationality or social situation. They will be accommodated, trained and helped into jobs that are in demand. 
'Filling in the gaps'
This experience led him to found Groupe Raphaël, an association of volunteers helping migrants. 
"We provide educational support, but above all, it's human support," Christian de Bénazé, coordinator of the Groupe Raphaël, told Euronews. 
"We don't substitute for the state's services, we can't house them, but we can fill in the gaps."
The association takes care of around fifty minors, providing them with leisure and cultural activities as well as assisting their integration.
Most are aged between 16 and 17 and Muslim, which makes no difference to the Christian volunteers.
"The question is: how do we help them?" says Bénazé. 
"They arrive and don't speak French. [They] have no friends, no money, no relationships… It is essential to help them integrate."
'Restoring confidence and pride'
Another association, Actavista, has the same conviction. It employs people in precarious situations to work on restoration projects.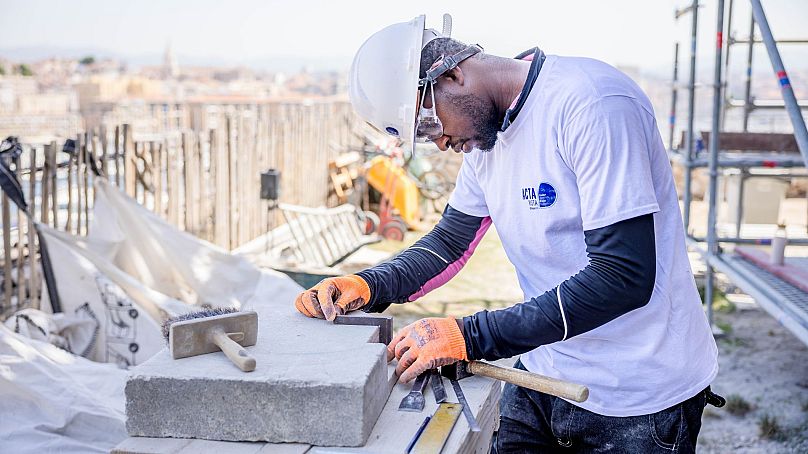 From the Fort d'Entrecasteaux in Marseille to the Abbaye de Montmajour and even the Château de Chambord, Actavista is helping restore a host of listed monuments, supporting 500 people into employment every year. 
More than a third of the employees are migrants.
"The more difficult their situation, the more important it is to give them a good job. Restoring historic buildings helps them to rebuild their lives," Pâquerette Demotes, Actavista's managing director, told Euronews. 
"It's a springboard to employment, but we don't want to keep them for long. Our role is to… help them get back into the habit of working."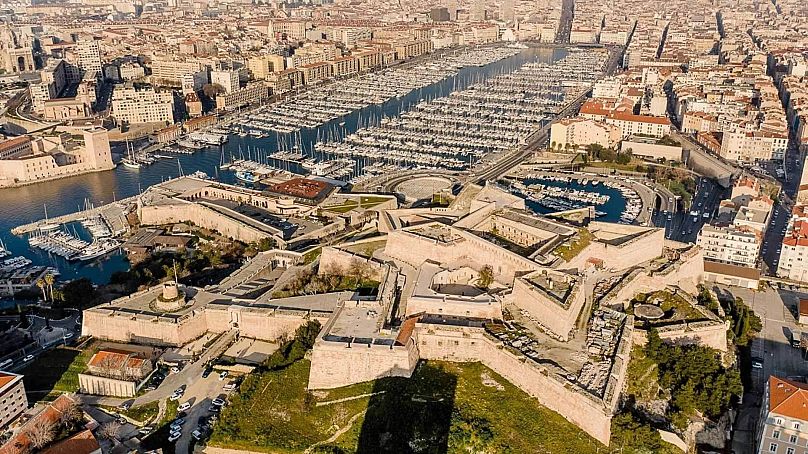 Trained in heritage monuments' restoration, people can "stay from 9 to 10 months and leave as soon as they find a job", says Demotes. 
"Many go on to work in the construction sector, while others find different paths. The main objective is to help them find a job."
'The Mediterranean is a link'
The bishops meeting in Marseille share the same sentiment: It is vital to welcome immigrants. 
Cardinal Cristobal Lopez, archbishop of Rabat in Morocco, believes "the Mediterranean is a link" – not a border.
"The role of the Church is not only to help migrants but also to reform mentalities," explains Rafic Nahra, archbishop of the Latin Patriarchate of Jerusalem. 
"Culture can only enrich people, but we have to look after the locals who are afraid of losing their identity and change people's attitudes."
"Europe cannot pursue a purely repressive policy," added Lopez. "We can't close everything off. We need a way in, otherwise things will explode."
Advertisement
The new Emirates Premium Economy has arrived on the latest Emirates A380
Get the best value from your summer holiday with exclusive offers and discounts across Dubai and the UAE with Emirates Pass